In order to sell paid tickets, Organizers have to first connect their Stripe account to their Organization. It's possible to connect an existing Stripe account or to create a new one.
Note
:
You won't be able to create paid tickets for events unless a Stripe account is connected.
Warning: Please see the attachment at the bottom of the article to determine if Stripe is supported in your host country. 
To connect your Stripe account log into your RingCentral account and go to your Organization Dashboard. Click Manage Organization.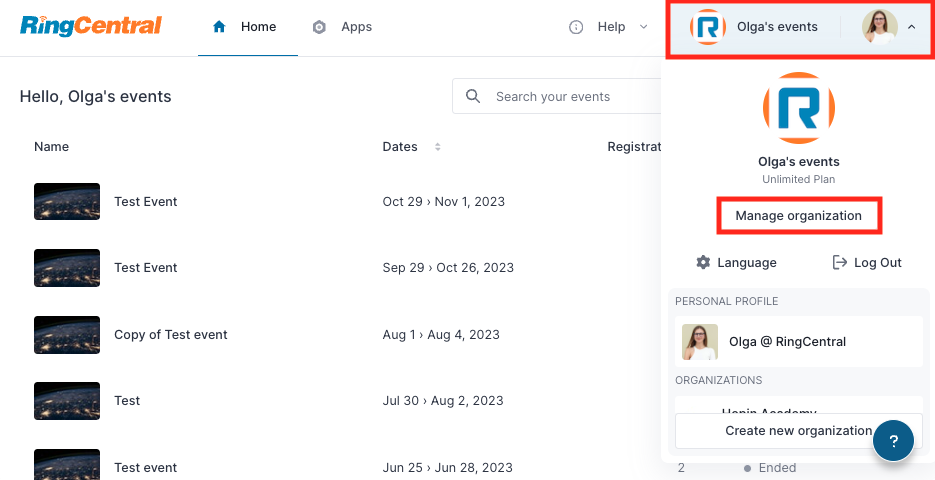 Select the Billing tab on the left. Click on the blue Connect with Stripe button.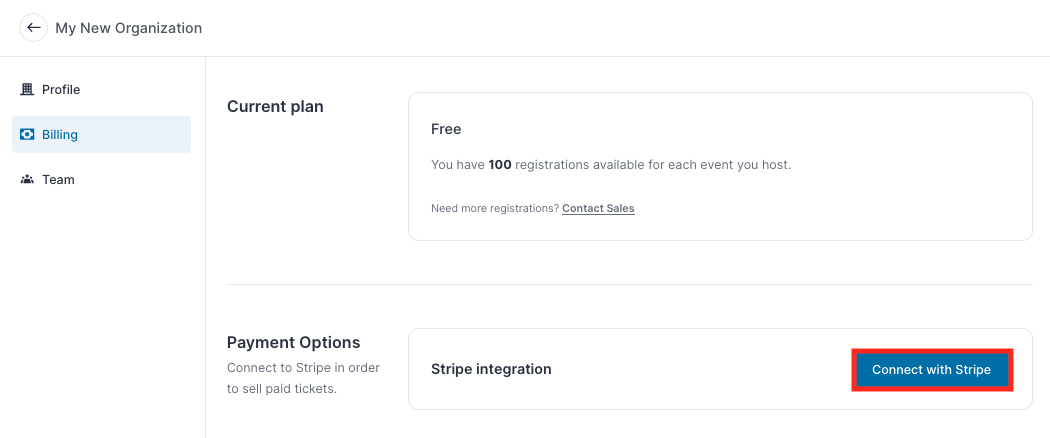 You will be then redirected to the Stripe connection page.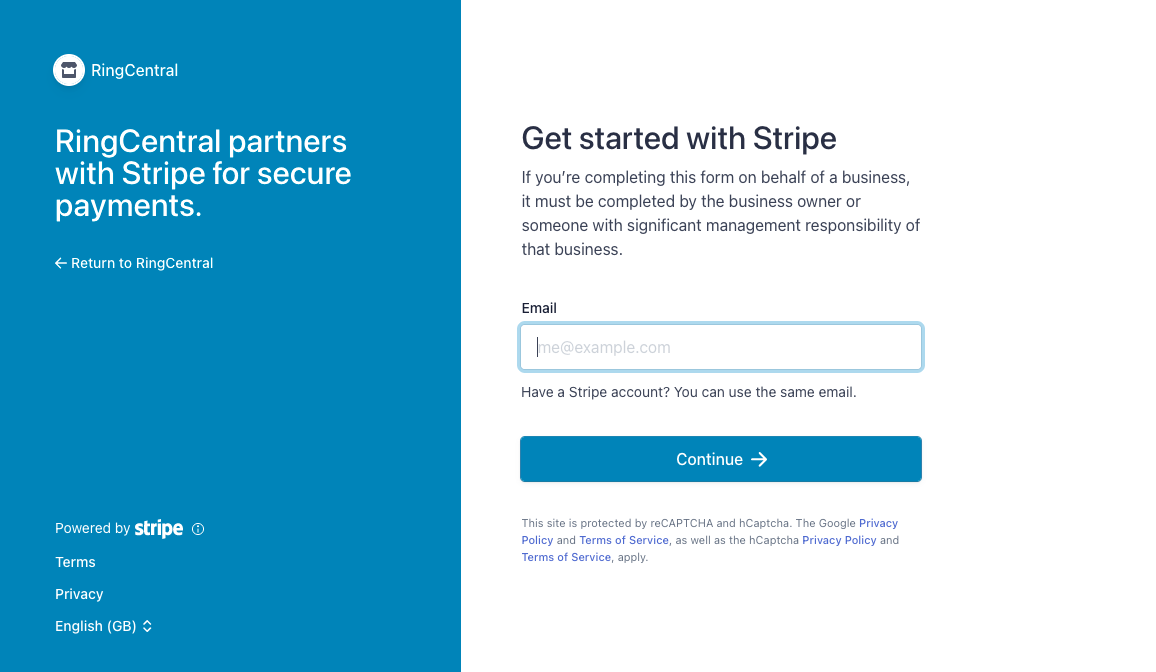 On this page, you can either log into your existing Stripe account or create a new one. Add your email to the field and click Continue.
After logging into or setting up your account, you will be asked to select the account you'd like to connect to RingCentral Events.
Once your Stripe account has been connected, you will be redirected back to your RingCentral Events account. 
Now, under the Billing tab of your organization, you will see a button that leads you to your Stripe Dashboard which will allow you to issue receipts and refunds to your attendees.

For information on transactions associated with paid tickets sales, see our guide Stripe Direct Billing.
Supported Countries
Unfortunately, selling paid tickets currently cannot be supported in all countries on the RingCentral Events platform. Please refer to the attachment below to see if you can sell tickets via Stripe in your country of residence.