If you have subscribed to the Starter or Growth plan for RingCentral Events and are wondering how to access your invoices and receipts, please follow this guide. Your receipts are also sent each month/year to the billing email address.
The Starter and the Growth plans are our legacy plans and are no longer available for purchase. For information on our current available plans, we encourage you to visit our pricing page.
Note:
If you would like to recover your receipts and invoices for your Events 100, Events 500, Events 1000, Events 3000, Events 5000, Events 10000 or your Business plan, you will need to reach our to your assigned Account Executive. Alternatively, contact our Support team who will be happy to connect you with the right person. 
Active Starter Plan subscription
If your subscription is active, please follow the steps below.
To access your receipts, first log in to your RingCentral Events account. Click on your profile picture in the top right corner of the screen and click Manage Organization.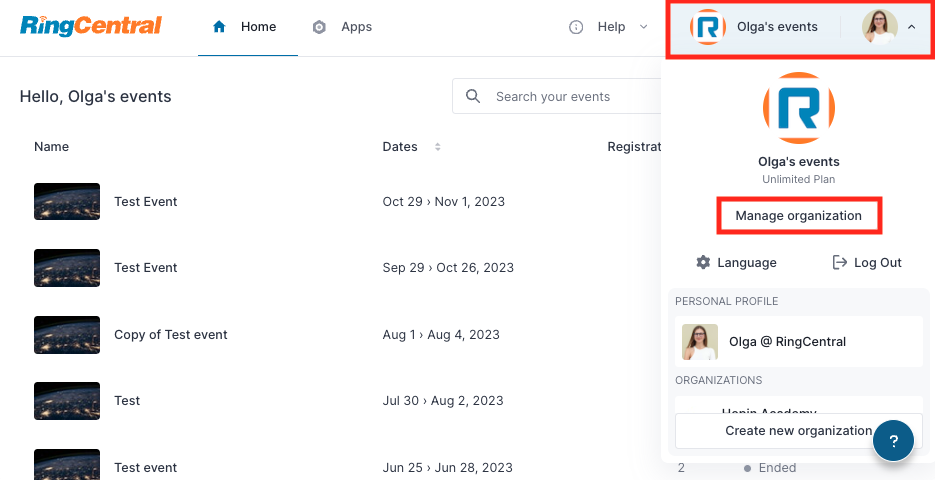 Select the Billing tab on the left side. Here you can manage your account's billing details. This section shows you your current subscription plan, the number of registrations used on your account, and your accrued registrations from the previous billing period.
Scroll to the bottom and click Manage Subscription.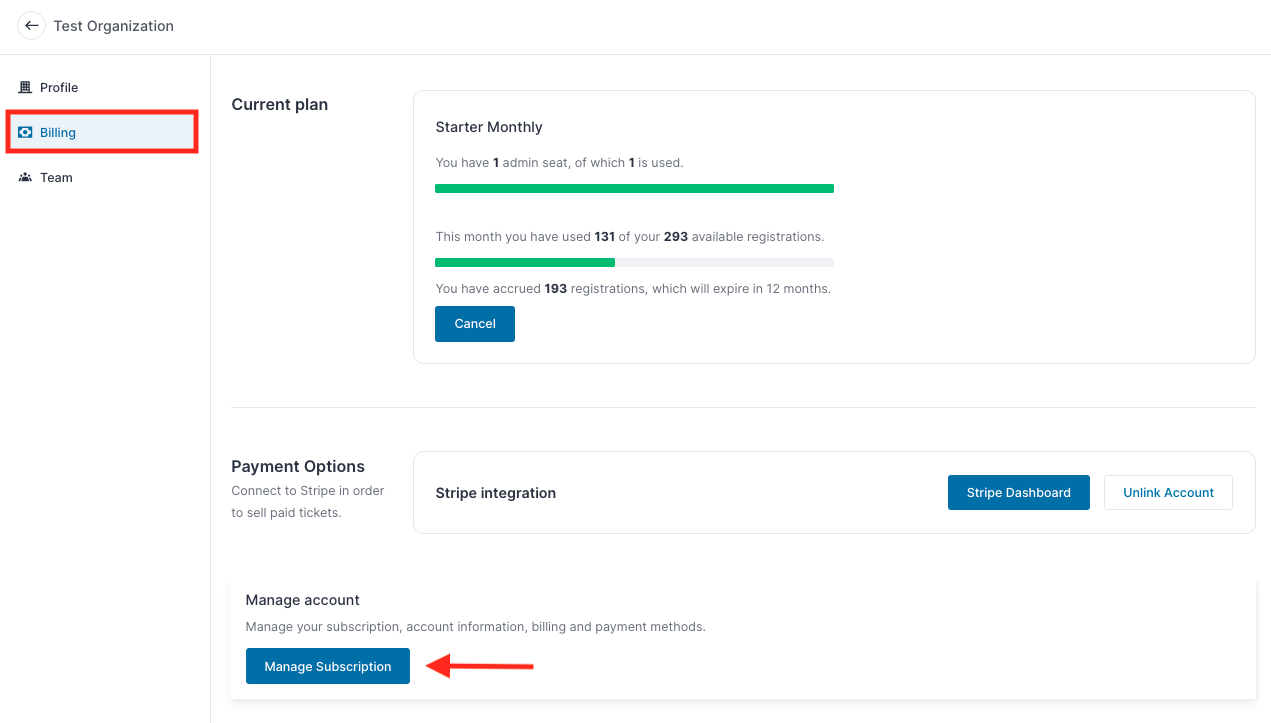 This will take you to a new page where you can view your card details and previous bills. Under Invoice history, click the small square icon to the right of the date to view an invoice. 
This will open a new window where you can Download receipt or Download invoice.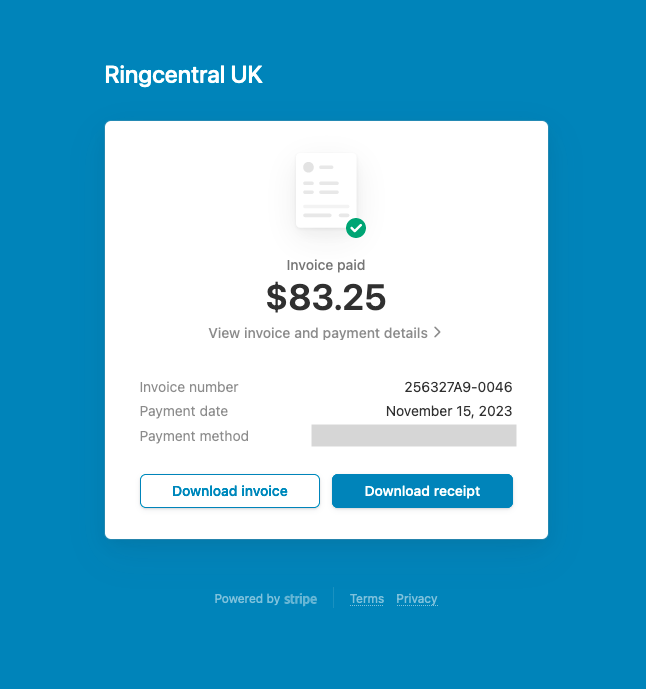 Simply exit the window to return to the previous screen and to view other invoices. 
Inactive Starter Plan subscription
If your Starter subscription ended, and you would like to recover your receipts and invoices, please contact our Support team.