During an event, you are able to report a user that does not follow our terms of use. 
To report an attendee, click on the People tab of the event and find the user's name. Click on the name, and then the three dots ••• by the name. Select Report User.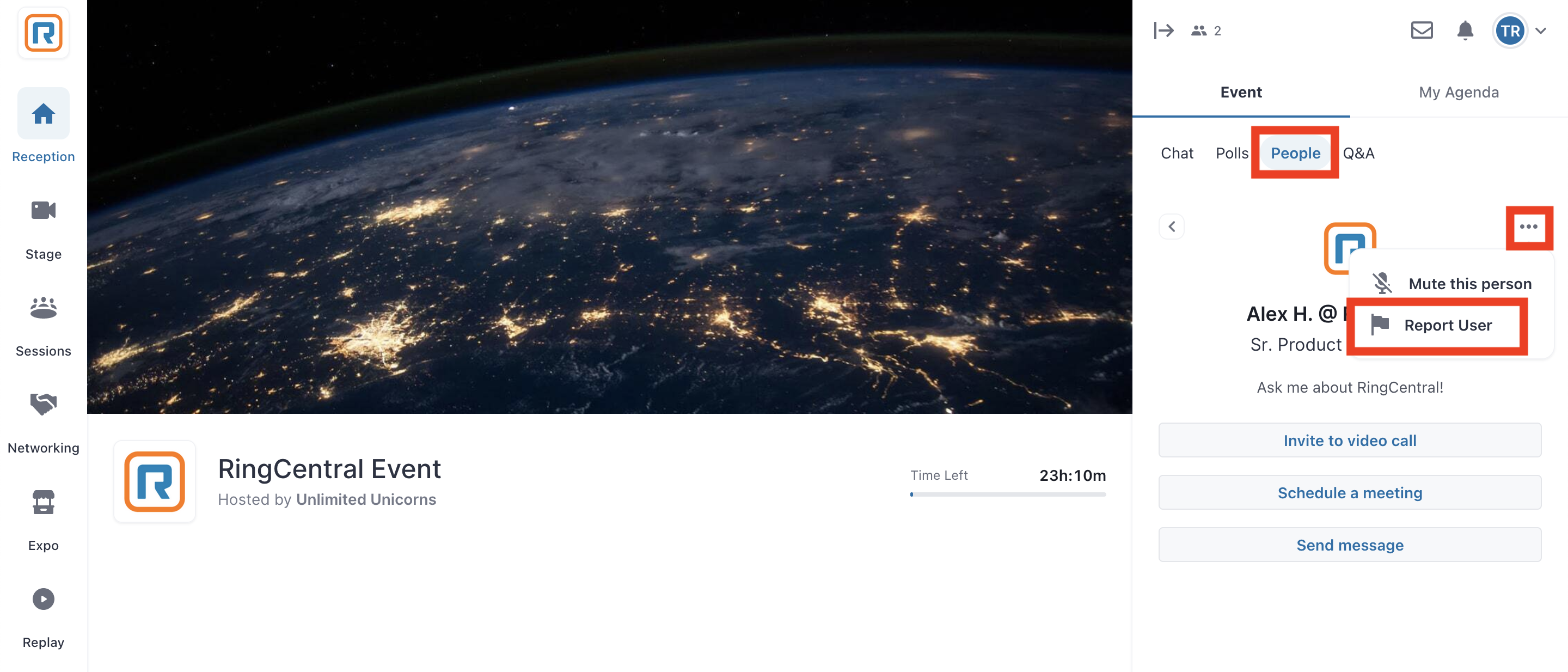 Select your reason for reporting the user and then click Next.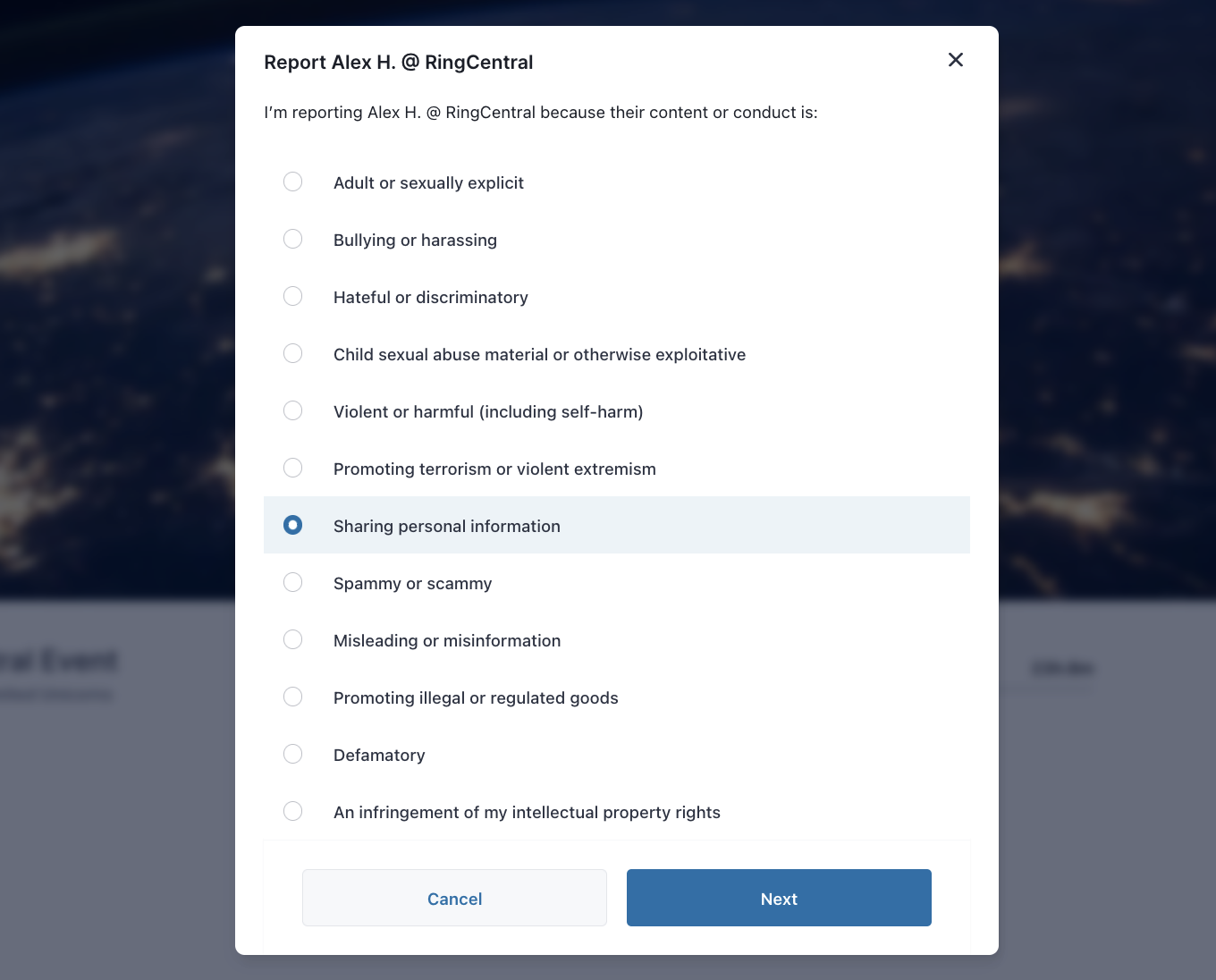 Lastly, provide additional details and context to send to the RingCentral Trust and Safety team. Then select Report.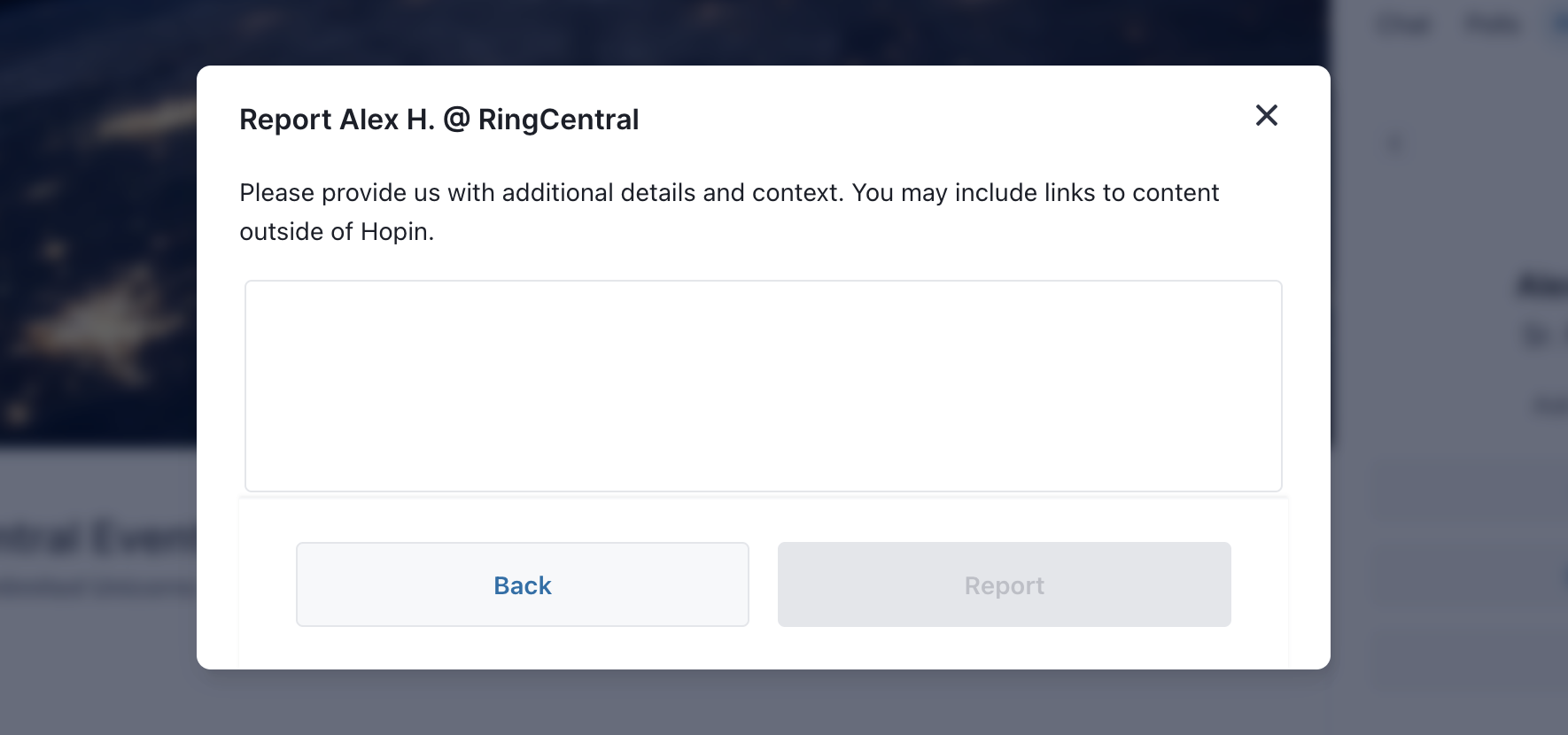 You also have the option to mute a user to prevent them from messaging you during the event.