You can register multiple attendees for an event hosted on Hopin while excluding yourself - with or without creating an account or signing in.
Purchasing event tickets in bulk
You can buy multiple event tickets for different attendees at once, if enabled by the Event Organizers.
Select the number of tickets you need in the checkout widget and click Continue to place your order.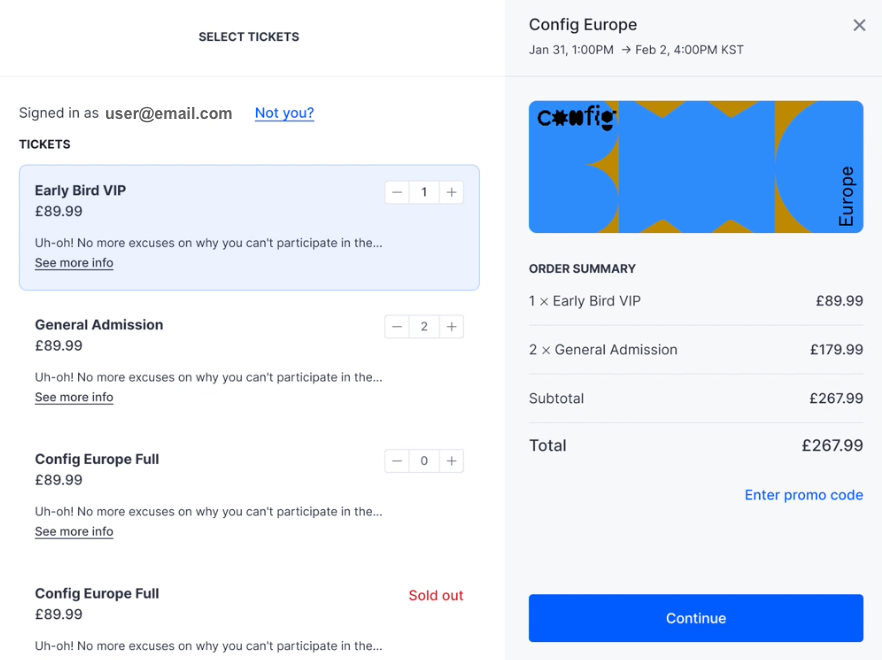 Assign each purchased ticket by providing the first name, last name, and email address of the invited attendees and click Continue to proceed.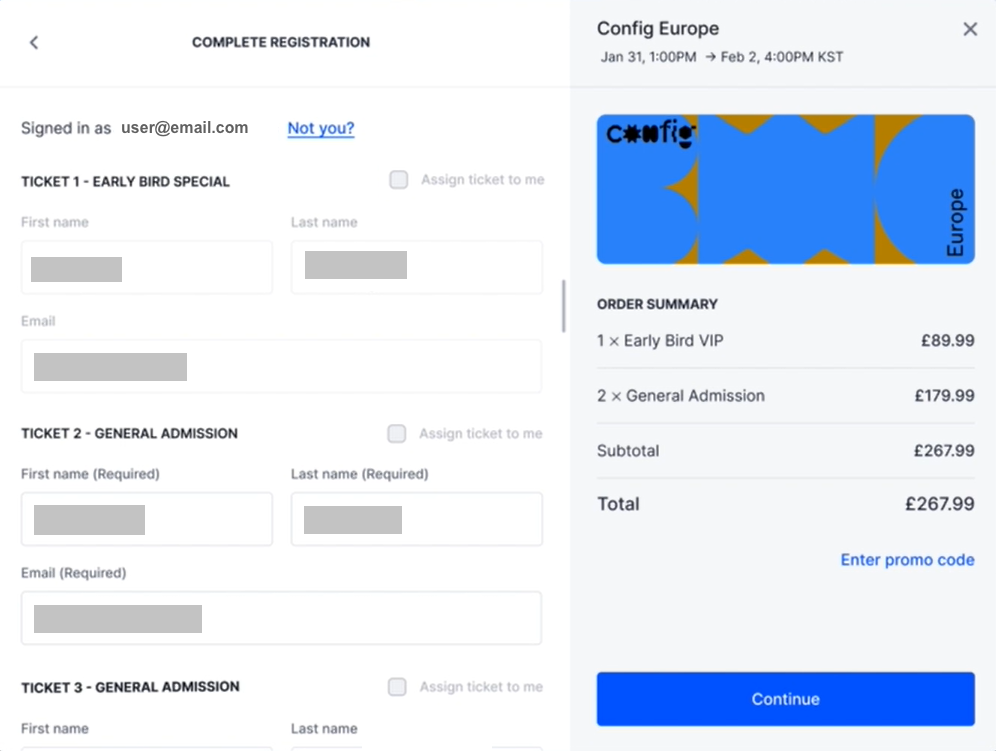 Provide payment details and click Complete registration to finish.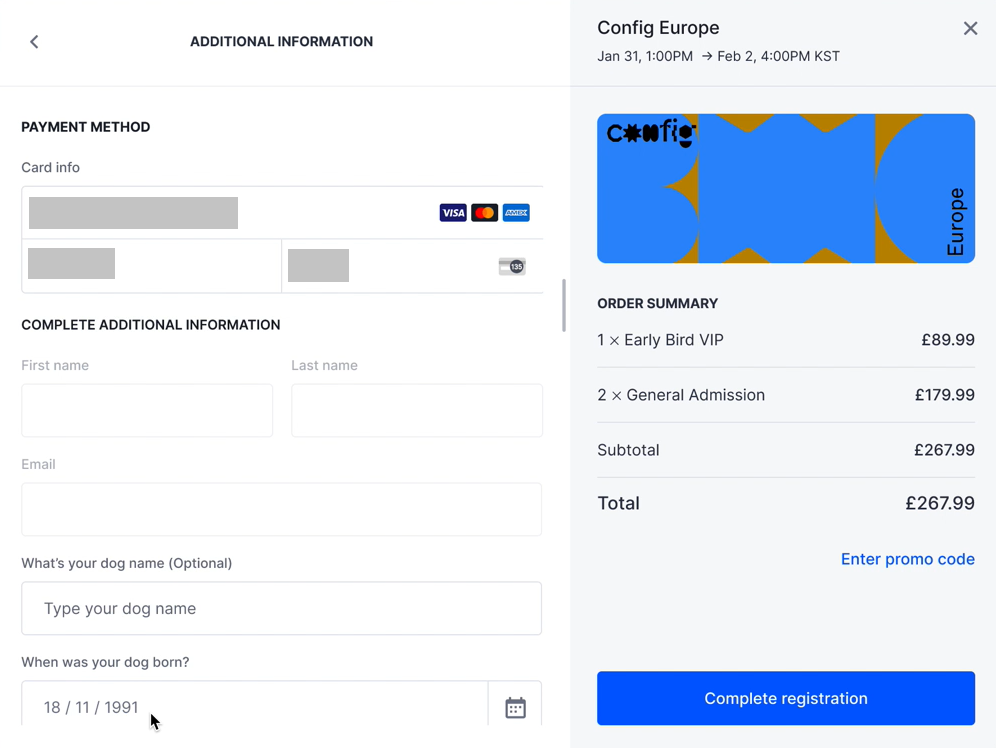 Invited users will receive an invitation to the email you provided with a unique link to register for the event. Through this email, they can accept or decline an invitation and even remove their data. If they accept, when they go to the event page they will be asked to answer additional registration questions, if set by the event organizer.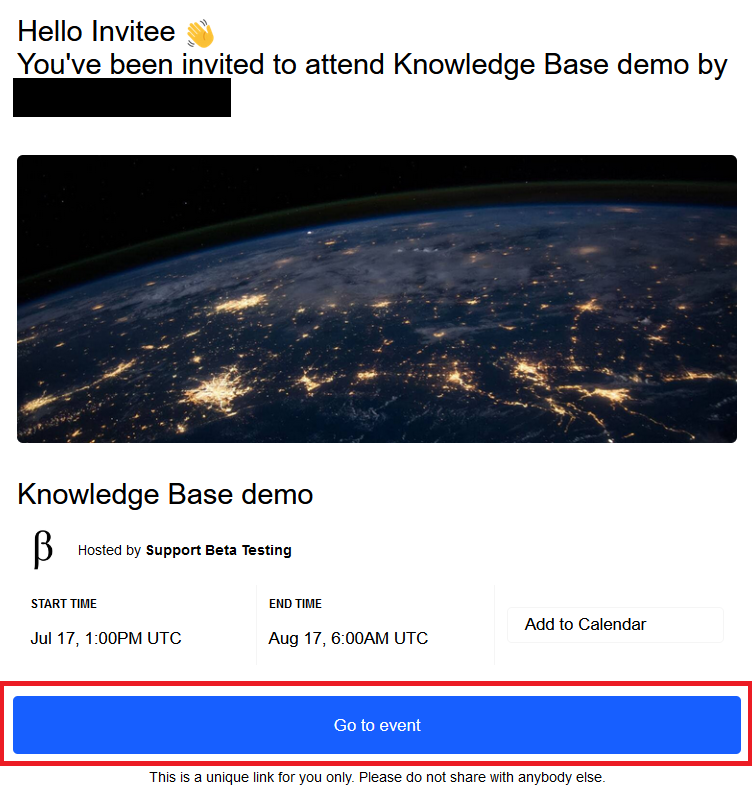 That's it! The attendees you invited can go on to access the event when it is time.
Note:
When registering as a guest, the user is not asked to set a password for their Hopin account. If they would like to access the account later on, independently from this particular event, they need to
reset the password
.