My Agenda is an area on the activity panel of an event that enables event Attendees to view and manage their personal meetings and any scheduled event segments that they want to attend.
To get started, enter the event and click on the My Agenda tab in the right side panel. By default, all your scheduled 1:1 meetings are included in your agenda and can be filtered by date. You will be able to accept or decline the meeting invites in the My Agenda tab as well as invite other attendees to a meeting by clicking Schedule a meeting.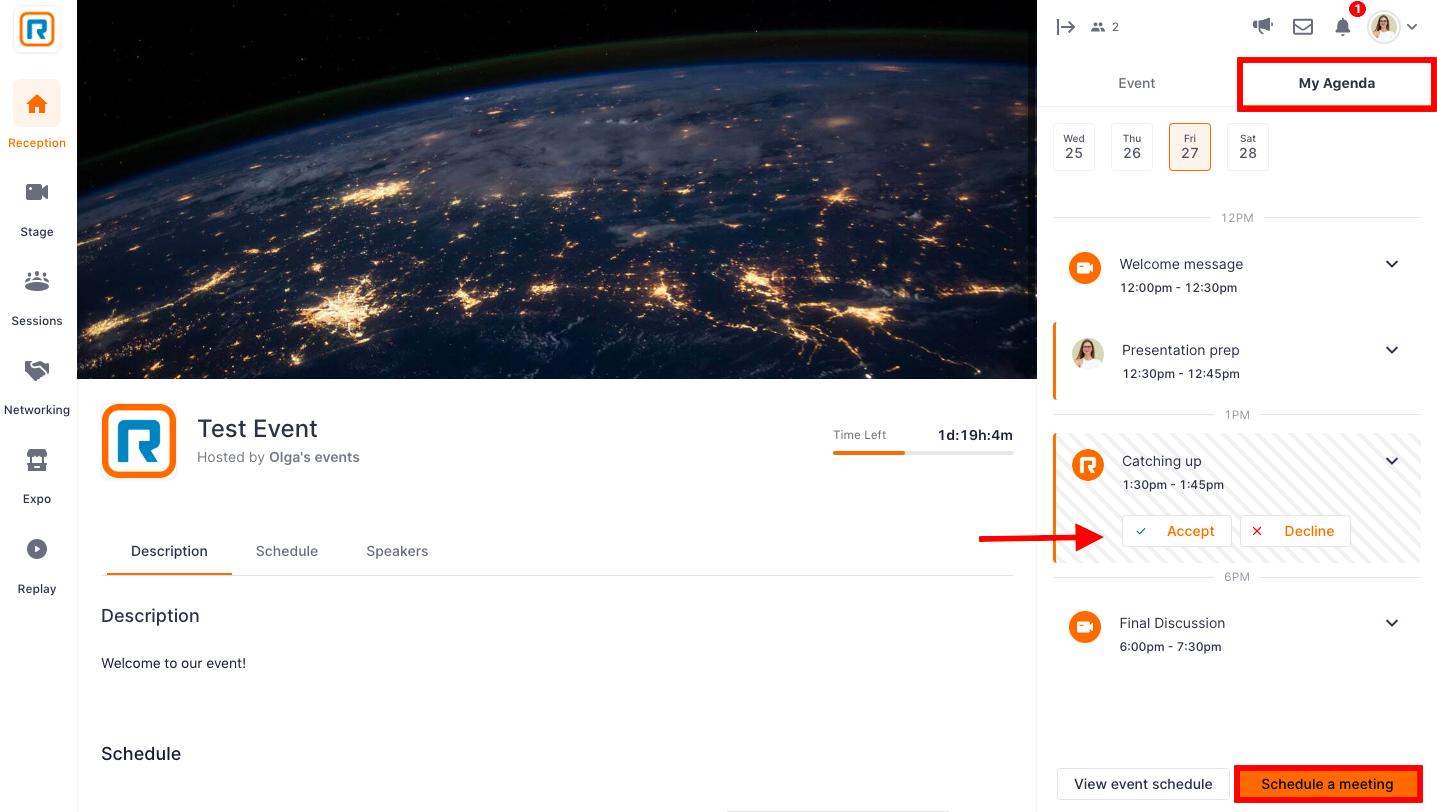 Aside from your scheduled meetings, you can add items from the event Schedule to your agenda so as to keep track of the scheduled sessions you'd like to attend. There are two ways to add a schedule to your agenda:
From the Schedule section of the event: Go to the Reception page of the event and make sure you are on the Schedule tab. Find the segment you would like to add to "My Agenda." On each segment, you will see a bookmark icon on the right hand side. Click this button to add the segment to My Agenda. 
Alternatively, if it is a hybrid or onsite event, you can click Book a seat to save a place in the in-person segment. Here's more info on how to book a seat.

Via your agenda tab: Click on the My Agenda tab of the event > click on View event schedule which takes you straight into the event schedule on the reception page.
Note: With items in your agenda, you will be notified in the notification area (at the top right of the event) when it's time for each session or meeting. 
To expand the agenda card item and to add an item to your calendar, click on the arrow icon.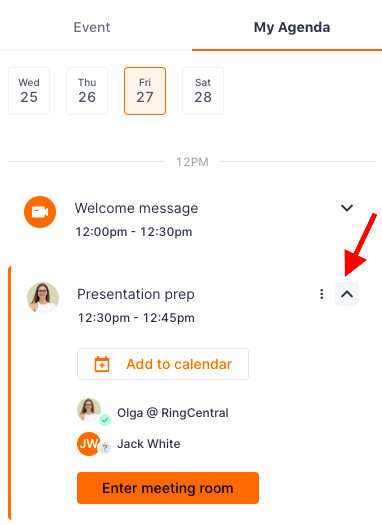 To remove an item from your agenda, select the item, click the three-dots by the item and click on Remove this item.