To create promo codes for your tickets, go to the Event Dashboard > Registrations > Tickets.
Click on the Promo codes tab and then click Create promo code.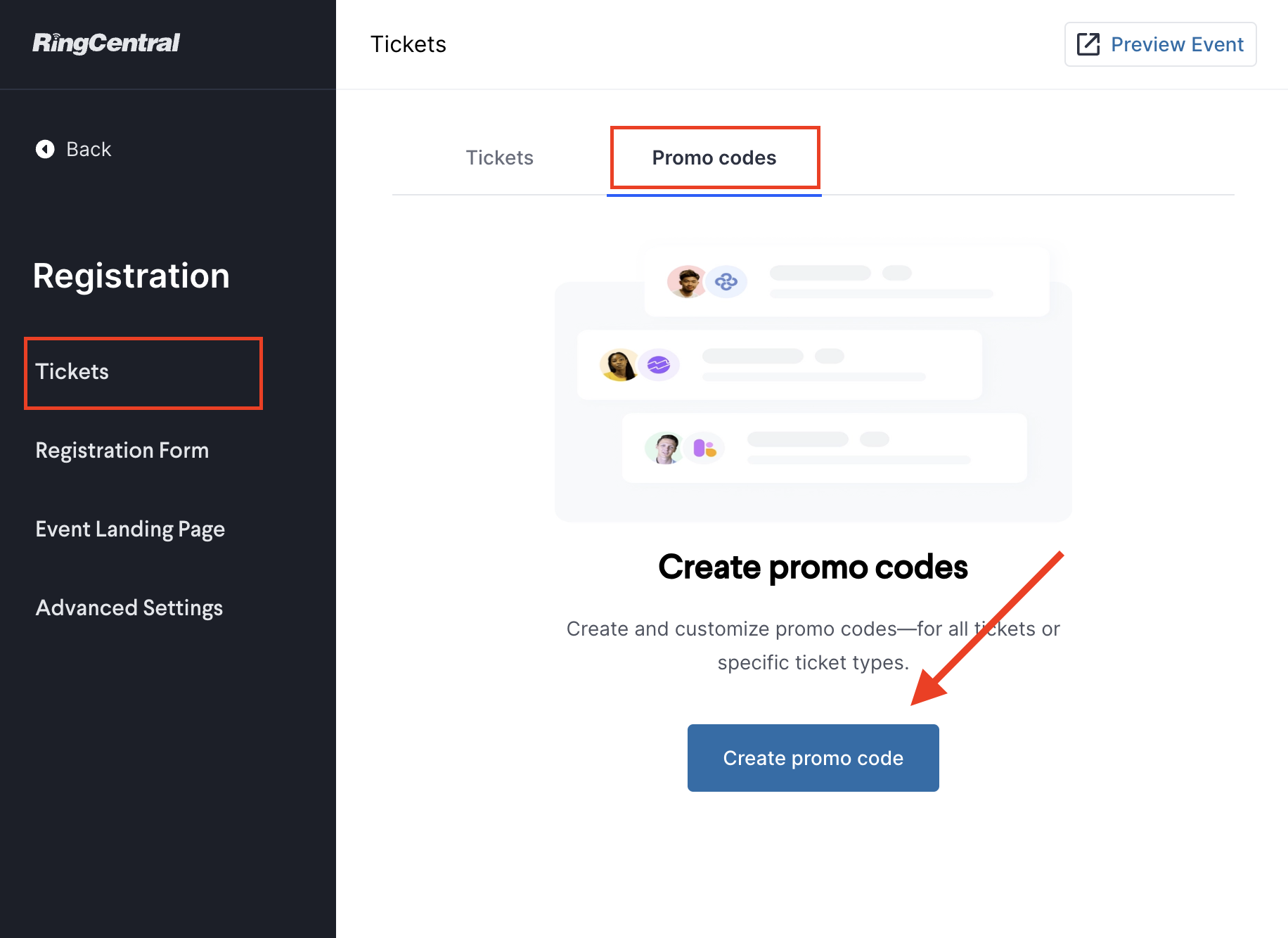 Then fill in the following fields: 
Promo code name: This is the name that will show up in the Offer Promo dropdown in the Ticket tab to distinguish promo codes from each other. 
Note:
A promo code name can only be used once. If you attempt to use the same promo code name twice, you'll see an error message: "name has already been taken." Special characters, including spaces after words or phrases, count as distinguishing characters.

Promo code: This is the actual promo code that an attendee needs to input (exact syntax/capitalization) to redeem the promo code.

Note: The promo code cannot contain any spaces or special characters (e.g., *?-/!#) and must be text only. Otherwise, you will see an error message.
Ticket discount: Select the Percentage or Amount option.
Discount value: Will show either as a percentage or in the specified currency.
Total codes available: Number of codes available to be redeemed. 

Note: Each ticket can only be affiliated with one promo code, but a single promo code can be associated with multiple tickets. 
Promotion start date/Time & Promotion close date/Time: Specifies the timeframe during which each promo code is valid.
Code applicable to these tickets: Organizers can assign which tickets can accept the promo code.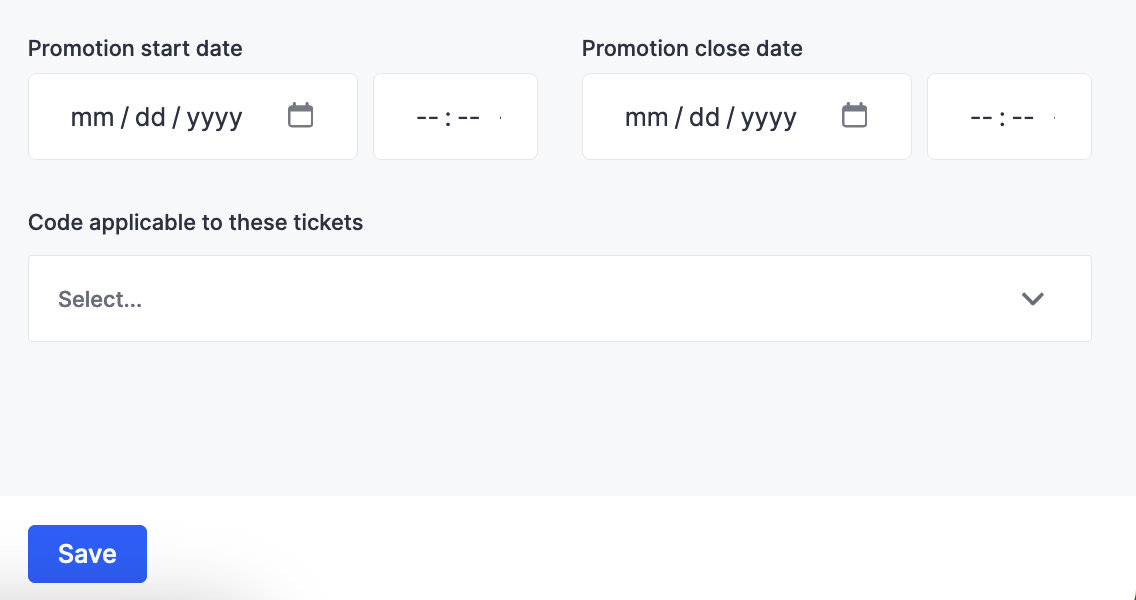 Note: If you refund a ticket that used a promo code, the promo code will not be added back to the allotment in your Promo Codes page, so increasing the "total codes available" field would be necessary.