You can add another person from your team to your Organization on RingCentral Events to help manage and organize things, see our guide here for more info.
Note: Have in mind that depending on the plan, adding additional Organizers might add additional costs. Check all of our currently available plans, features and prices here.
Alternatively, you can also change a user's role and permissions. Check out this article on how to change their access, if you do not want to delete them completely. 
How to remove an Organizer from your team
There may be times when you want to remove an Organizer from your team for example:
When you have reached the max number allowed by your RingCentral Events plan for your Organization and want to add a new team member without having to pay extra for an add on
When a team member leaves your company and needs to be removed
When a team member (maybe a contractor) has finished their job within your Organization and their services are no longer required
It's very simple to remove a team member from your Organization. In your Organization Dashboard, click on your Organization name from the banner at the top right of the page. In the drop-down that appears, select Manage Organization.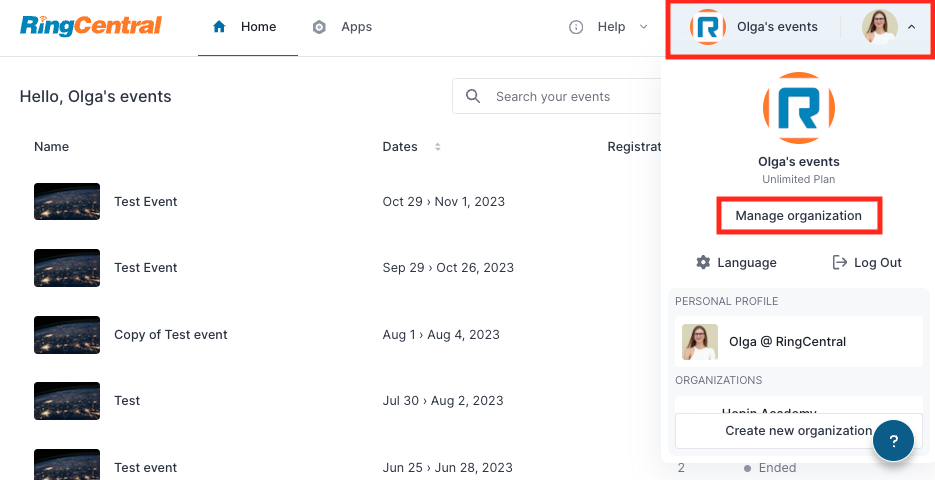 Select Team from the tabs in the panel on the left hand side to see your team members/other Organizers. Here, you can use the search function to find a team member, and then hover over the entry to display a trash can icon. Click on this icon to remove the team member from your Organization. 
A small pop-up will ask you to confirm your choice. Click Remove to permanently delete the team member, or click Cancel if you have changed your mind.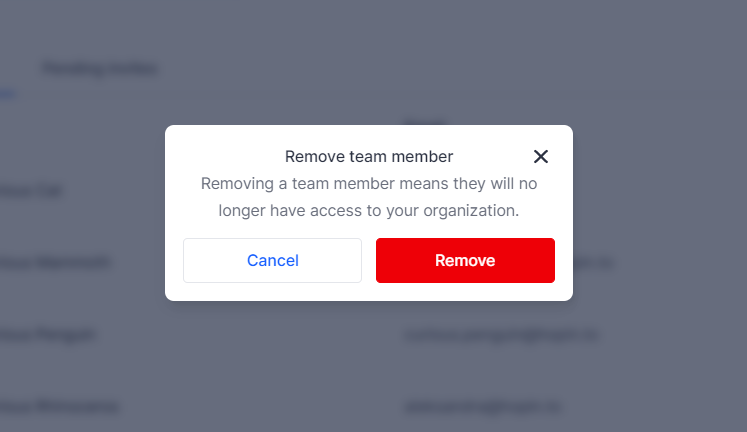 When removing a team member whose seat is not included in your subscription plan and has been added as extra, you will be asked in you'd like to remove the seat as well: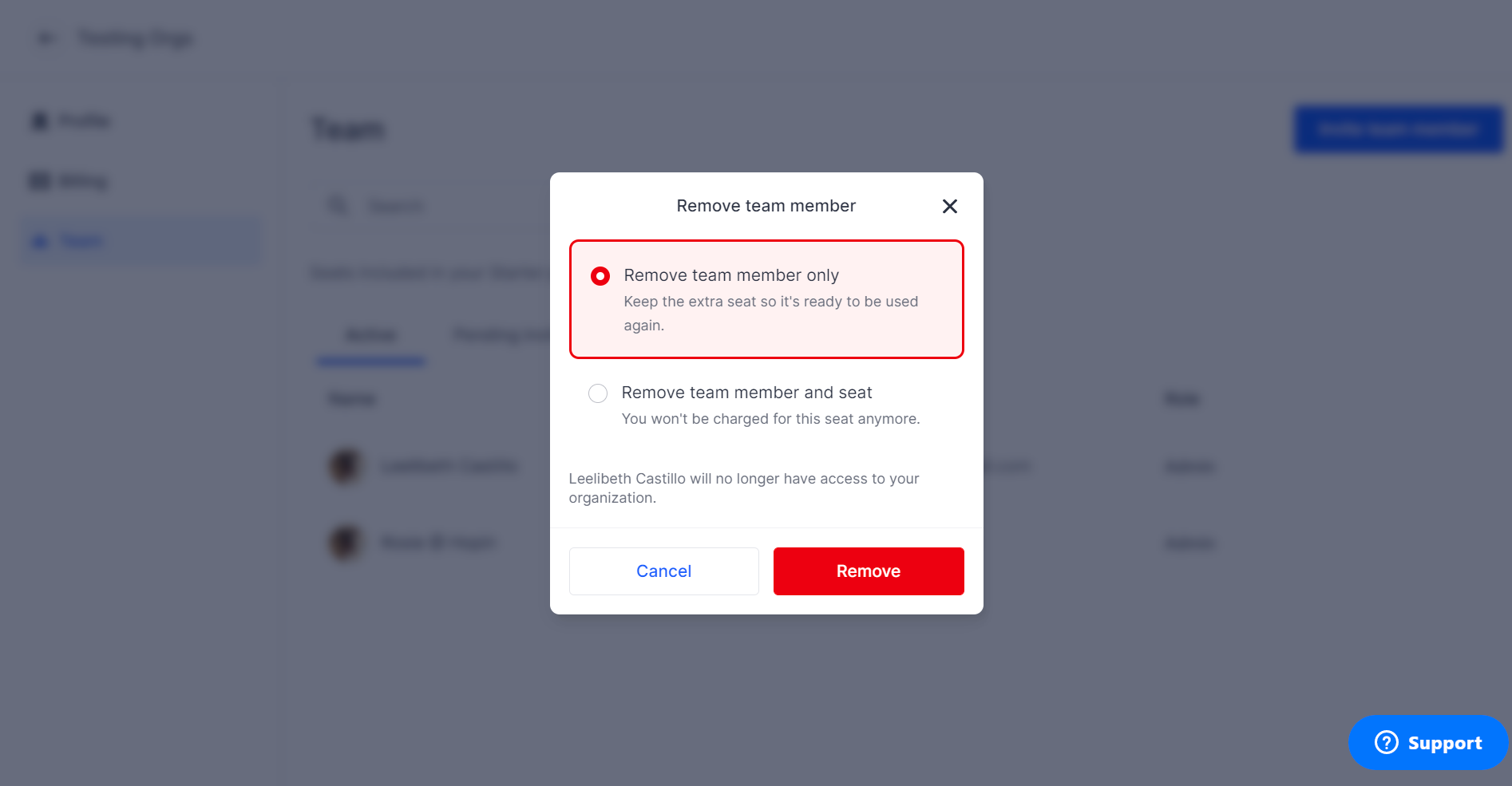 If you remove a team member only, the seat will remain and you will keep being charged for it in the next billing period.
It's also possible to remove unassigned seats with a click at any time.
Tip: Once you remove a team member from your Organization, if you don't want to add another team member, please make sure to remove the seat from your plan not to be charged for the extra seat in your next billing period.
Note: When a seat (not included with the plan) is removed from the Organization, a prorated credit is automatically applied to the account to cover the remaining time till the end of the billing cycle the seat could have been used for.
That's it! You have now successfully removed an Organizer from your Organization.