Notifications are important when you are waiting on messages, however they can be distracting when you are focusing on a Session, Stage, you are speaking within the event, and so on. Here's how you can manage which notifications you receive and if they make a sound when you receive them.
By default, you will see previews of your notifications every time you receive a direct message, a meeting invitation, and for reminders. They will look something like this:

When you are within an event, you can view your notification settings by clicking the bell icon in the top right hand corner. In the panel that appears, click the "settings" icon. 

This will open a panel where you can edit your notification settings. 
To control whether or not you see a preview of your notifications, you can toggle them on or off by clicking the respective toggle icons under the "Notifications" heading. To turn your notification sounds on/off toggle the button labelled "Notification sounds".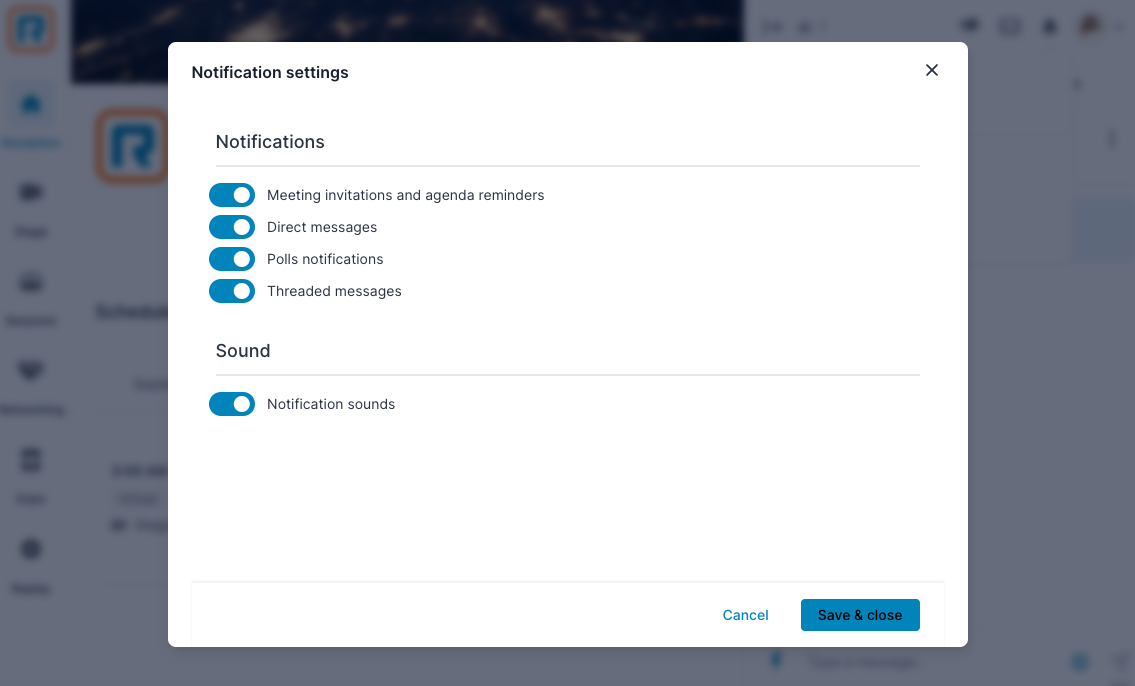 Notifications are set to "on" by default when you join an event and will need to be turned off if you do not want to have an audible alert when someone messages you or invites you to a meeting.