Which plans is the Webhooks integration available on?
Webhooks are available on all RingCentral Events plans.
What are the capabilities of the Webhooks app?
Webhooks will push any registrations to your RingCentral events to the location of your choice.
What data is being sent through the Webhooks integration?
We are currently sending Charge ID, Date and Time of registration, Event name and slug, Registration External ID, Registration ID, Organization Name, Persona, Registration Type. For the registered user we send the following data: Email, First Name, Last Name, Full Name, Headline, Town, LinkedIn, Twitter, Website. The rest of the Registration Object properties can be collected by using the Registration ID in RingCentral Events' API.

How do I set up Webhooks?
1. You'll need to have an address where you'd like to receive the Webhook. If you already have this, that's great, if not, you can still test Webhooks at https://webhook.site. To get started, copy the URL at which you'd like to receive the Webhook.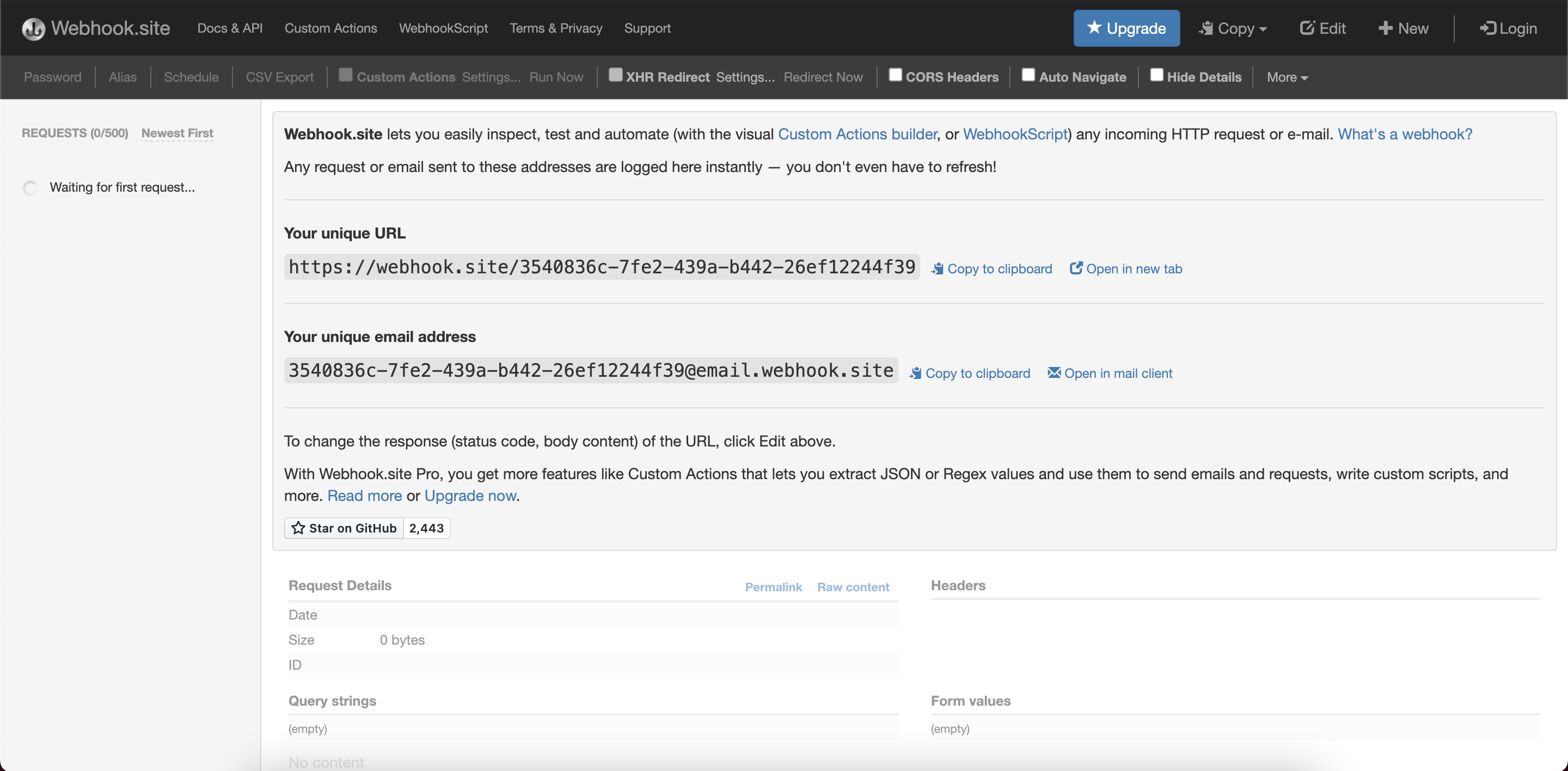 2. You will need to install the Webhooks app to your RingCentral Events Organization. You can access the app store by going to your Organization Dashboard and heading to the Apps tab. Then click on Discover More on App Store.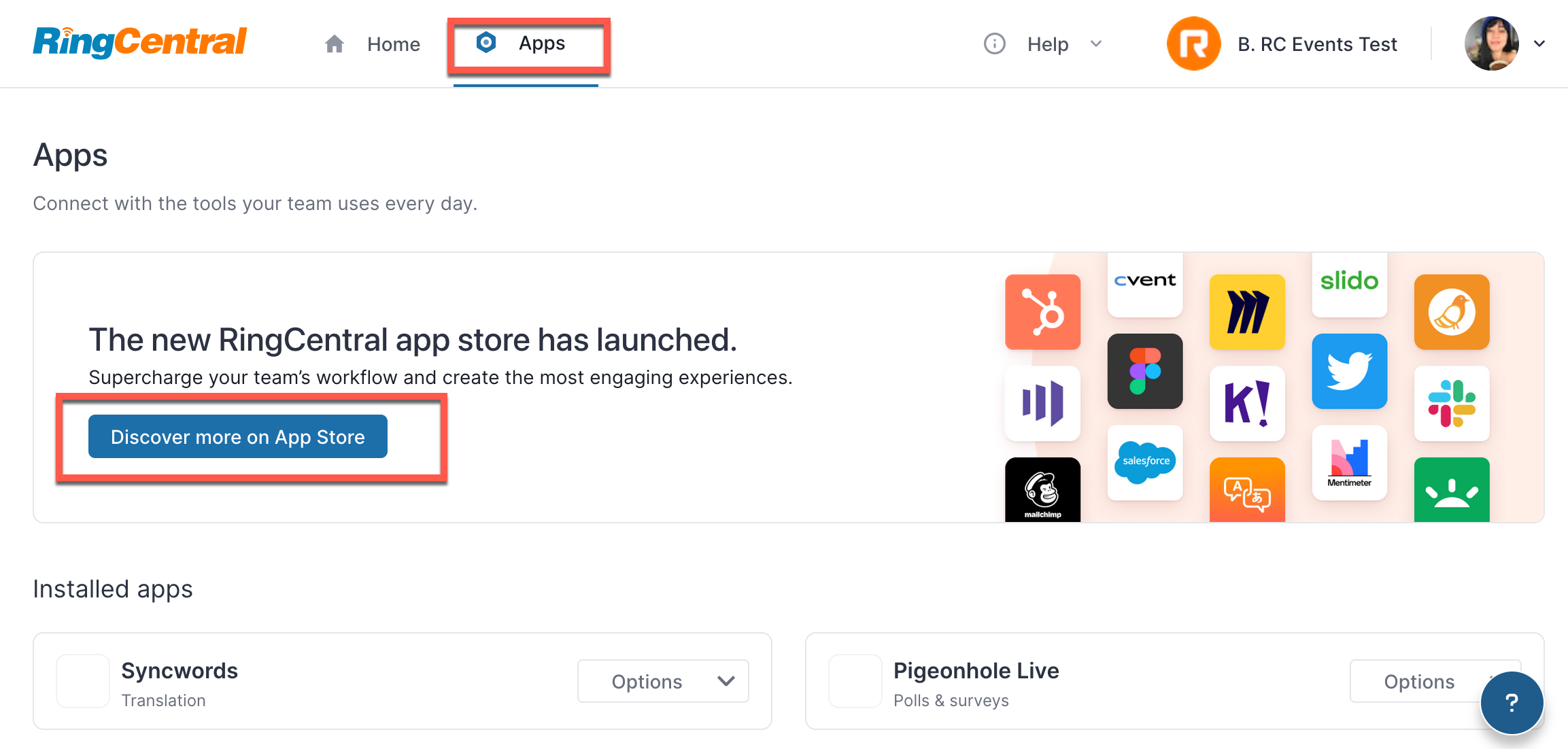 3. You can find the Webhooks app by following this link to go directly to the installation page. Click Install app, paste the Webhook URL, then click Install to proceed.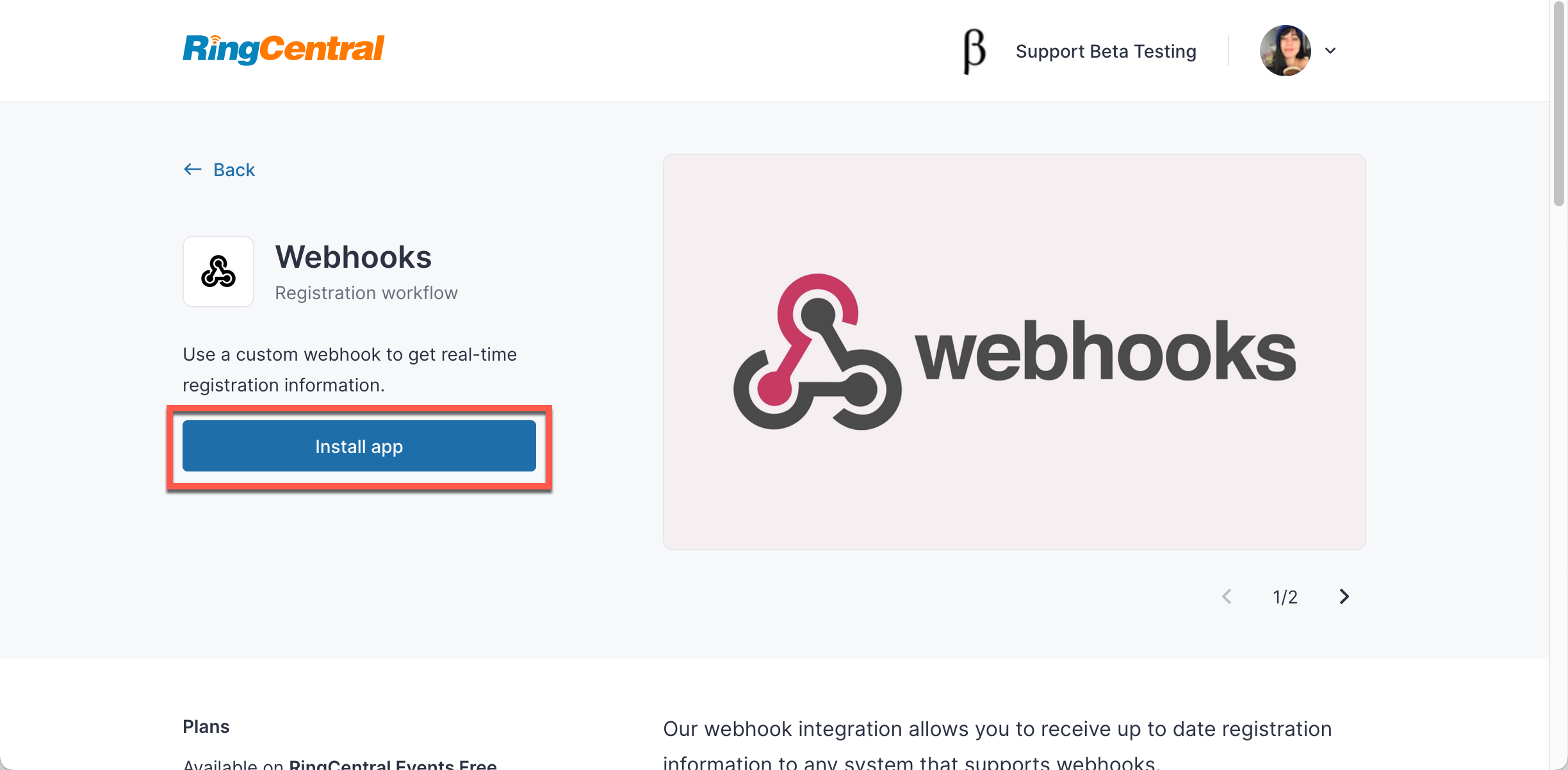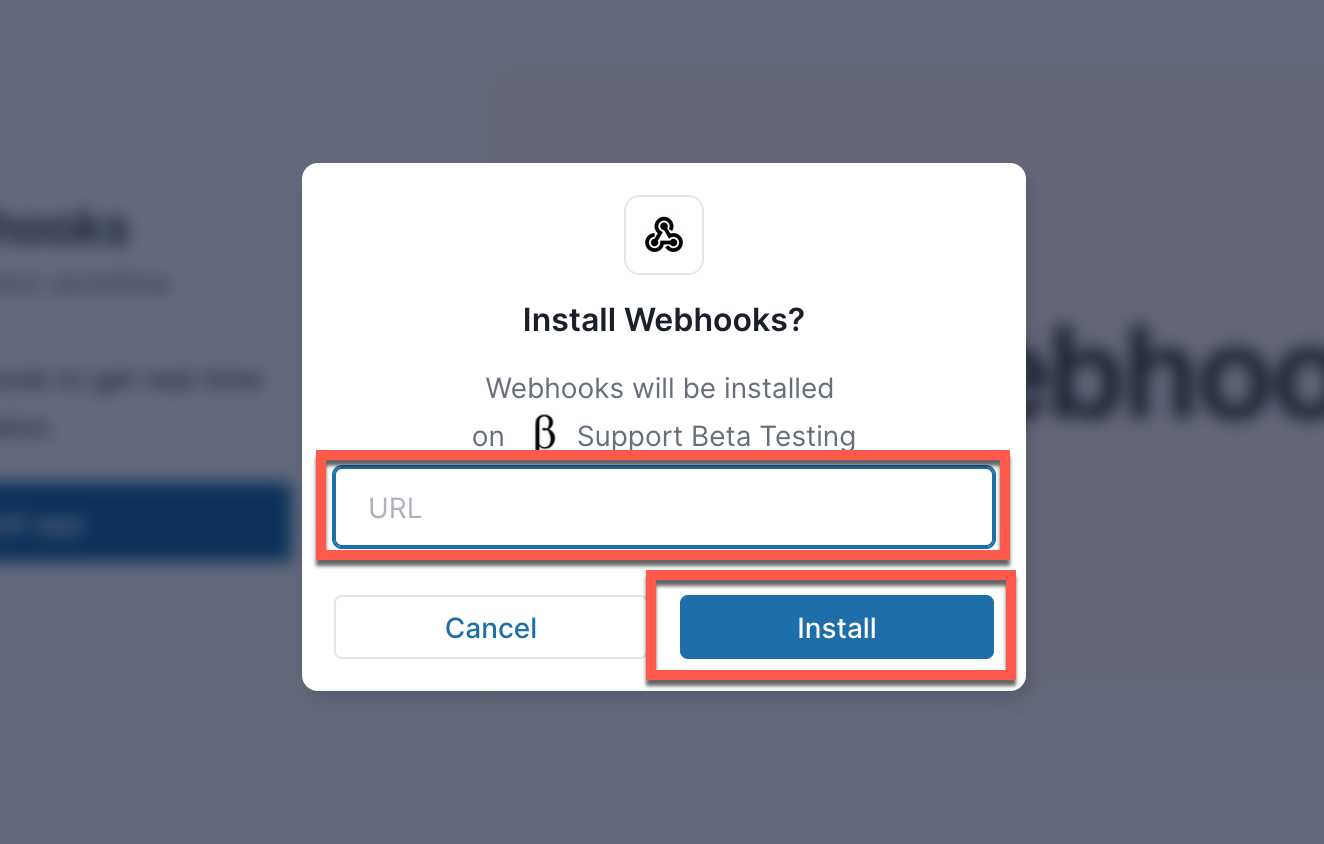 4. You'll receive a confirmation message that your Webhook has been installed successfully; if you register for any of your RingCentral events, you'll see the Webhook arrive at the address you specified.

5. You're ready to go!