The Custom Event Area is only available on our Enterprise plan and allows you to have an extra icon on the left navigation sidebar within your event.
You can configure this icon so that it will lead Attendees to an external web page for more content or additional information about your event.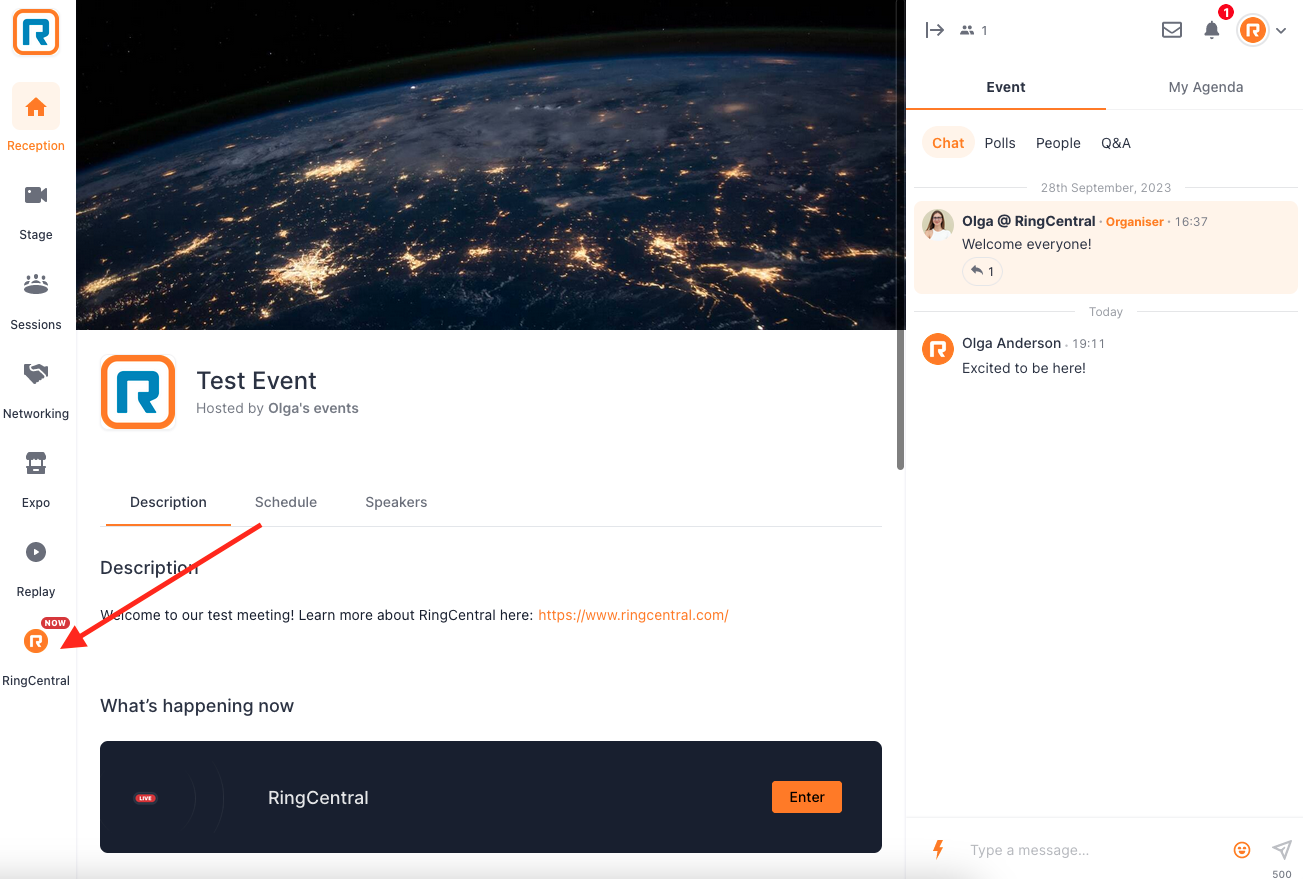 To configure this go to your Event Dashboard > Setup > Basics and click Custom Area under the Event Areas.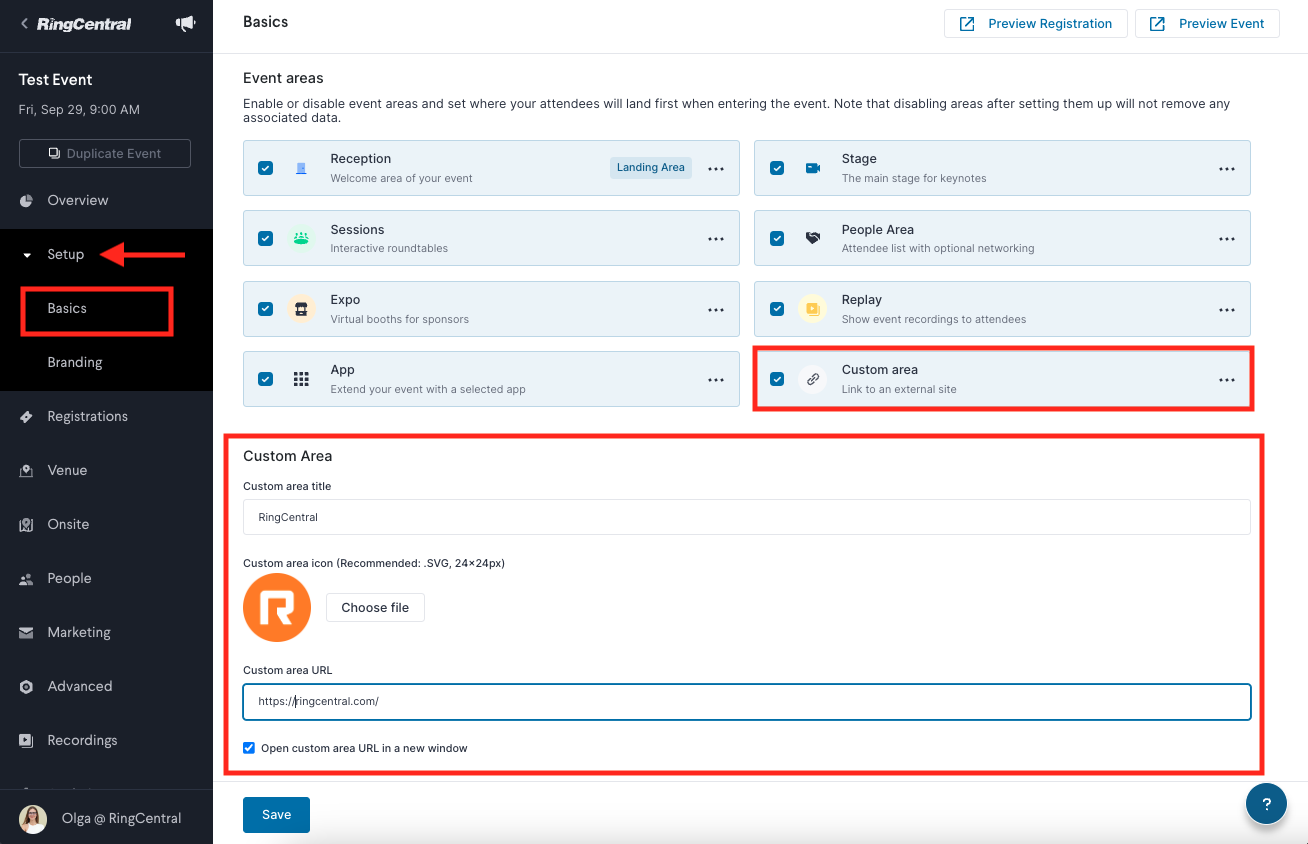 Then scroll down and enter the following details:
Custom area title
Custom area icon (recommended .SVG format and at 24x24 pixels)
Custom area URL
Select if you want the URL to open in a new window when clicked
Click Save on the Basics page when finished
Note: If you duplicate your event, the Custom Event Area will not be duplicated and will have to be created again on your new event.

How to schedule your Custom Area
Adding your custom event area to your Schedule will help your Attendees to navigate around your event more easily.
Go to Event Dashboard > Venue > Schedule and add a new segment. From here, you can select your Custom Event Area from the dropdown list under "Segment type" and continue to fill out the required fields. 
Note: Your Custom Area will show up in the dropdown list as what you chose to name it when you were setting it up in your Basics page. Here, we named our Custom Area "RingCentral."
Your segment will appear in the Schedule on your Reception page and Attendees will be notified when it becomes live.