In the past few years, web browsers have moved towards stricter autoplay policies in order to improve the user experience, minimize incentives to install ad blockers and reduce data consumption on expensive and/or constrained networks. These changes are intended to give greater control of playback to users and to benefit publishers with legitimate use cases.
In a nutshell, it means that your web browser won't play video or audio automatically unless certain conditions are met first. This is not because of RingCentral but because of policies being implemented by Operating Systems (OSs) and Web Browsers. You can find some of the autoplay policies listed below.
What can I do about autoplay on RingCentral?
On RingCentral, the video player will try to autoplay but due to browser policies, it may not be able to. In most cases it works, when it doesn't, follow the simple tips below.
Note: Refreshing the page doesn't help because there usually is no user interaction (e.g. click, send a chat message) before the player shows up. No interaction with the page is a very common reason for the player not being able to autoplay.
For example, if attendees are already in the Stage area before the stream starts, they have to press the play button to view the broadcast.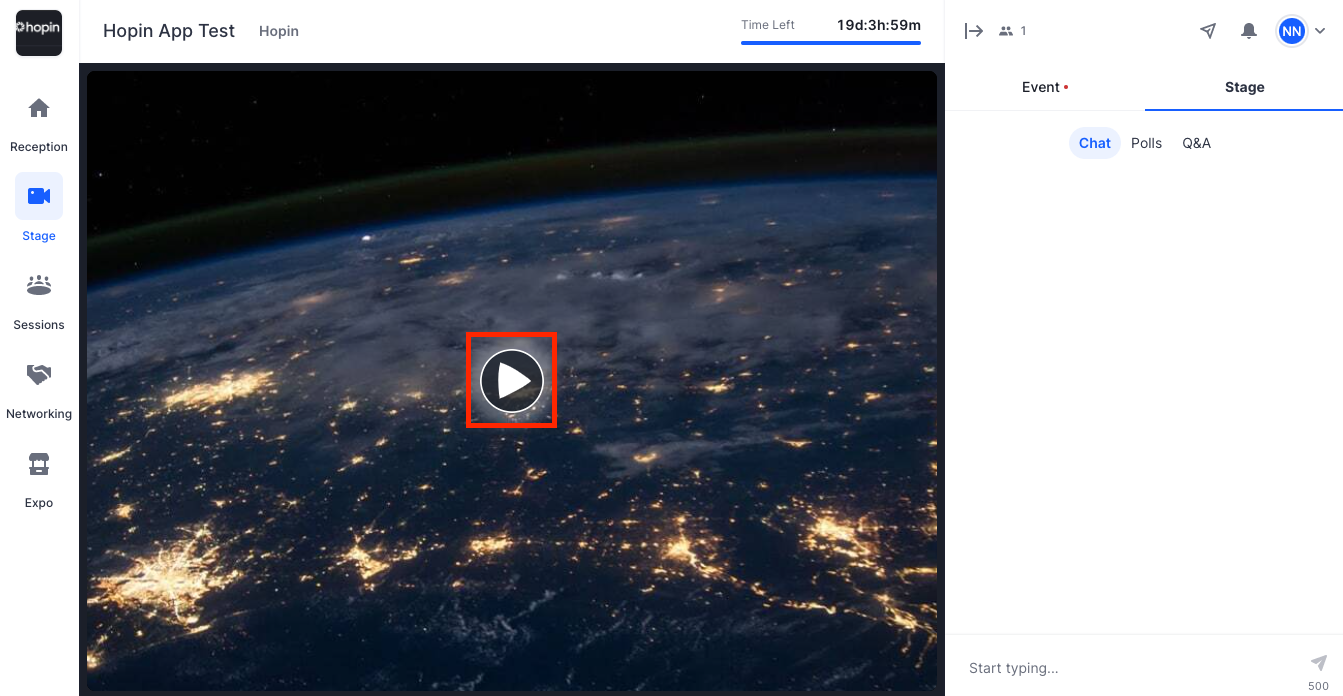 Or press play from the player controls at the bottom left of the video.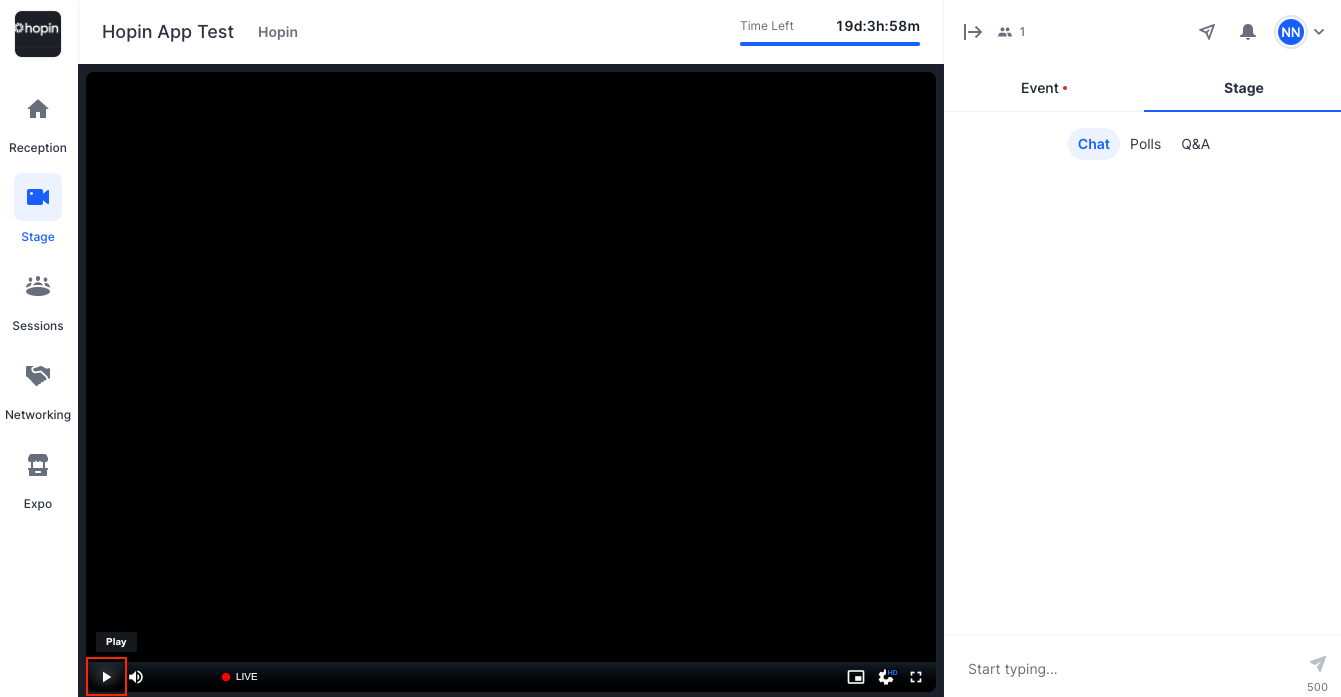 Other times we show attendees a message asking to interact with the page, as shown below. Simply click the message to play audio.

Note: To view media content on RingCentral we recommend to simply click the play button (when required) or interact with the browser tab with the video or live stream you'd like to watch or hear audio from.
How to enable autoplay for RingCentral
Below are instructions on how to enable/disable autoplay for websites on specific browsers. Follow the instructions accordingly if you'd like to add hopin.com and have all your events autoplay content.
Chrome Autoplay with sound is allowed if:
- User has interacted with hopin.com (click, send a message in the chat, etc.)
- On desktop, the user has previously played video with sound on hopin.com. You can also type: chrome://settings/content/sound in the browser address bar and make sure Allow sites that play sound is turned on; you can manually add https://hopin.com only if you prefer
- On mobile, the user has added hopin.com to the device home screen
Note: The above instructions don't guarantee audio and video will play automatically all the times but may help if you use RingCentral extensively, depending on your browser and OS settings.