On RingCentral Events, people from all over the world can attend your event, without ever having to leave their house. This, of course, means that individuals from several different time zones could be attending your event concurrently. To make it easier for your attendees, our platform automatically adjusts the time zone for your attendees accordingly, so they don't miss a thing! 
When you begin to set up your event, you will want to make sure you choose the time zone that is correct for you. You can set the time zone in your Event Dashboard > Setup > Basics under Timezone. On the same page, you can also change the name of the event, adjust the start and end date, manage event areas, etc.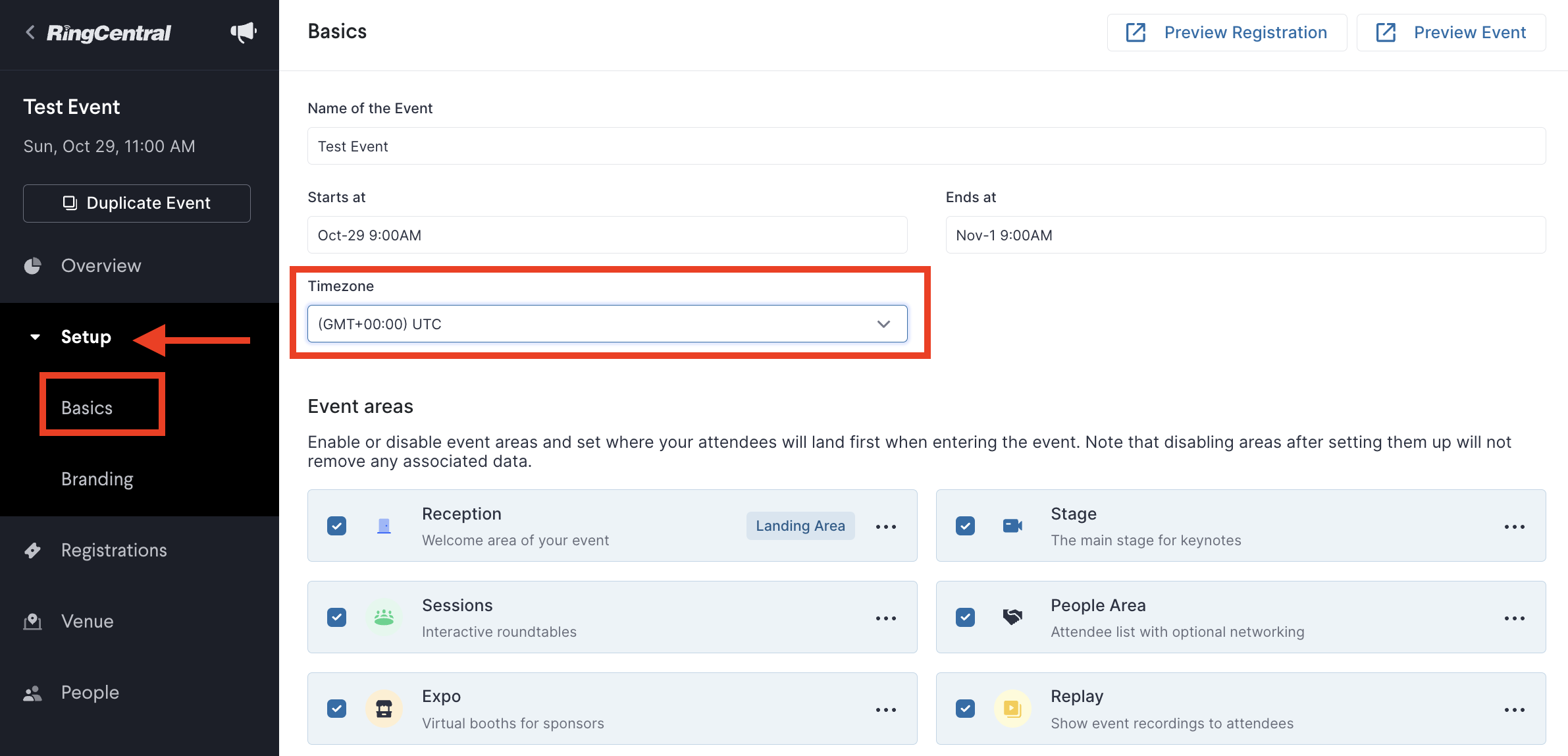 Once set, time zones are automatically adjusted to your attendee's location. They will see the event, as well as all segments, scheduled in their time zone automatically!