There are a number of reasons you may need to reset the password for your RingCentral Events account. The following are directions to reset your password with or without your current password in case you don't remember it.
Requirements for Password Change
To ensure the security and privacy of your account, we recently established requirements for passwords. When updating your password, please make sure that it contains:
A minimum of 10 characters
1 special character
1 number
1 letter
1. Without Current Password
1. Go to the RingCentral Events Sign-in page and enter your email address. Click Continue.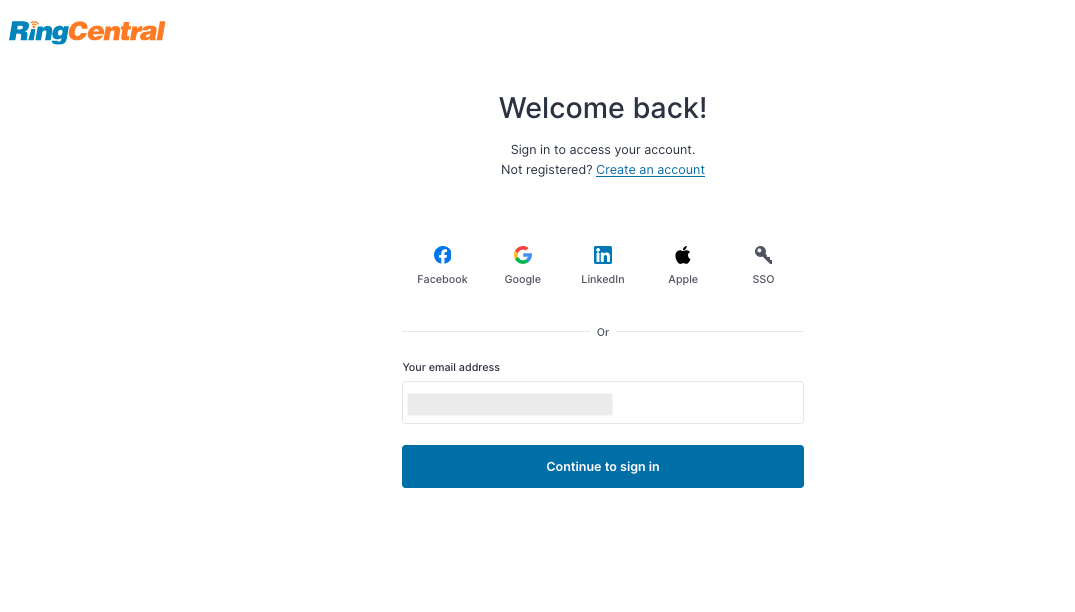 2. On the next screen, you will be asked to enter your password, click on the Forgot your password? link at the bottom of the screen.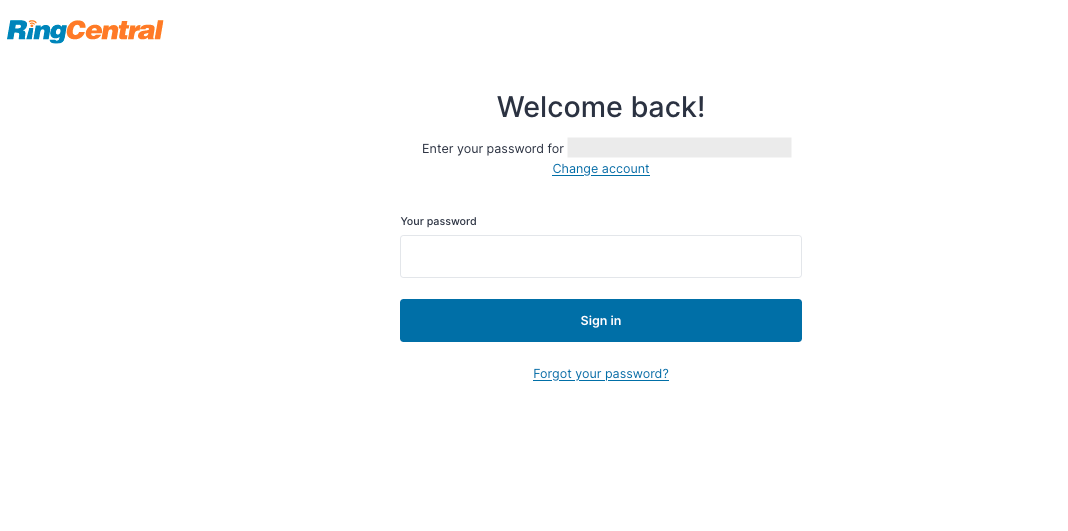 Note: If you signed up using a One Time Passcode then you will not see this link. Instead, a new passcode will be sent directly to your email address. You will use a new one-time passcode each time you login rather than a static password.
3. Be sure to enter the same email address you registered your RingCentral Events account with or the event organizer sent you an invite to, then press the Send instructions button.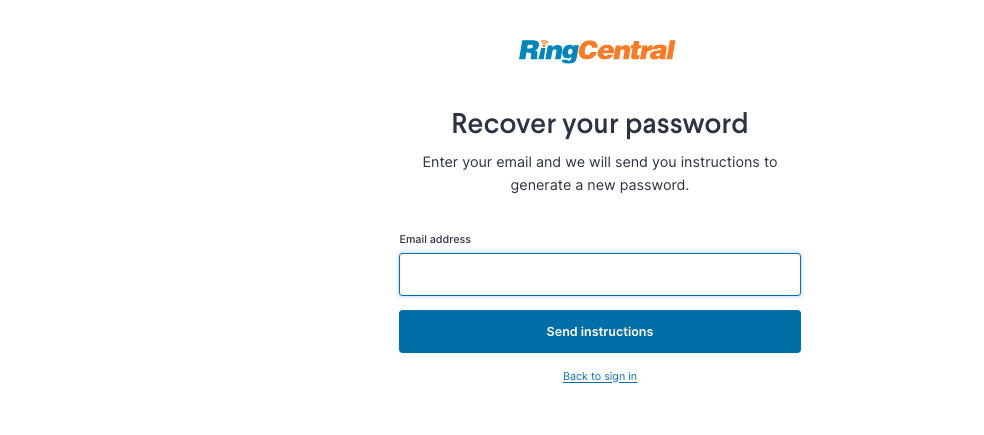 4. RingCentral Events will then send instructions on how to change your password to the email entered above. Find the email in your inbox (make sure to check your spam/junk folder in case you can't find it) and open it. The email looks like below, click on the Reset your password link.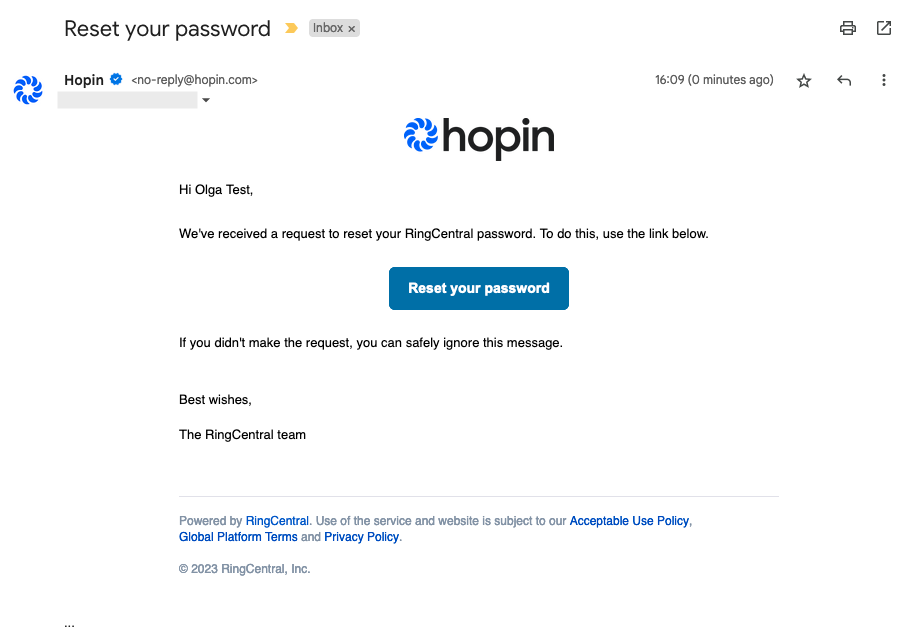 5. You will then be redirected to the Reset your Password page, enter a new password and confirm it, then click the Reset Password button. 
That's it! You have now reset your password! You should be able to sign in into RingCentral Events again!
2. With Current Password
1. Sign in into your RingCentral Events account.
2. Once you're signed in, click on your profile icon in the top right corner. Go to your Personal Profile and then click Manage Profile.

3. From there, you can find the Change Password button under Security section.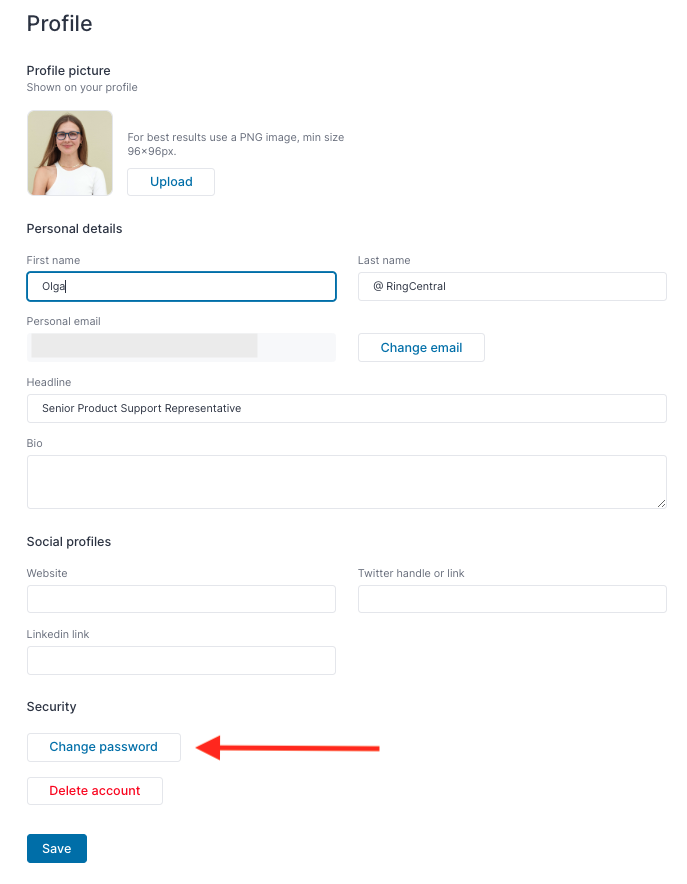 4. Once you click the Change password button, you'll see the following pop up window. Fill in the three fields and then click Save and sign in again. The new password must match for you to be able to save your changes.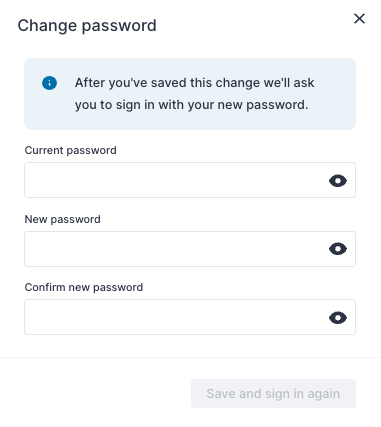 5. That's it! You have now reset your password!