If you are having trouble accessing an event, need to cancel or refund your ticket, or have any other questions, you will want to reach out to the Organizer of the event that you're attending. RingCentral is the virtual platform for the event, but all contents and ticket sales are handled by the Event Organizers themselves. 
You can reach out to the organizer directly for the following reasons: 
Refunds and invoices

Ticketing questions

Access to the event and event time, date, or location details

Event contents, certifications, credits, recordings, or other materials

General questions regarding the event 
Classic Registration page
If your event has a registration page that looks like this, you will notice the Hosted by section. There may be a selection of icons present which will provide you with the Event Organizer's email address and/or social media pages. Each icon allows you to get in touch with the Organizer in a different way.
Canvas Registration page
If the Organizer is using a customized Canvas registration page that looks something like this, they may or may not have their contact information listed.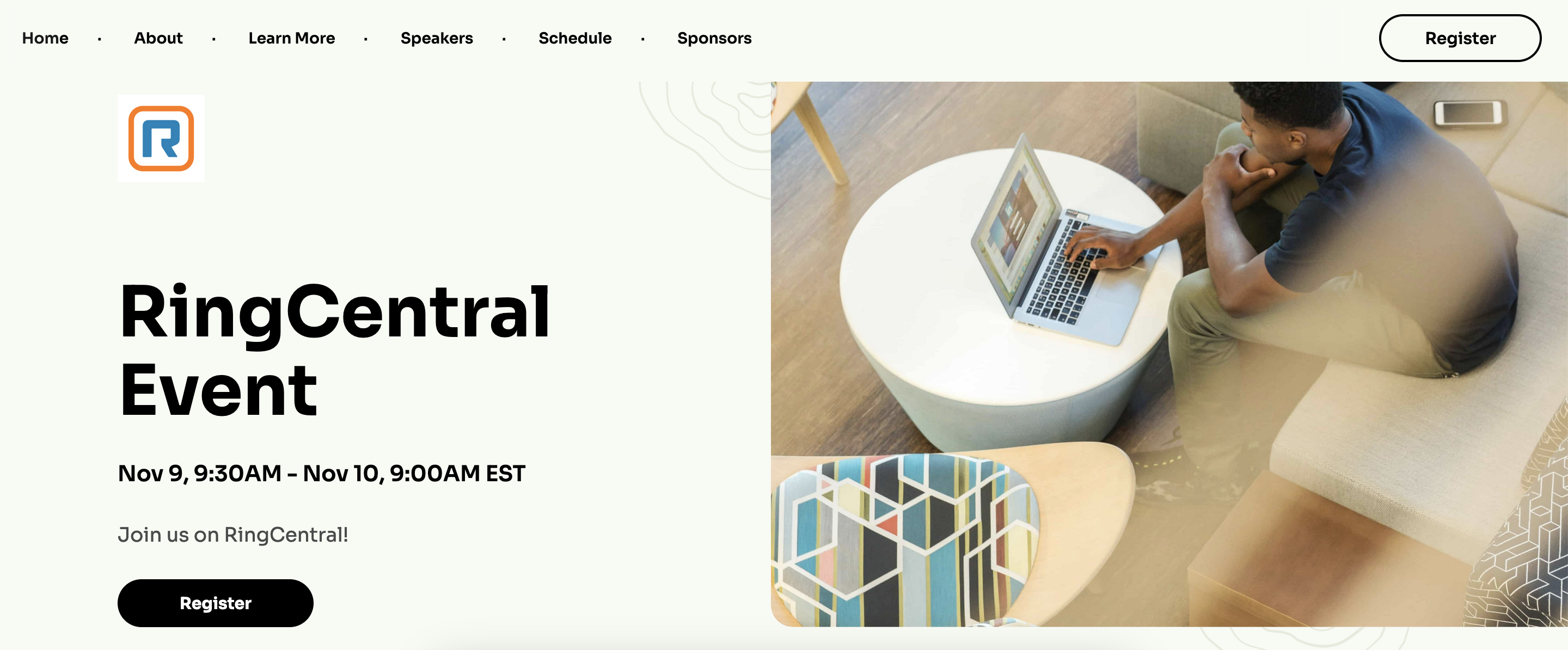 If they don't, the best way to contact them is by entering the event. In the Chat on the right-hand side, you can identify the Organizers as their messages will be highlighted and they will have an "Organizer" label next to their name. 

Click on their name and small pop-up will appear. Here, you can choose to Send a message or click View full profile.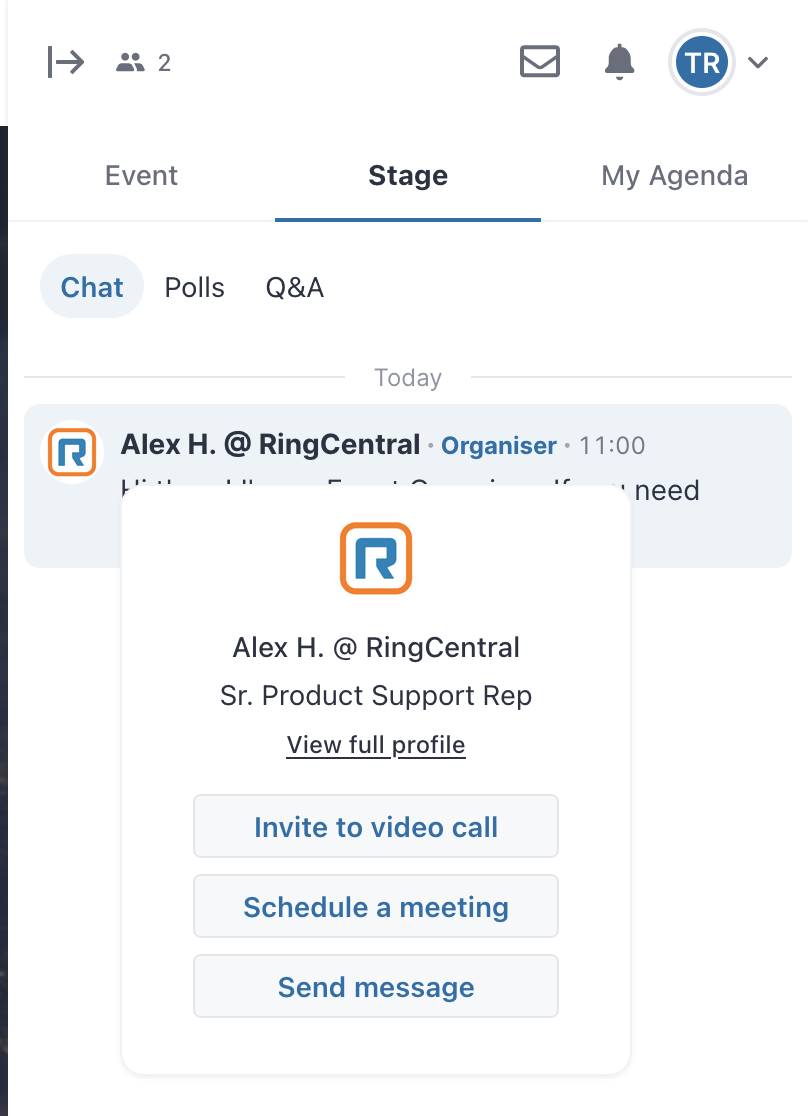 If you click Send message, you will be taken to a private chat where you can send a message directly to them. If you click View full profile you will be shown their full profile where you can find their social media links, if they have included them on their profile. You can also choose to Send message from this view, too.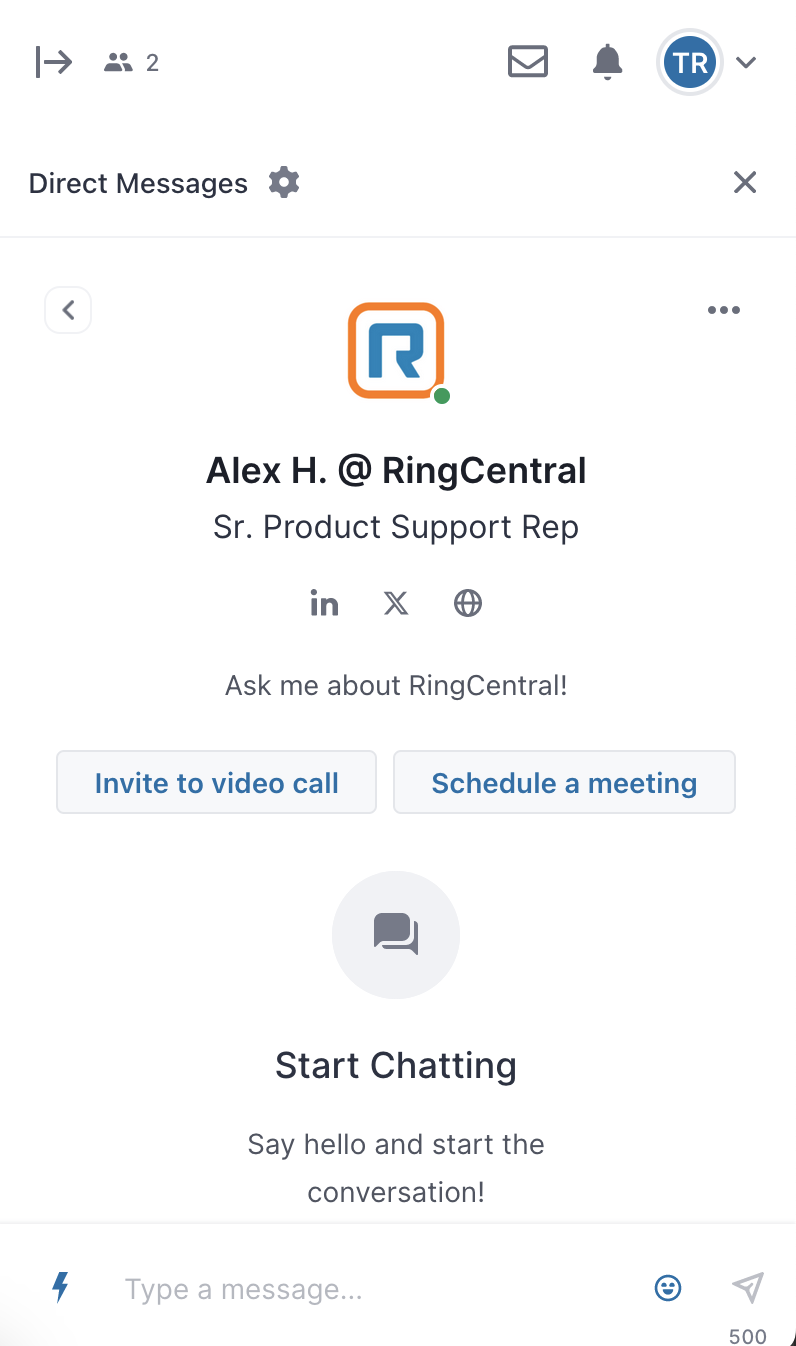 Note: Depending on the settings that the Organizer has chosen, these options may not be available.