RTMP streaming is simply sharing content from your computer (entire screen, separate app or window, webcam signal, etc.) to the Stage or Sessions on Hopin with the best video and audio quality possible.
While streaming via RTMP to a Session or Stage on Hopin, organizers are able to copy or mirror an existing RTMP stream to another Session.
This is particularly useful if you are streaming to Stage/Session 1 via RTMP and you'd like to extend the stream to Session 2 and have a live interpretation of the content being played on Stage/Session 1.
Note: Speakers, Moderators, and Attendees are able to share their audio and video while the RTMP stream is going on. You can have a maximum of 50 people on screen.
Another use case is when Stage/Session 1 has reached the maximum viewer capacity and you'd like to extend the content to another Session.
How to set up the RTMP mirror
To set up the mirror, ensure you already have the RTMP stream set up on the Stage or main Session.
Note: This RTMP mirror works with content streamed via RTMP stream and not live content/Youtube/Vimeo/Wistia.
Go to the Event Dashboard > Venue > Sessions. Create a new Session by clicking the Add Session button or hover over the Session you would like to work on and click the pencil icon to edit an existing Session.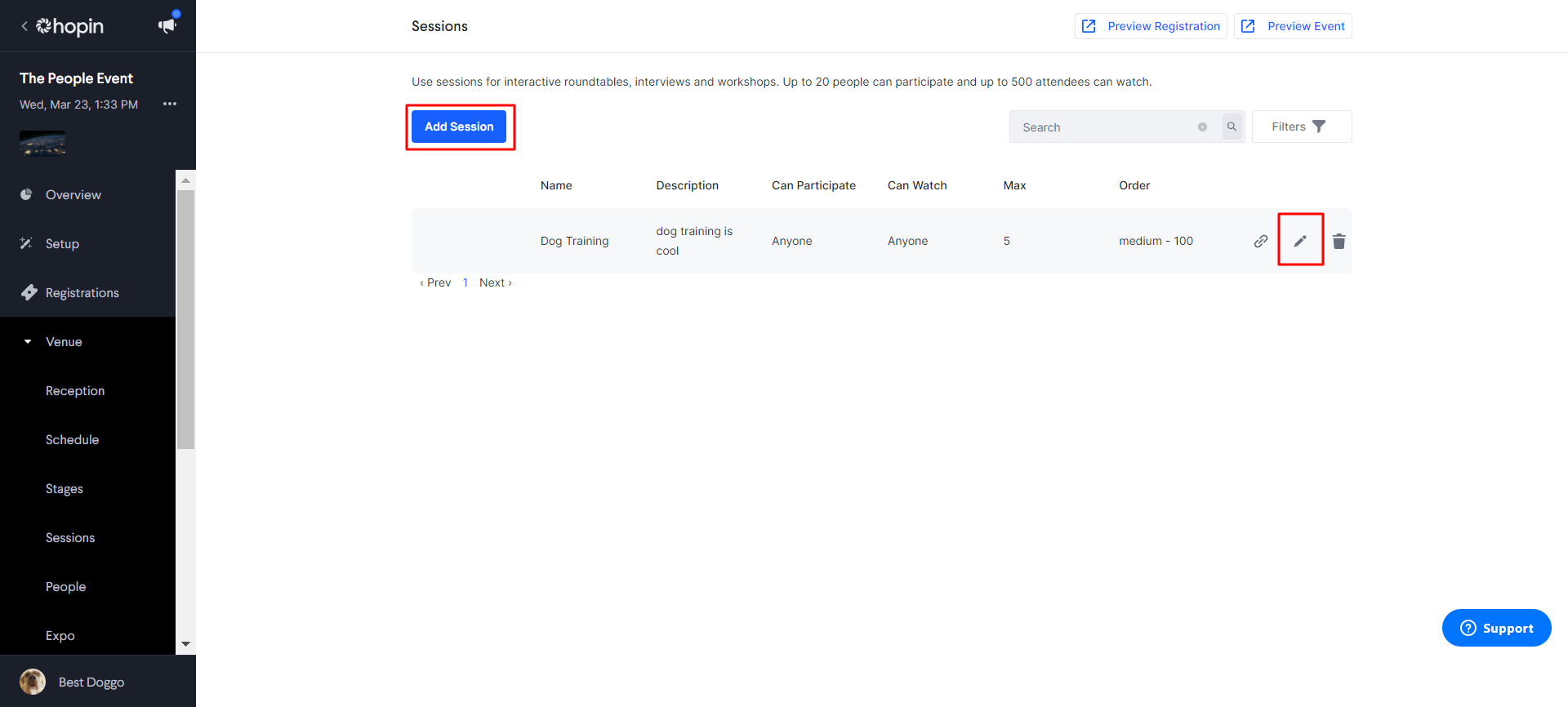 Find the RTMP settings section and click the checkbox Enable RTMP Streaming.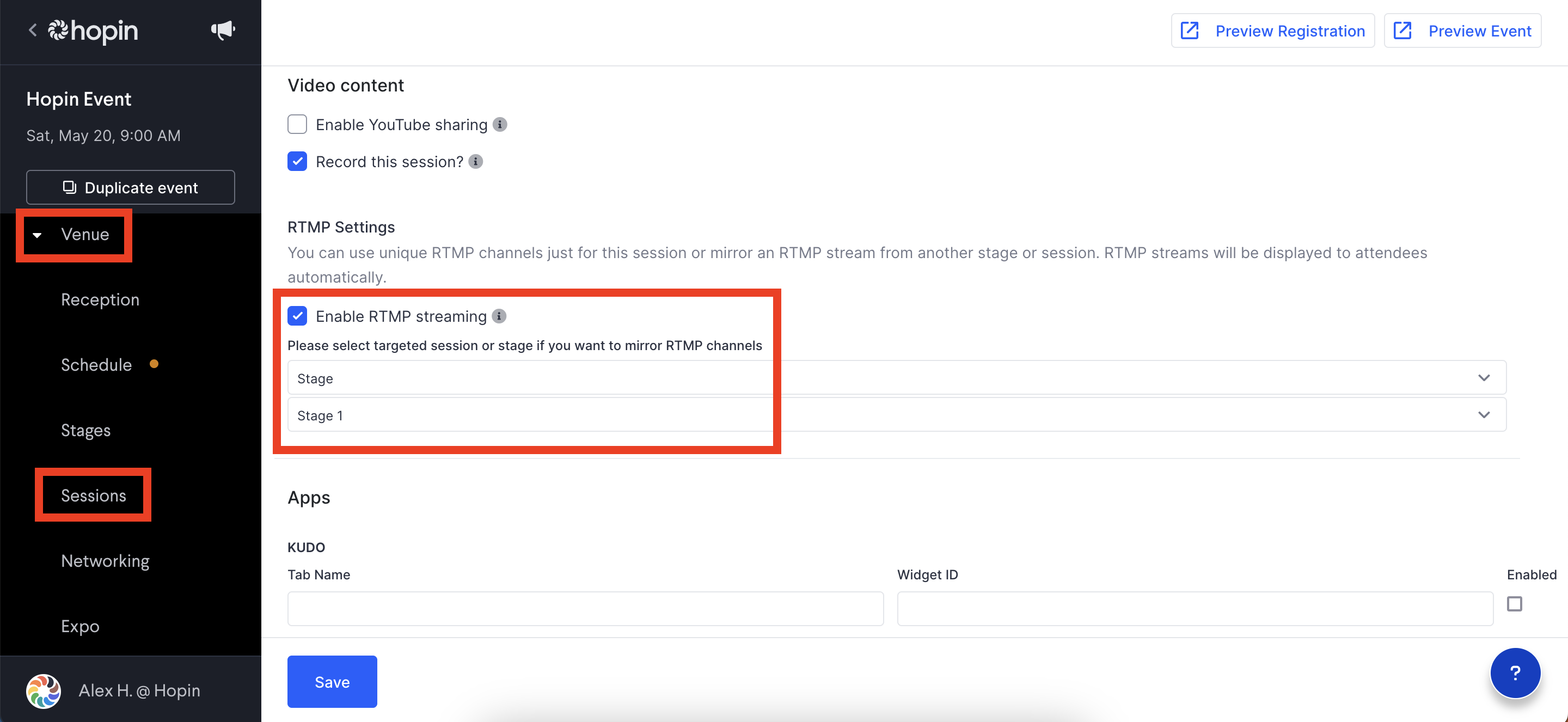 In the next option box, select Stage or Session and then the name of the Stage or Session you want to mirror. Hit Save.
After doing that, the RTMP stream on the stage/session will be mirrored into the other Session. Attendees may need to refresh the session to see the changes if this is done live.
Important things to note:
When RTMP is not live, Sessions can be used like any other Session. Once RTMP is live:
You can have a maximum of 50 people on screen
You will not be able to share your screen, Miro, Figma, YouTube, etc.
If your Session is recorded, the RTMP stream will not be included in the recording
The RTMP stream can only be stopped from the broadcast software, not from within the Session
RTMP cannot be used in Expo Booths set as Sessions
Attendees will not be able to view RTMP stream in Sessions on the mobile app