Organizers can now disable event areas (e.g. Reception, Stage, Sessions, Networking, Expo) and set one of them as the landing area to determine the attendee event experience. 
Go to the Event Dashboard > Setup > Basics page. Here you'll see the Event Areas.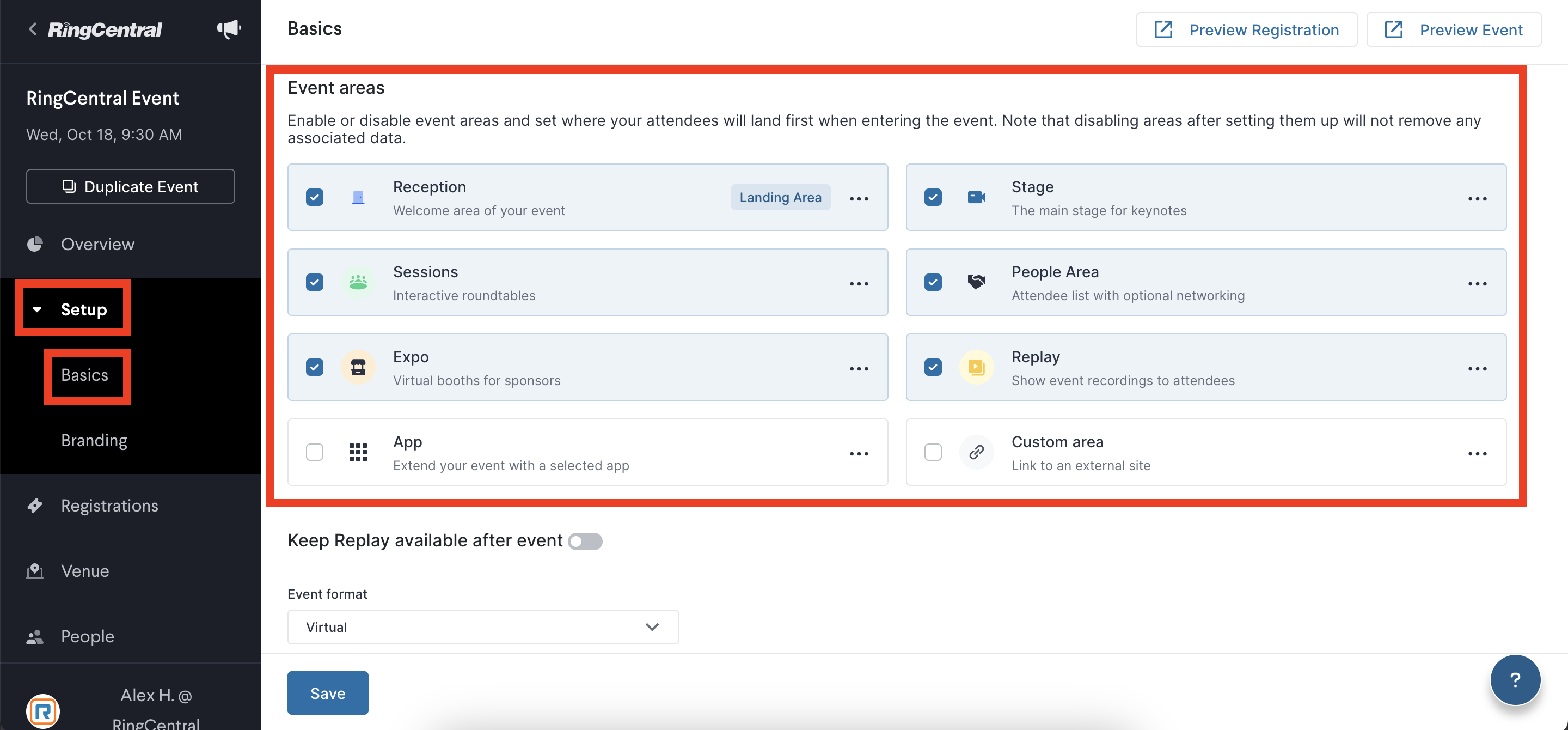 Enabling and disabling an event area
To enable or disable any of your preferred event areas, click the checkbox or select Hide/Show in the actions menu. Hit Save on the page to save the changes.

This can be done anytime before or during the event without any loss of settings or data. For example, if you set up 50 Expo Booths before the event begins and decide to hide them from the Registration/ Reception area or the event itself, you can disable the Expo area and re-enable it at the desired time without losing any settings or data.
Note: Enabling or disabling an event area during a live event will require Attendees to refresh the page in order to see the change.
Tip: If you're hosting a simple event and all the information is already listed on the registration page, you can disable the Reception area to allow attendees to access the event and land directly on your live content (e.g. Stage).  
Setting an event area as the landing page
By default, attendees land on the Reception area when accessing the event. To set a different event area as the landing page, go to the Setup > Basics page and under Event Areas and select Set as Landing Area. You will see a "Landing area" tag on the segment you've chosen, confirming where attendees will be sent to when they access the event. Hit Save to save the changes.

Note: If you leave only one event area enabled, it will become landing by default and the left side navigation menu will be hidden in the online event venue.