The event banner is displayed on the classic registration page, in the Reception area, and used as a background for the Stage of your event.  
This is the default image. You can upload a new image and change it anytime before or during the event.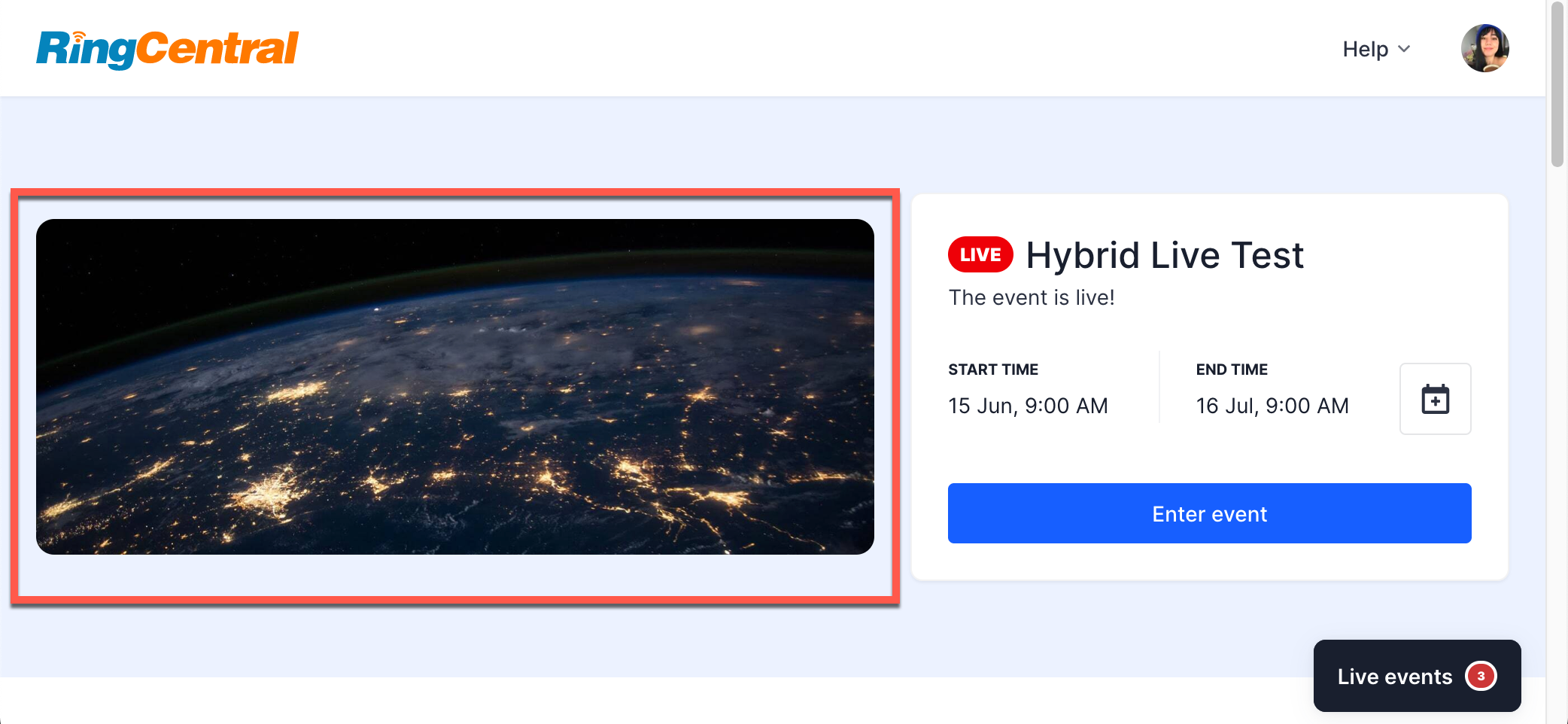 We recommend uploading an image of 1500x600 pixels to get the best results. If you don't upload an image, the default photo will be used. Also, note that whatever image is uploaded cannot be deleted; it can only be changed. 
To add or change the event image, go to your Event Dashboard > Setup > Branding.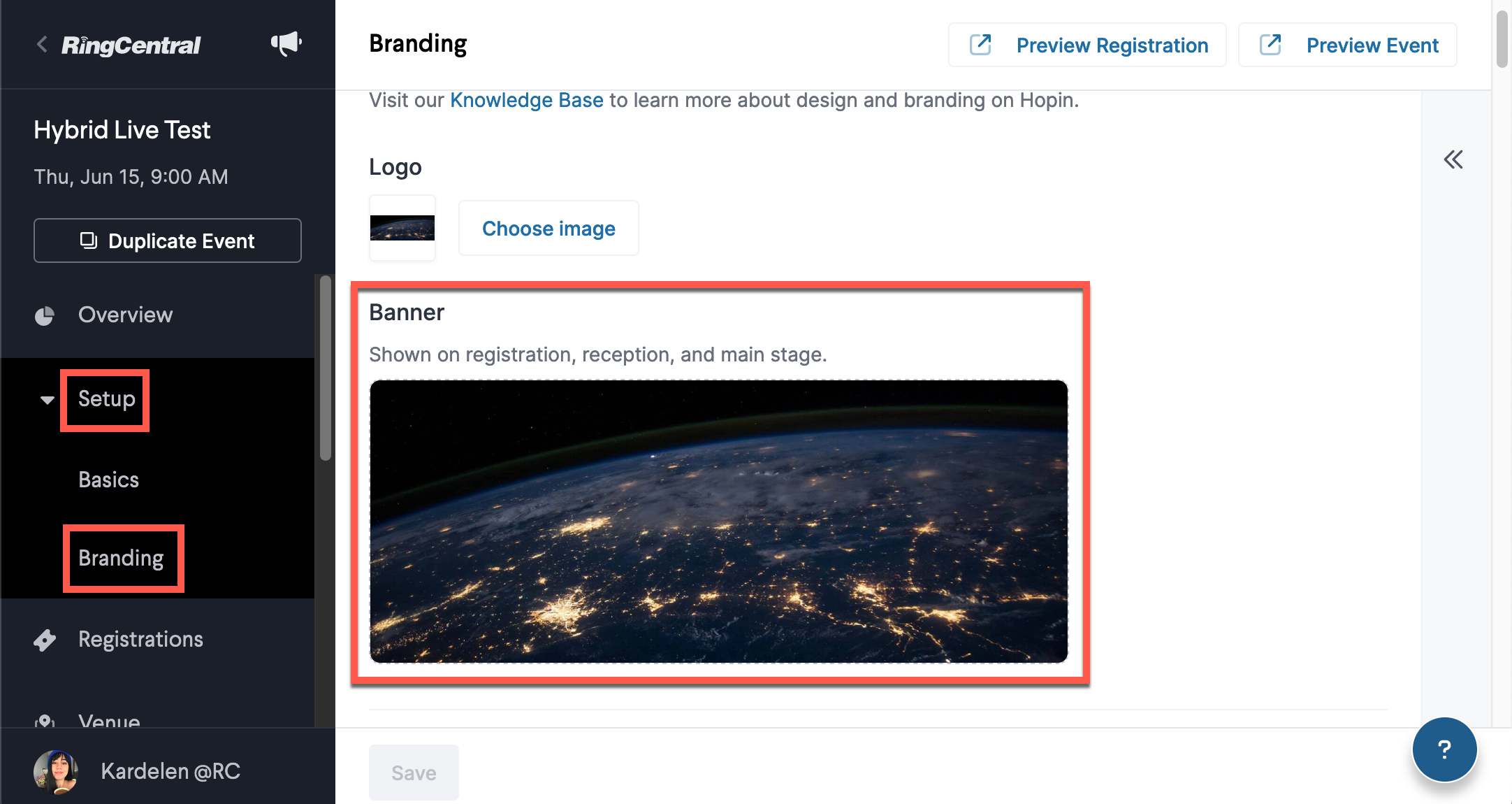 Under the event banner section, click on the default image to choose a file or drag the file into the box to upload it. Don't forget to hit Save!