If you wrongly input your password more than 5 times, your account will be locked and RingCentral will send you an email with instructions to unlock it.
You may be presented with the below message when trying to login after you make a mistake with password as well as when your account becomes locked after 5 wrong attempts.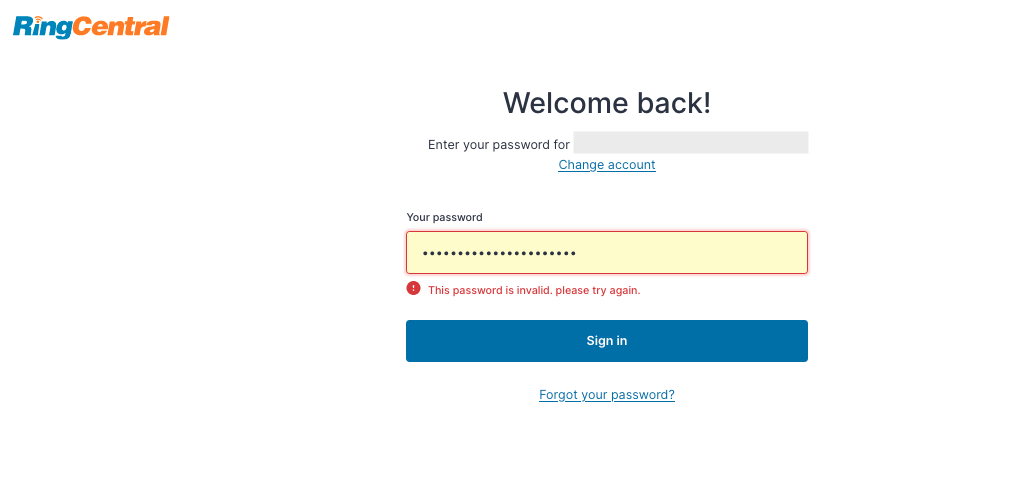 After 5 wrong attempts the notification email with unlock instructions is sent out automatically. Check your inbox for the email, if you don't see a new email please wait a few minutes and also check your junk/spam folder just in case. The email should look like below.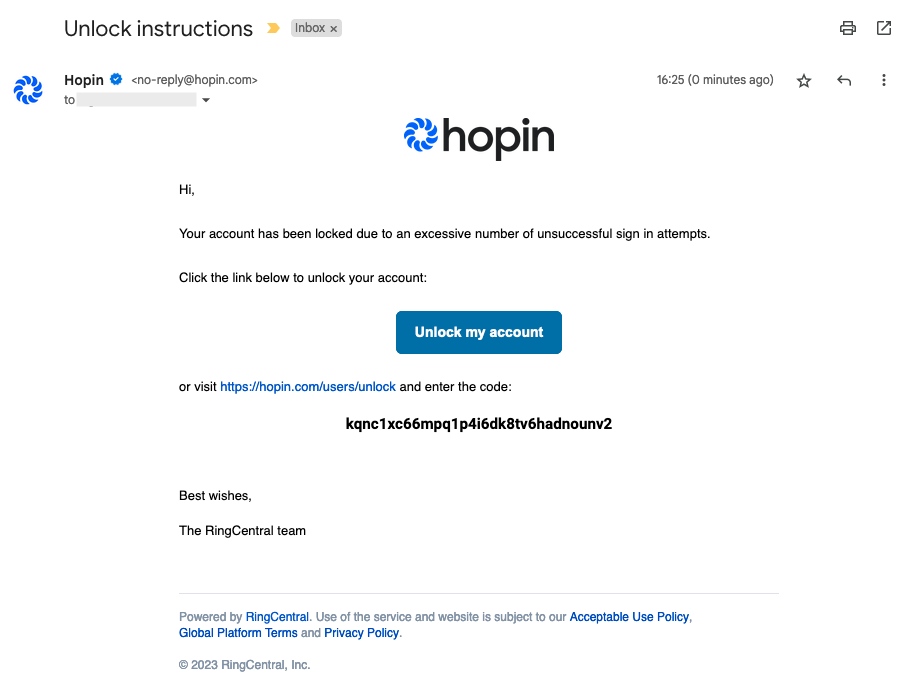 Then click Unlock my account and you will be redirected to a page where your account will be automatically unlocked and you will be able to sign in again. In case you need to reset your password, you can do that here: https://hopin.com/users/password/new. 
Alternatively, you can visit https://hopin.com/users/unlock and enter your code manually:

Note: In case you receive multiple RingCentral unlock emails, only open and use the last one you received.