There are 9 automated event emails that can be sent out to the attendees. Customizing these emails is possible for our Advanced plans only. 
Note: On Free and Starter plans, these emails will be sent automatically and cannot be edited. 
The emails can be found in the Event Dashboard > Marketing > Customize Emails tab in your event dashboard. They are active by default. If you are using the Mailchimp integration or another third party solution to send emails, you can click Disable all emails to stop emails from being sent. Emails can be also disabled individually. 
You can also hover over the email you would like to work on to see the options to perform further tasks, such as:
Edit the email template to suit your needs
Resume/Disable emails
Reset the email template to default (if it has been edited)
Preview the email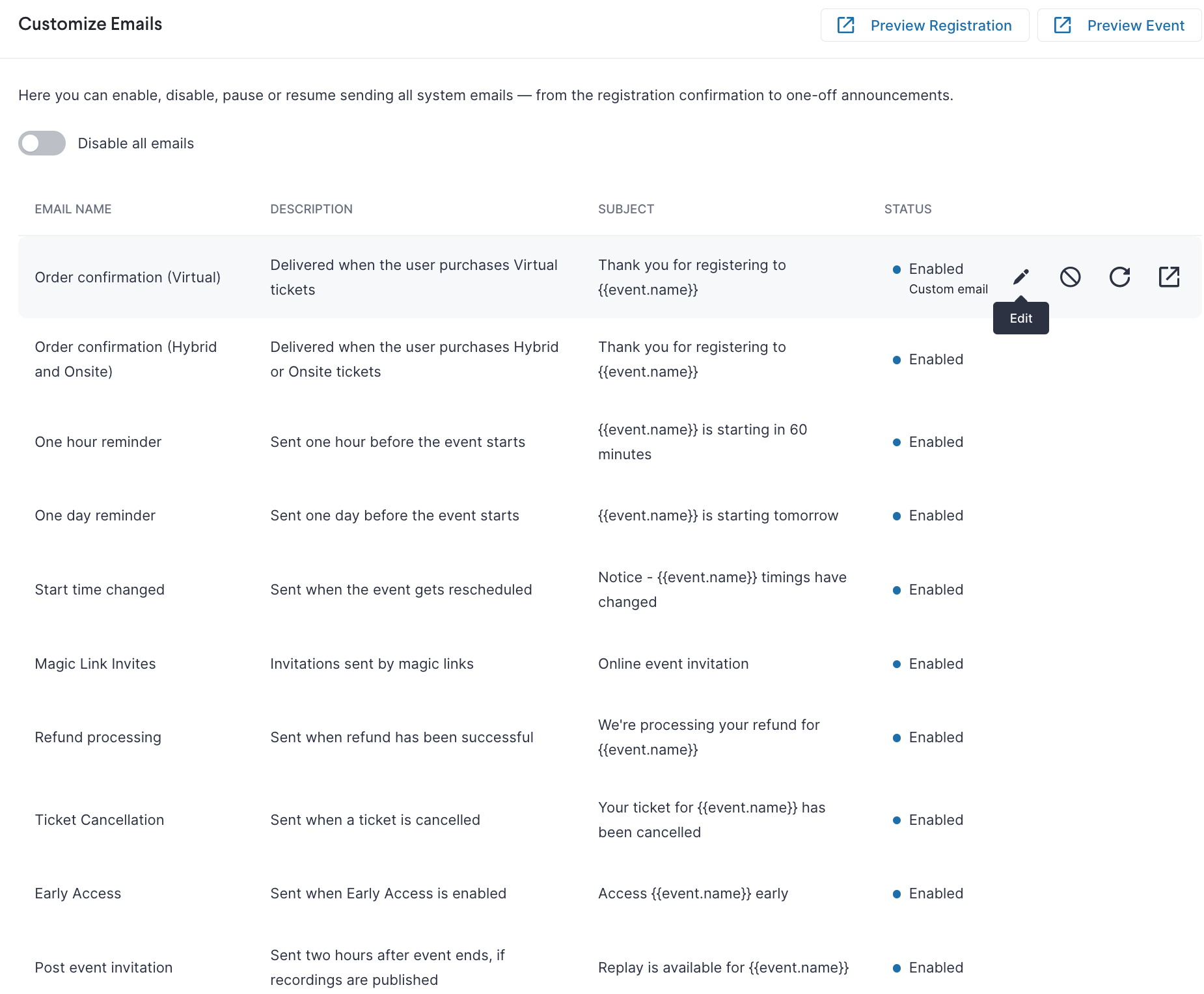 Status for the emails are:
Disabled (email is stopped and won't be sent out to attendees)
Enabled (the default email will be sent out to attendees)
Enabled - Unsaved changes (the template is in draft mode and the changes in the email are not live yet)
Enabled - Custom email (a customized email will be sent out to users)
Learn more about customizing emails with our article on Customizing Automated Emails to Attendees.
Below is an overview of the default emails, what they are for, and how some of them look when received by attendees after purchasing tickets for your event.


1. Order confirmation: Delivered when the user purchases a ticket. 
Note: there are two different emails: for virtual and for hybrid tickets. An email for hybrid tickets will also contain a QR code.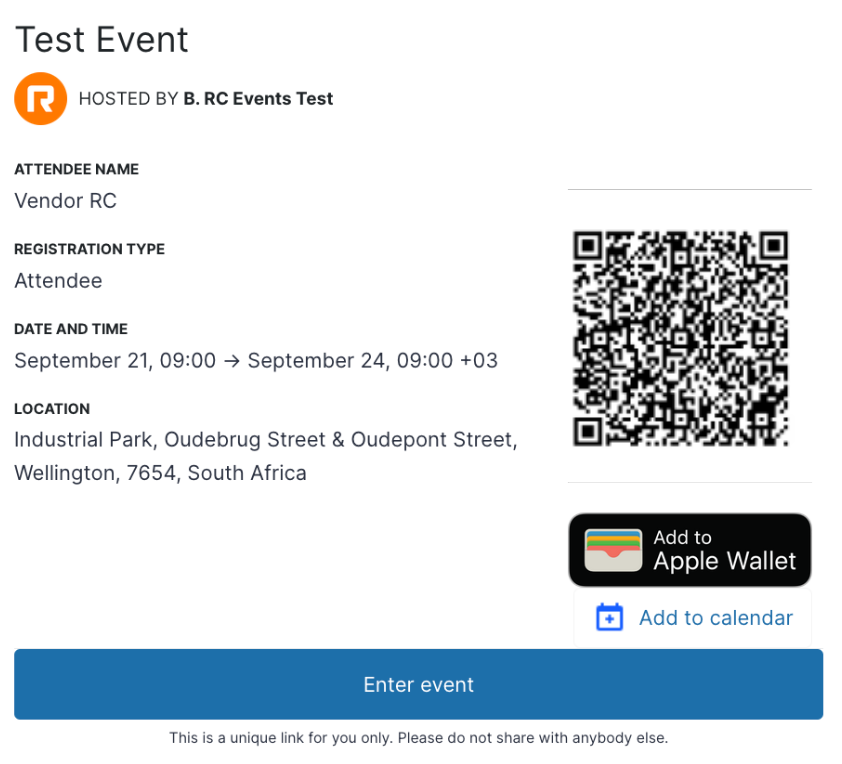 2. One-hour reminder: Delivered 60 minutes before the event starts.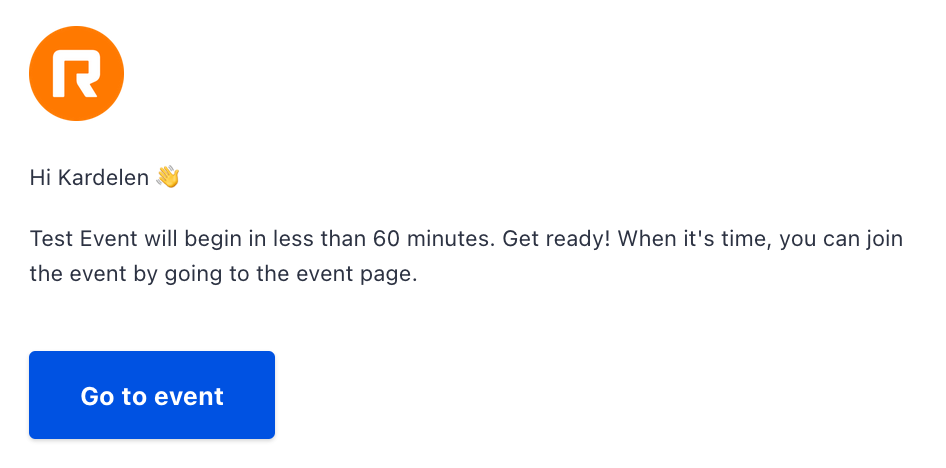 3. One-day reminder: Delivered 24 hours before the event starts.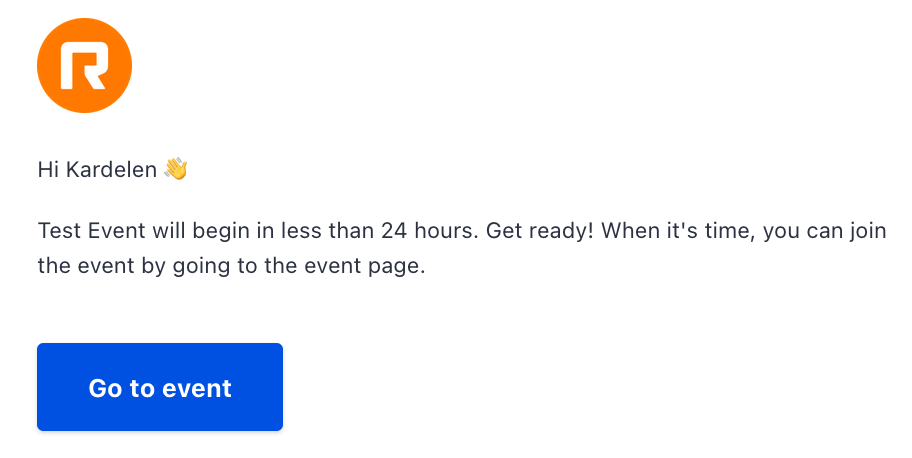 4. Magic Link Invitations: Invitations sent by Magic Link (available on Advanced plans).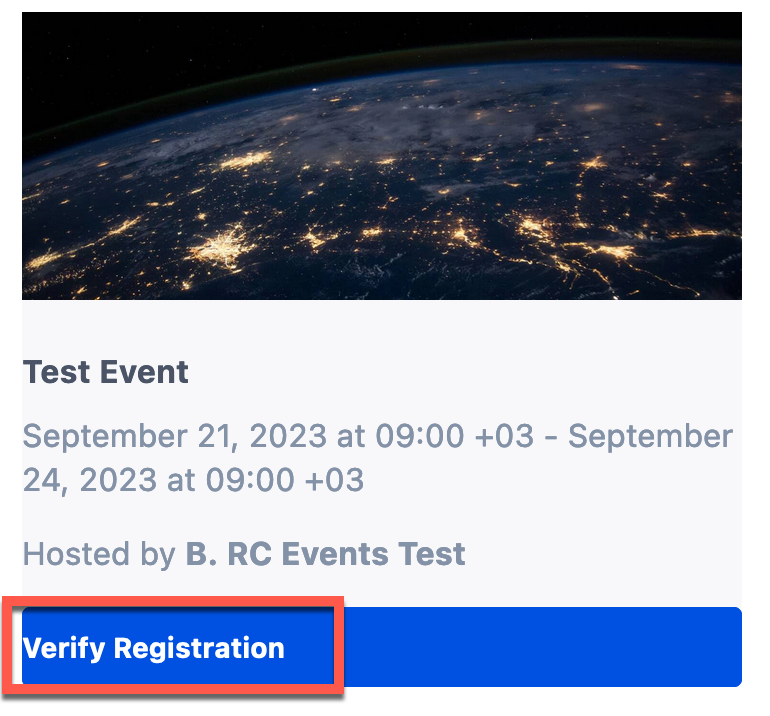 If the invitee already has a RingCentral Events account associated with their email address, the email will say Login & Join Event. If the invitee does not already have a RingCentral Events account, the email will say Verify Registration and clicking on it will create an account for them. See more details in our guide How to create and use Magic Links.
5. Start time changed: Delivered to registrants when the event start time is updated in the Basics page of the Event Dashboard.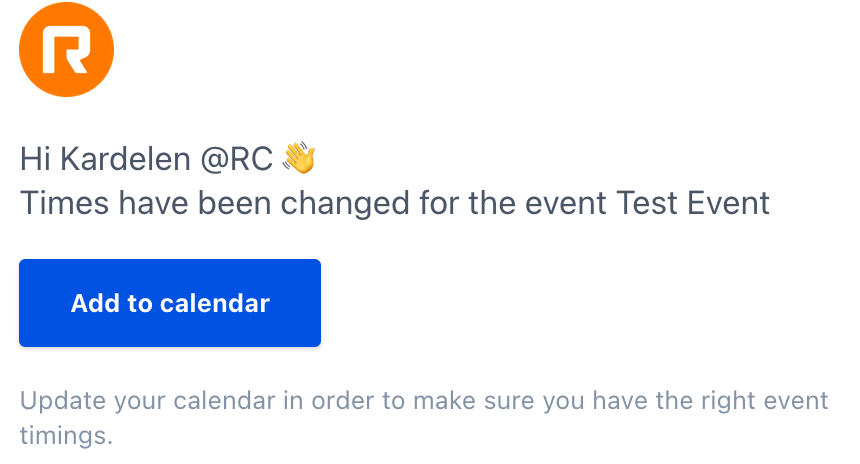 6. Refund processed: Triggered when refunding a ticket. See our guide How to remove and refund attendees for more details.
7. Ticket cancelled: Triggered when a registrant has been blocked by the event organizer. See our guide How to remove and refund attendees for more details.

8. Early Access: If you have enabled Early Access, attendees will be notified when the doors have opened and they can book seats, set their agenda, and schedule meetings.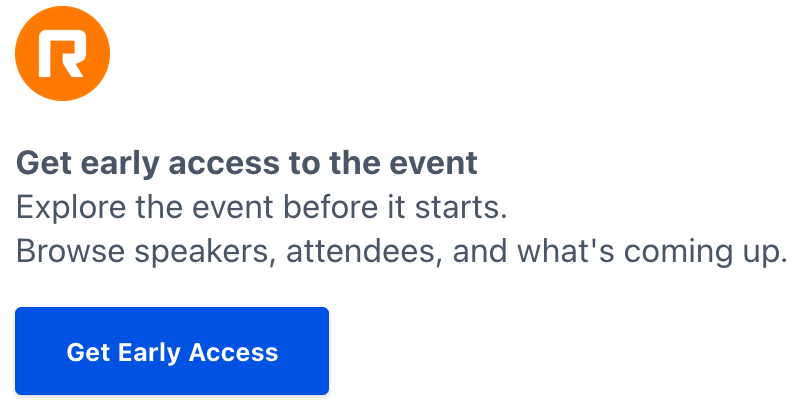 9. Post-event invitation: If you have enabled post-event Replay, attendees will be sent a post-event invitation two hours have the event ends