For a more customized event, you can replace the RingCentral Events logo at the top left-hand corner of the platform with your own logo.
All images must be under 2MB in size and we recommend a 1:1 aspect ratio for your dimensions, such as 100 x 100px. You can see our guide Image sizes, dimensions, and specs for more details.
In your event's dashboard, go to Setup > Branding. Under Event Logo, select Choose image. Select the image you would like to use and click Save at the bottom of the page.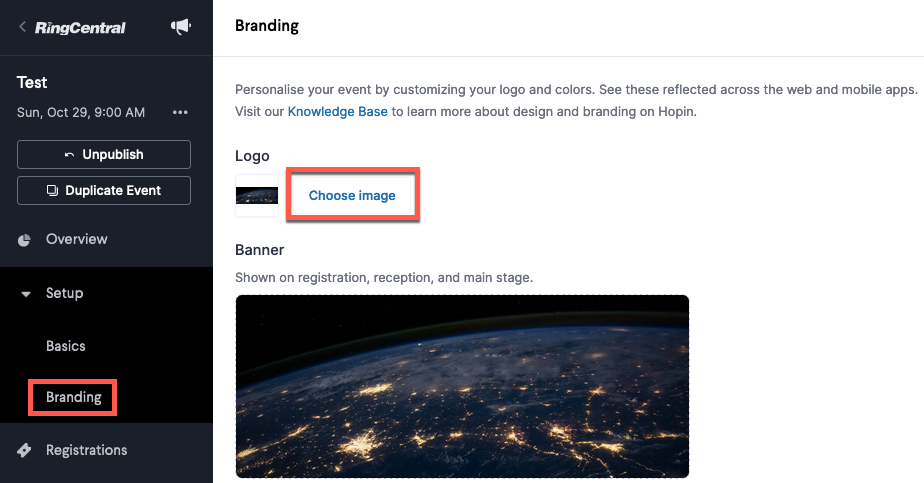 Once you have saved the page, click Preview event to be able to see your new logo in place. If you are already viewing your event, make sure you refresh the page to be able to see the changes.