While creating your event, you as the organizer may want to see what it looks like before the scheduled time.
To do that, go into your event dashboard and click on the Preview Registration button to preview your registration page or the Preview Event button to preview the main event.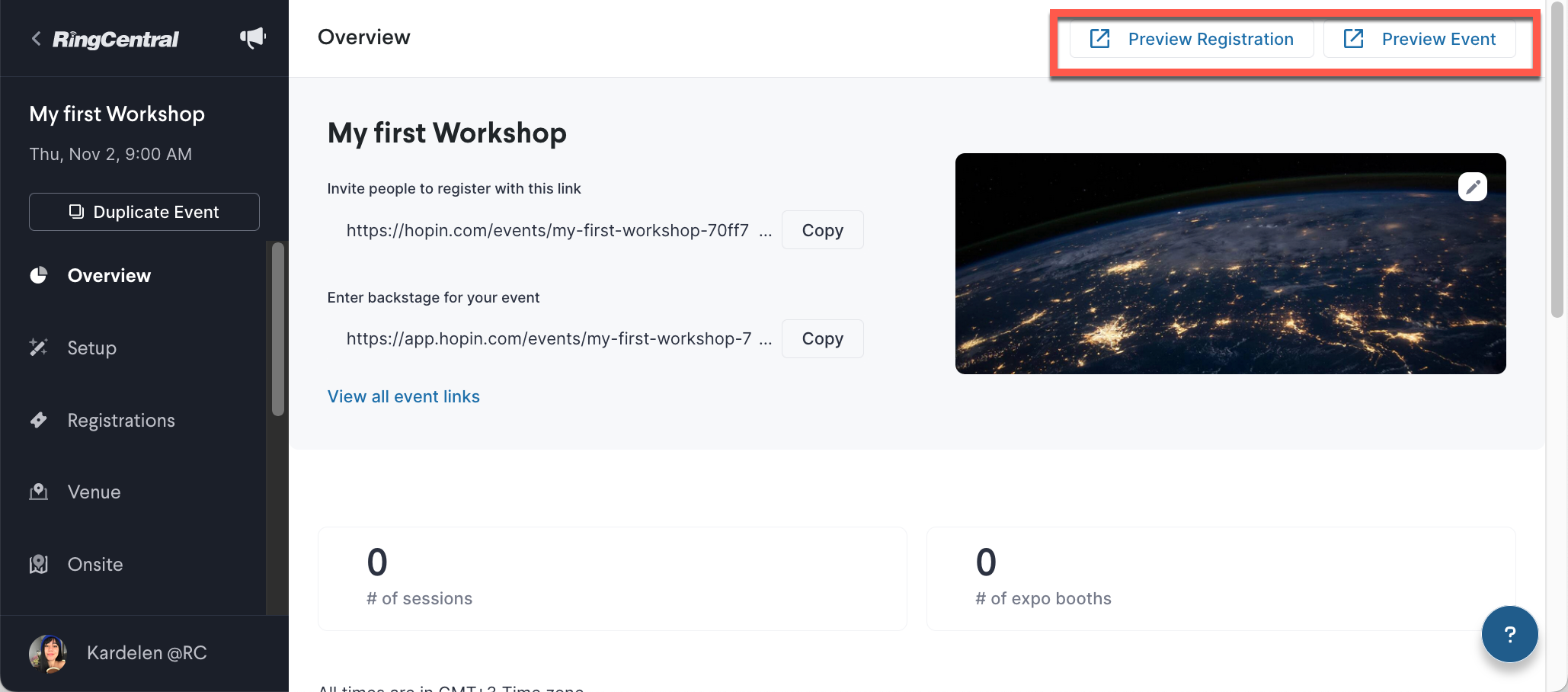 Clicking the Preview Event button takes you to the waiting room of the event first. This is the reception page your attendees will see before the event begins. Here, attendees can use the chat area, engage in polls if there are any available, and access the people tab where they can schedule 1:1 meetings with other attendees.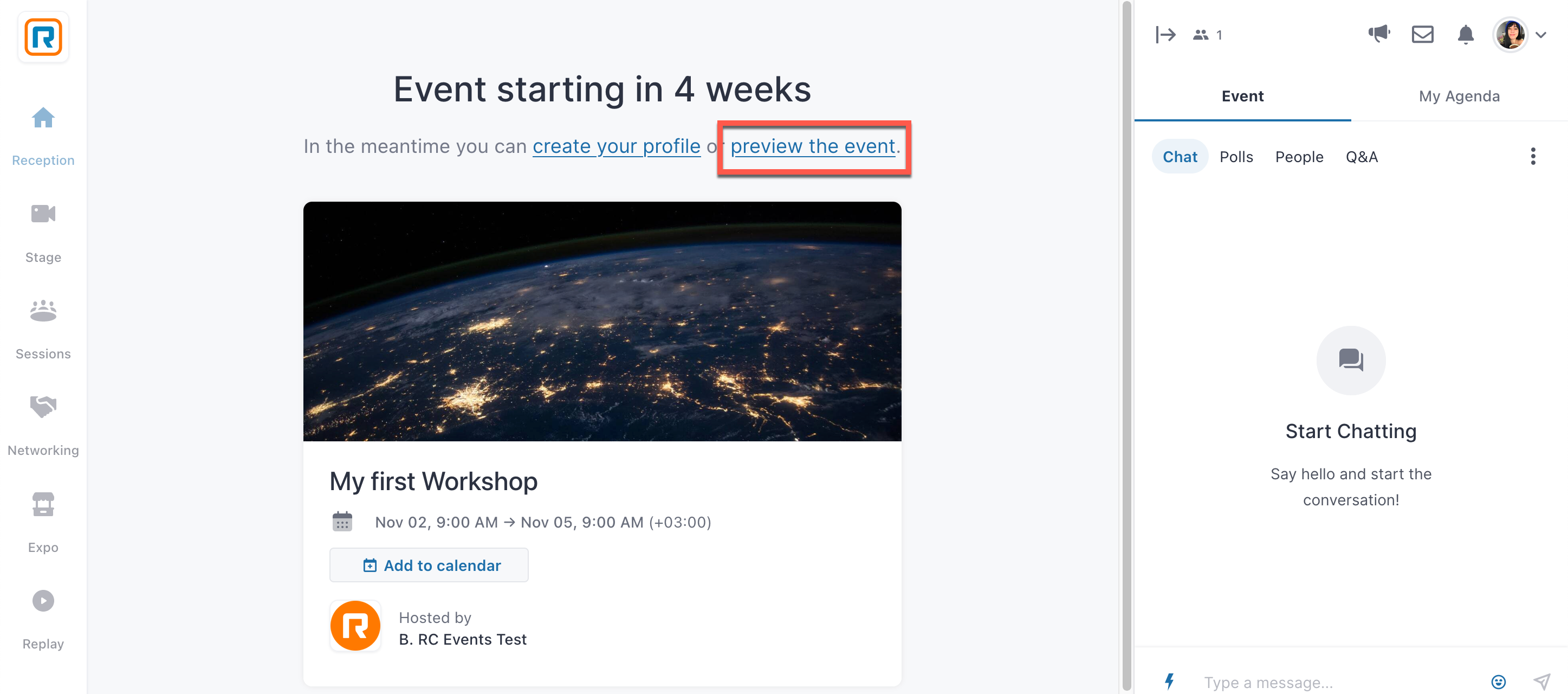 Note: Attendees will not see the event preview button on the Reception page as shown above. Only organizers have access to this to be able to preview all event areas. 
In the online event venue, organizers are also able to disable chat, polls or Q&A, clear chat, post an announcement, as well as publish or schedule polls. 
Once the event has started, clicking the Preview Event button will bring organizers directly to the online event venue as the waiting room will be already disabled. 
Once you actually get into the event preview, a head banner stating that you're in a test run will appear. Event organizers will be able to see all sessions before their start time. The always-open sessions will appear as expected. The scheduled sessions which are also added to the Event Schedule, will be marked as Test Run.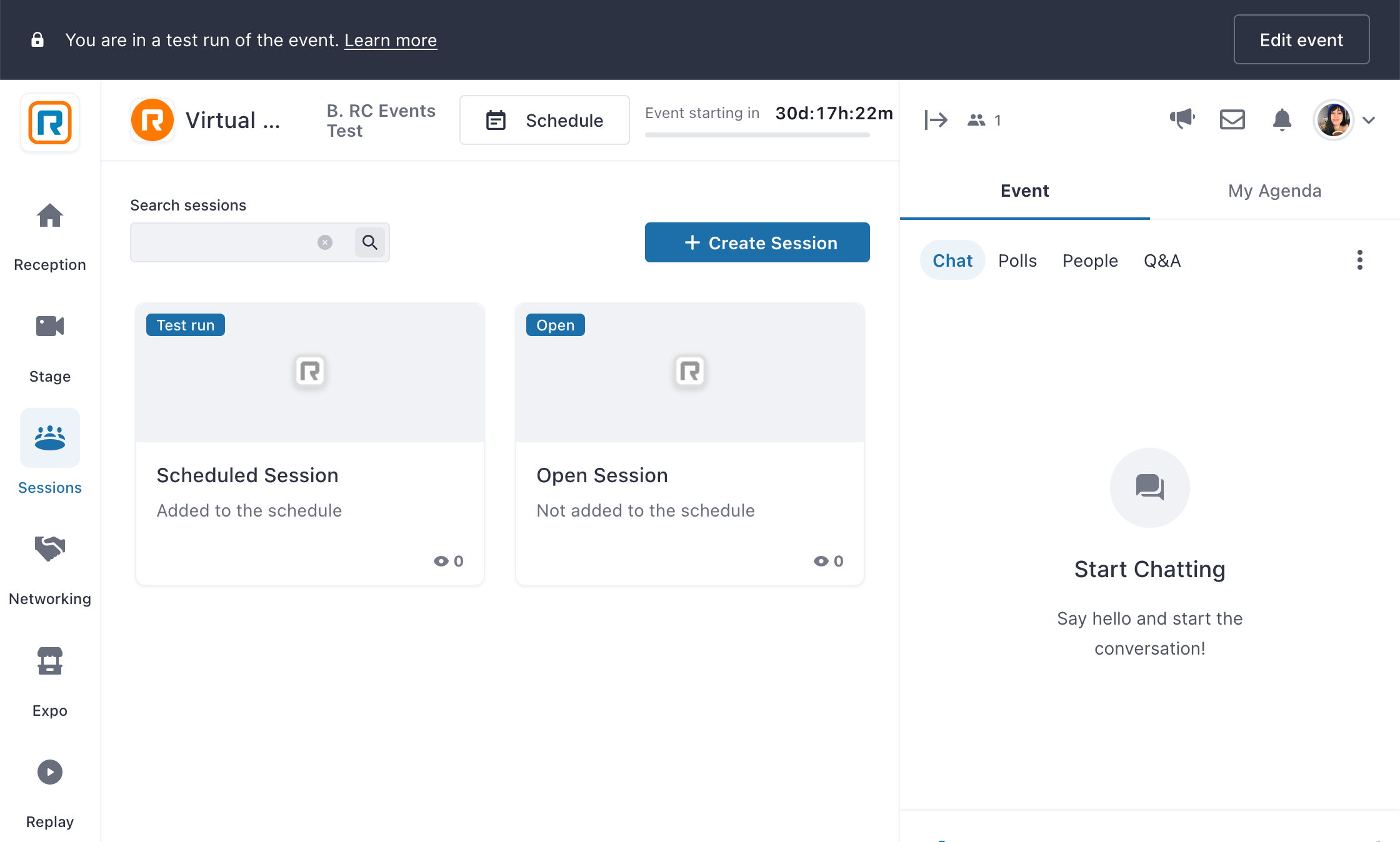 Previewing the event creates an Organizer Pass that allows the organizers to join an event without needing to buy a ticket.
Note
: It is highly recommended that event organizers access the event by previewing it from the Event Dashboard as described in this guide. 
If you later access an event via a Magic Link, a new registration will be created while the Organizer Pass and all related data will be overwritten and thus deleted. The deleted data will include any created polls, Q&As, messages in the chat or to attendees, and scheduled meetings