You may want to delete your Hopin event for a number of reasons. Whether it was a test event that you don't need anymore, or you had to cancel your main event, here is how to delete an event on Hopin. 
Deleting an event with registrants
Important: You cannot delete an event with registered attendees.

If you have any registered attendees, then you will only see the Duplicate Event option when trying to delete your event. 

If attendees paid for their event tickets, removing them will mean issuing a refund. In other words, if they had paid for your event, it is not possible to delete the event without refunding attendees.
By default, when refunding and removing a registrant, they will receive email notifications. These can be customized or disabled on our Advanced plans. See our guide Customizing Automated Emails to Attendees for instructions.
If you would like to proceed with deleting your event, you will have to manually remove registrants from the Event Dashboard > People > Registrants page. Only then will you be able to delete your event. Click the edit button next to those that you need to remove.
On the modal that pops up, click the Refund ticket button.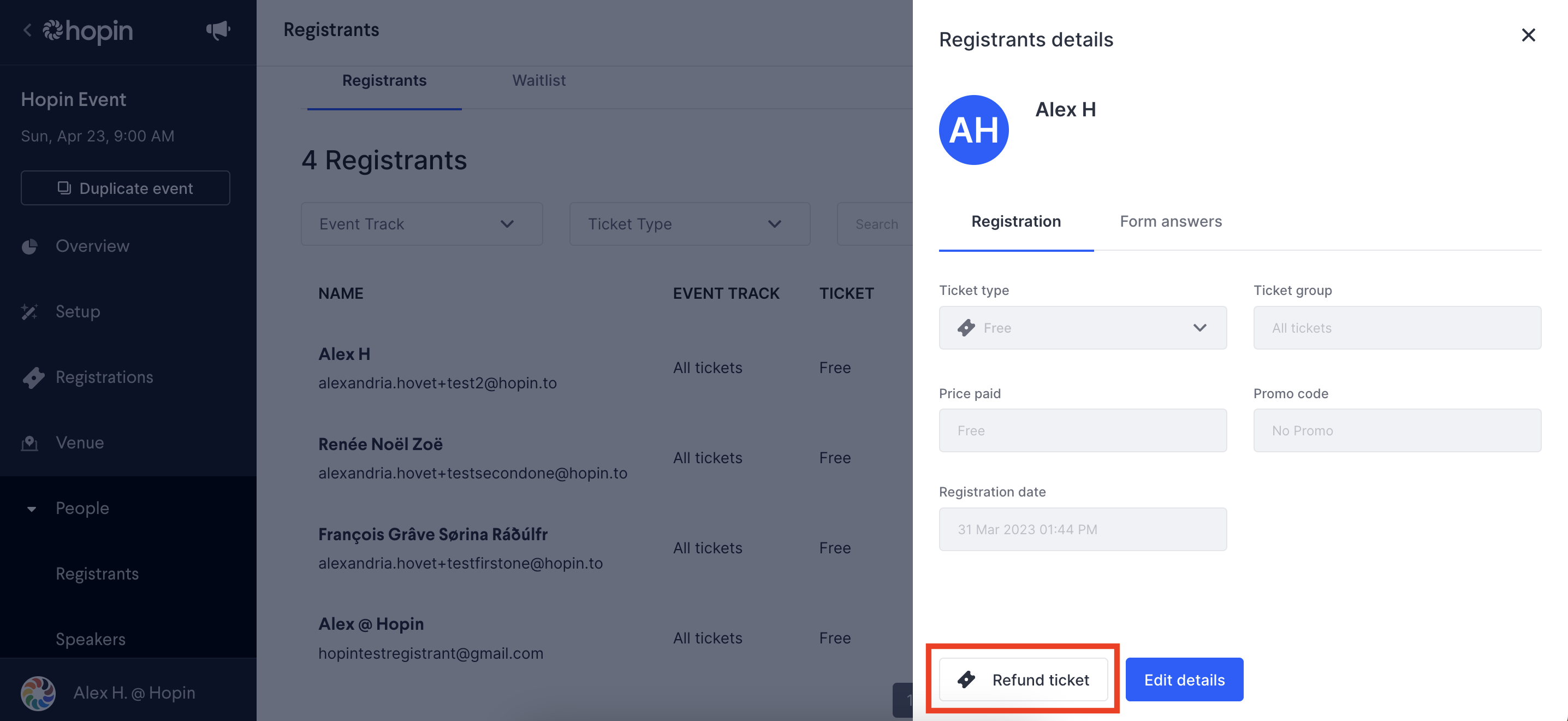 Back in the Registrants page, you will then need to click the ••• three dots and also click Block. This is what will remove them from the event.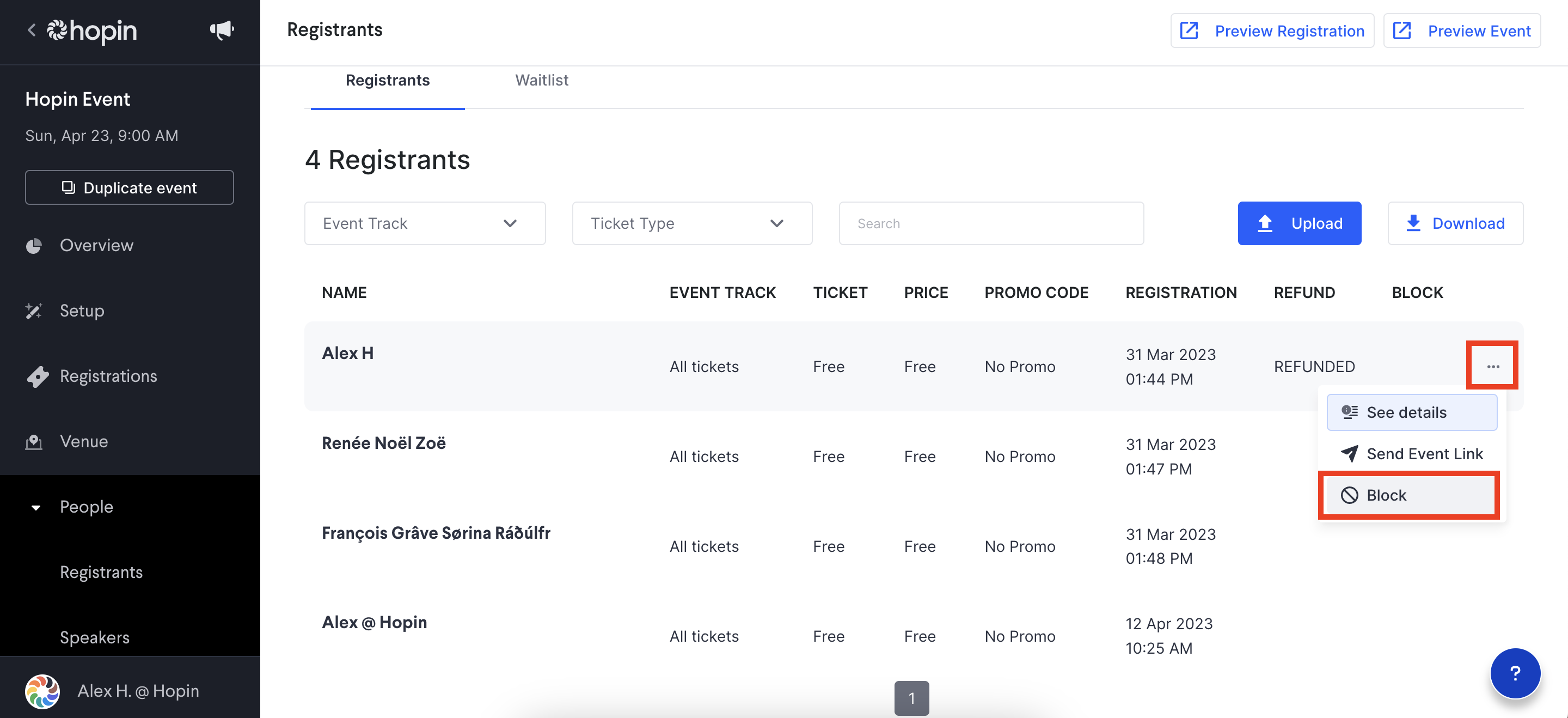 Note: you will have to do this for each attendee individually. There is no current way to automate this process or remove registrants in bulk.
See our guide How to remove and refund attendees for additional information.
Now that you've removed all registrants from your event, you can proceed in deleting it.
Deleting an event
There are two ways you can delete your event.
The first way is by going to your Organizer Profile > Home page. Here, find the event that you would like to delete and click the ••• three dots. Select Delete from the menu that appears.
Alternatively, from within your Event Dashboard, click on the ••• three dots next to your event name in the top left-hand corner. Click on Delete Event.

 A pop-up will ask you to confirm that you would like to delete your event. Click OK and the event will be deleted.