This feature is only available by request to Agencies. Once the option has been added to your plan can you use it. For more details, contact your Customer Success team or get in touch with our Sales team from our pricing page
here
. 
You will be able to find the Host information, including the name, description, website, email, and social links displayed in the Hosted by section of your event's Registration page.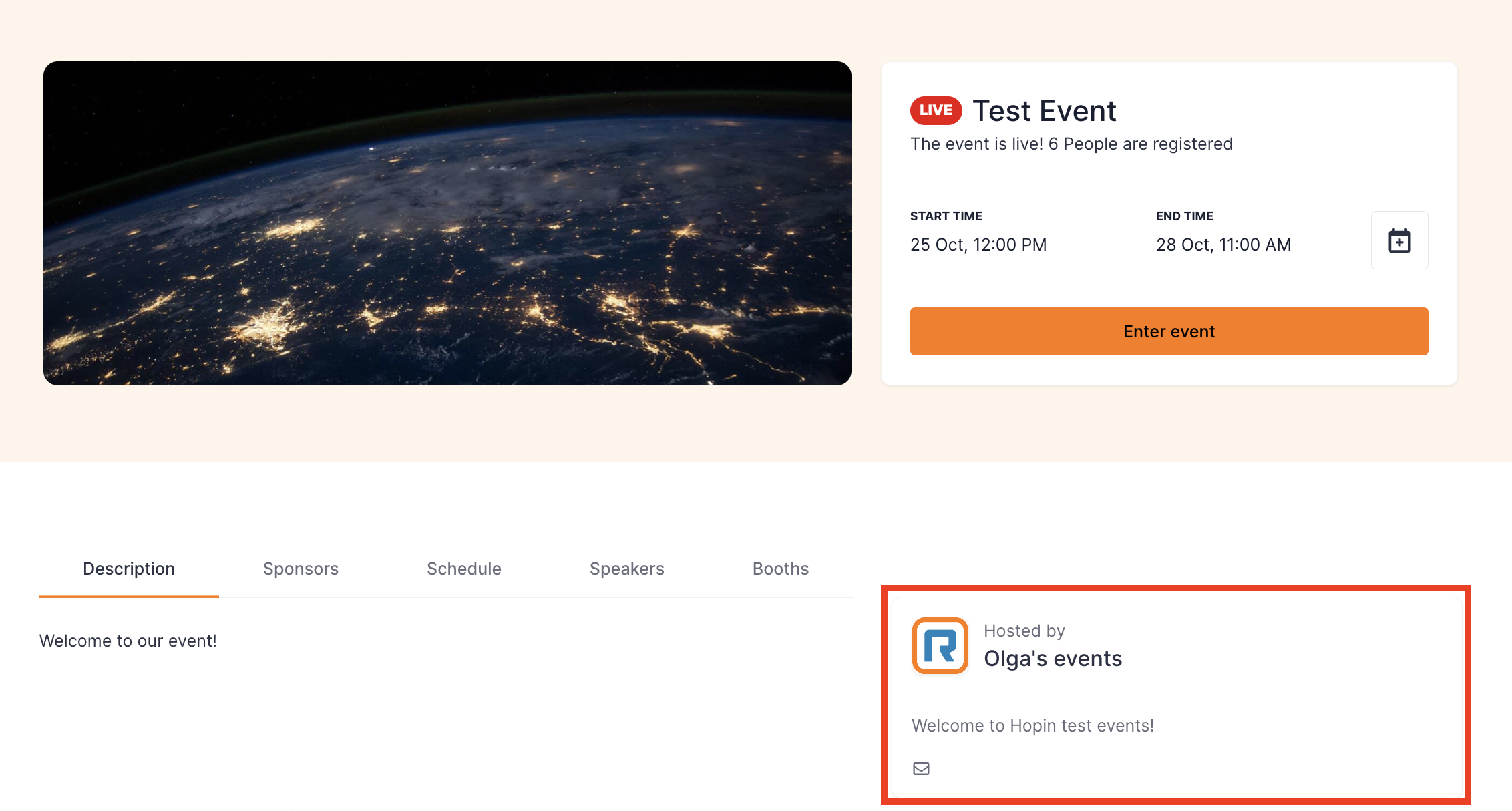 The default information displayed in the Hosted by section on the Registration page is pulled from the  organization profile details. However, at times, Organizers wish to be able to change the host information for each event without changing the organization profile; this is true for Agencies hosting events for different customers or big corporations with different branches or brands. 
To change the Host information displayed on your event's registration page, go to the Event Dashboard > More > Host information.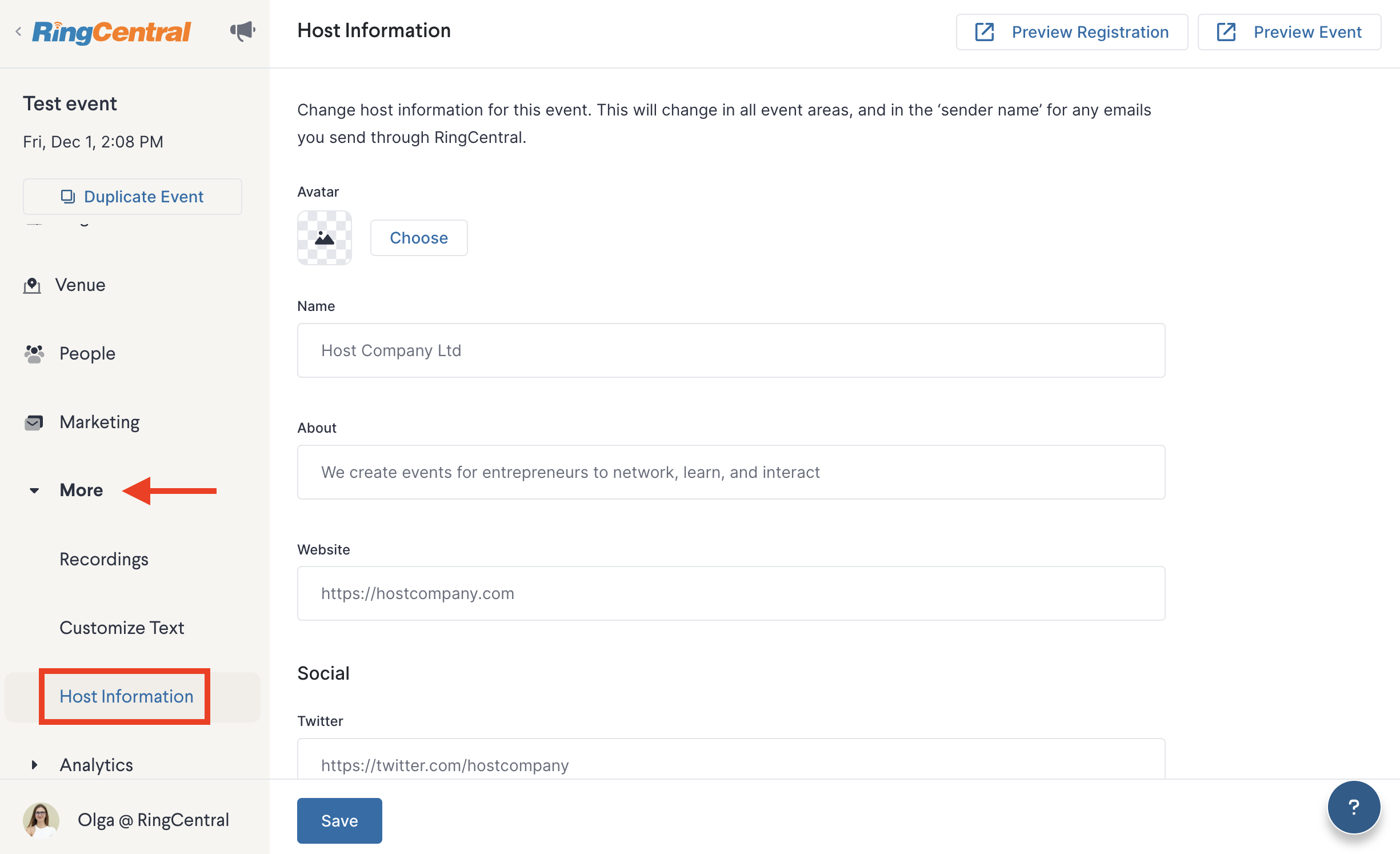 Fill in the details and click Save.
After changing the Host information, the registration page will be updated with the new details.
Note: When filling in the website and social media links, be sure to put in the URL with https:// to avoid errors.