StreamYard is a powerful streaming production tool available to use in your browser. Using the StreamYard studio, you will be able to quickly add graphics, banners, backgrounds, and overlays to your stage broadcasts.
In order to stream to custom RTMP sources, you will need to be subscribed to at least the Basic StreamYard plan. Pricing and more details about StreamYard can be found here.
Setting up the RTMP Stream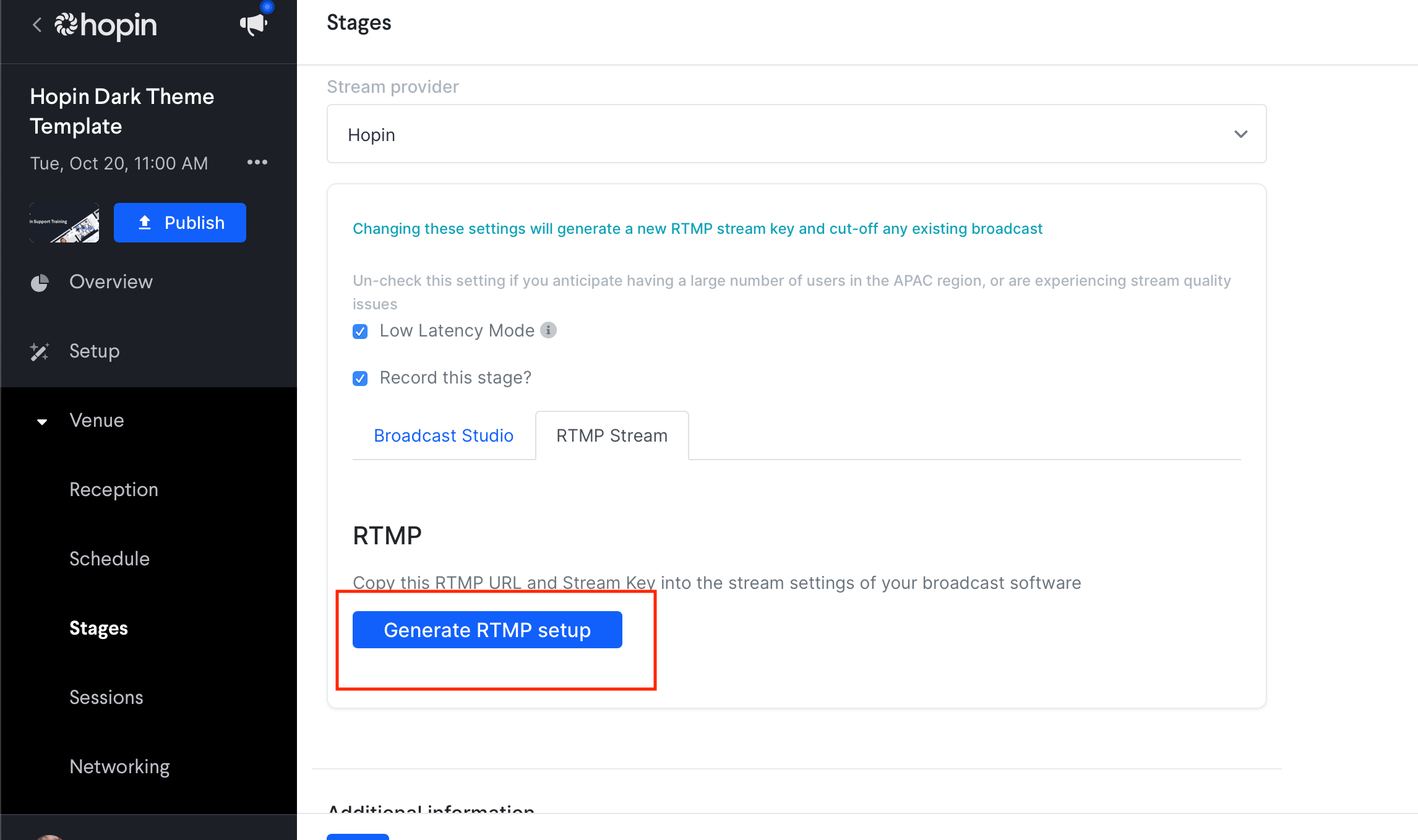 Open the Hopin event Dashboard
Navigate to Venue > Stage
Under Hopin Backstage powered by StreamYard, switch to the RTMP Stream tab
Click Generate RTMP setup (this will generate a unique stream key for your event)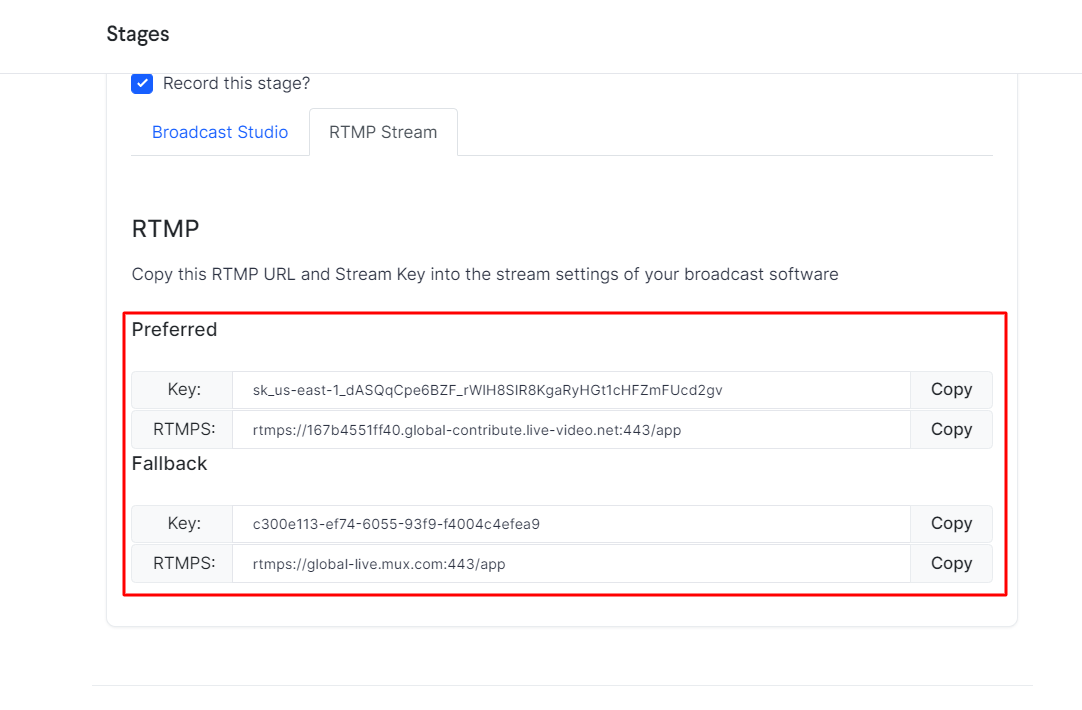 Note: The first and preferred is the main RTMP server in place. Should any issues arise when connected to the preferred server, we recommend switching to the fallback provider.
Copy Stream Key (unique key generated for every event) and RTMP URL (standard URL used to stream to Hopin, that is across all events)
Connecting the RTMP to StreamYard
Once you are logged in to your StreamYard account, you will need to click over to the destinations page and then Add a destination: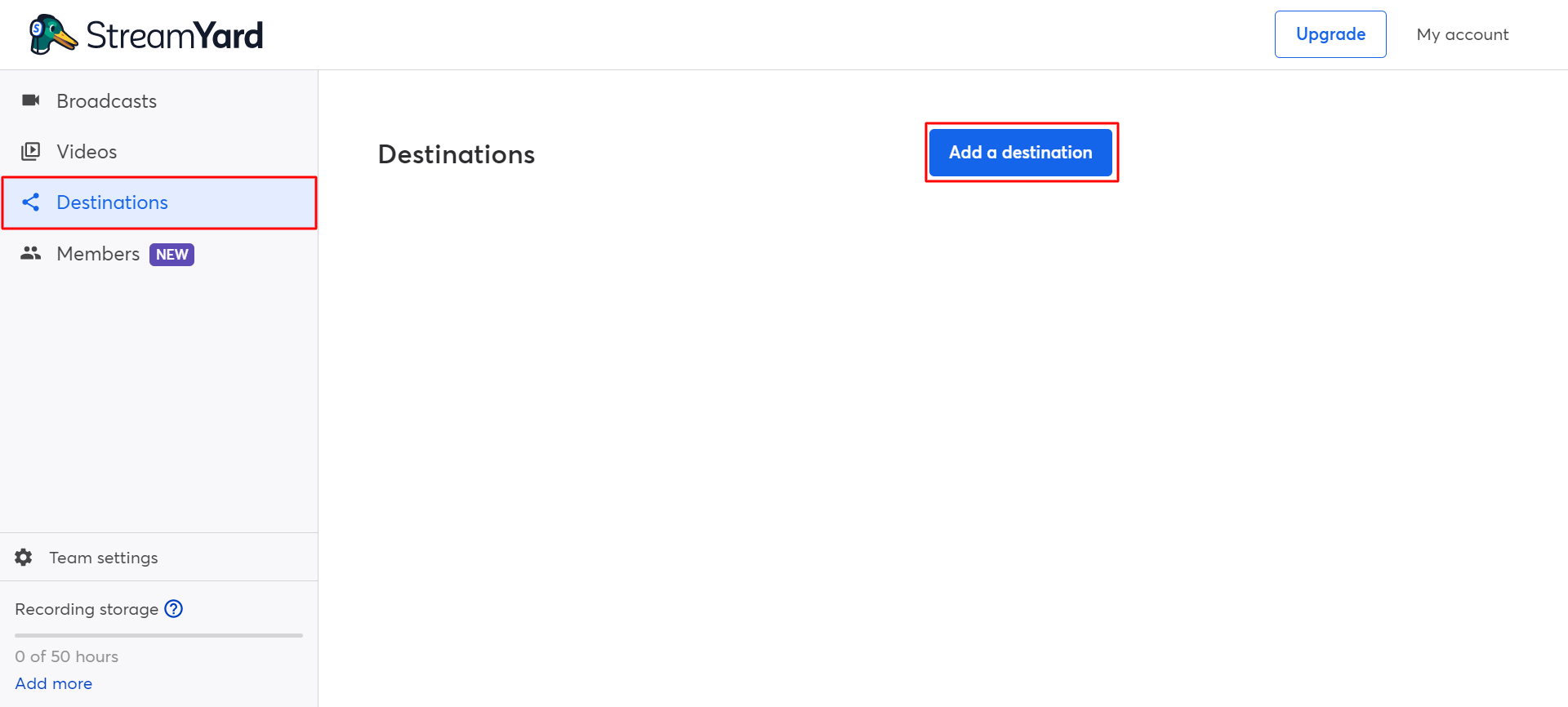 Clicking that button will open a pop up where you can choose your broadcast destination. As you can see, there are plenty of places you can stream to! To connect to the Hopin stage, select the Hopin button.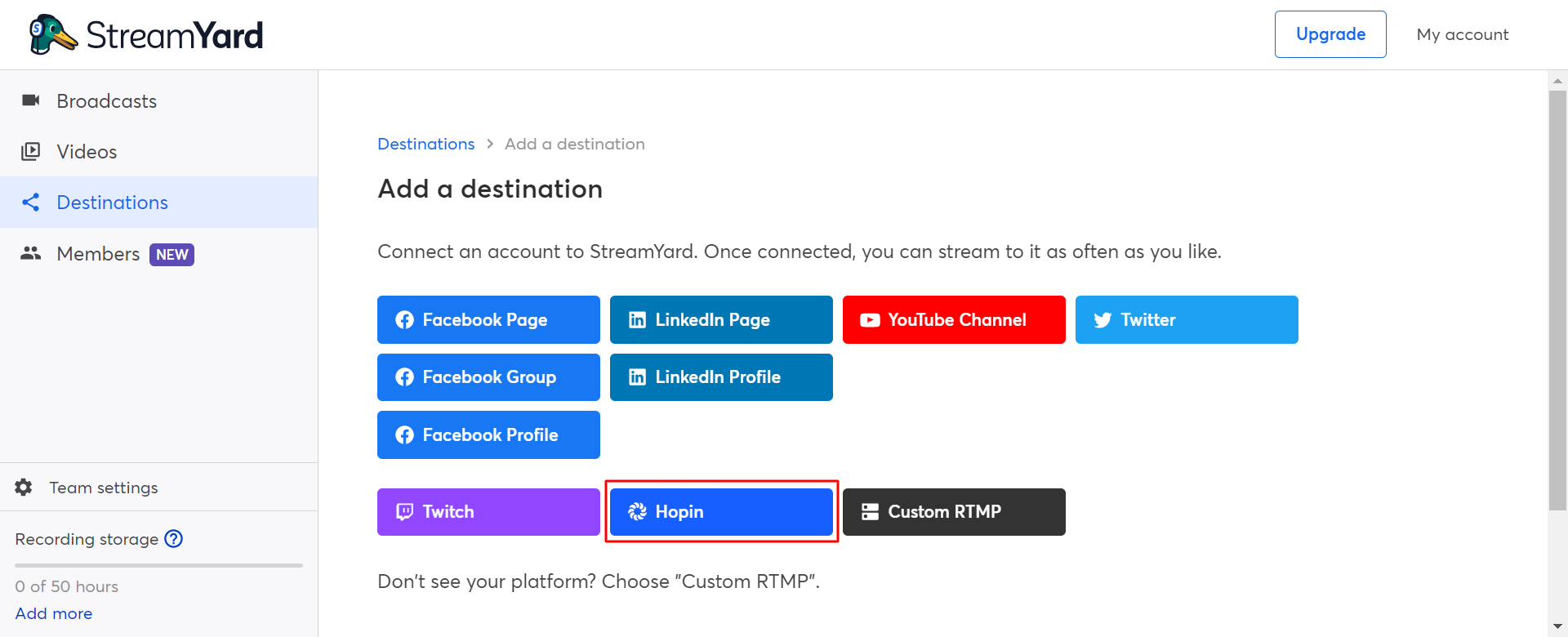 Inside of the relevant boxes, paste the RTMP server URL and Stream key specific to your event.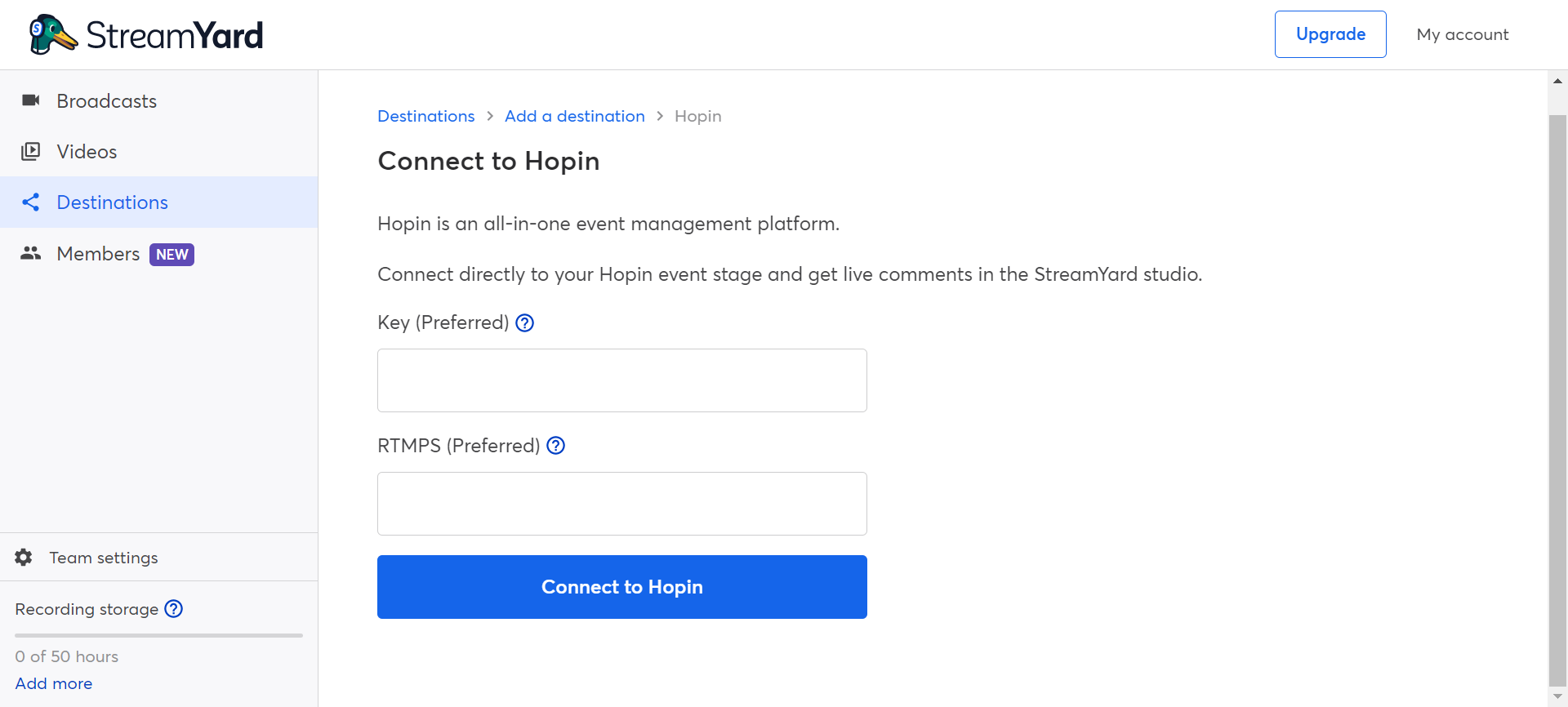 Now that we have added a destination, we can start our broadcast. To do this, click Create a broadcast and then select New broadcast from the drop down menu that appears.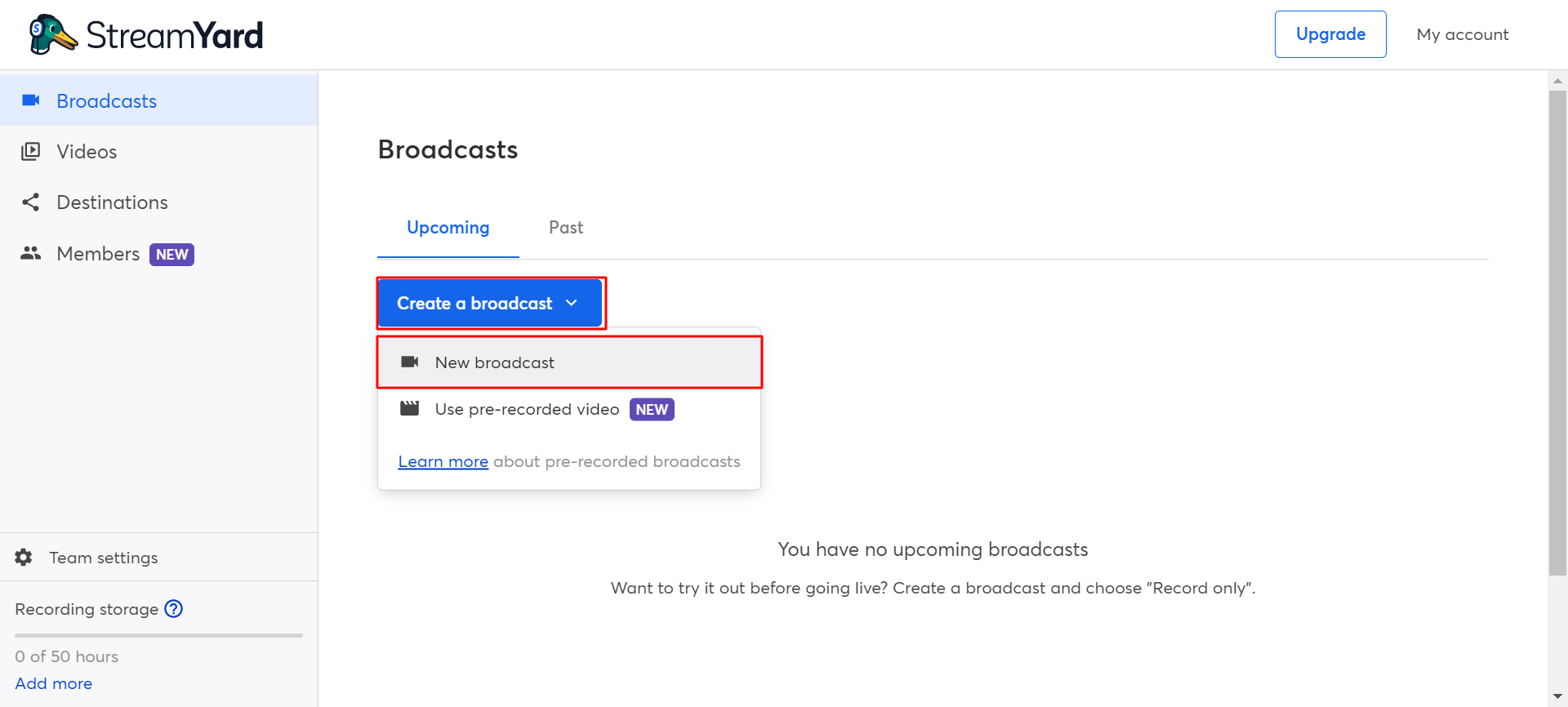 In the new pop-up you will see icons for the different Destinations you have set up. Click on each one, or hover over one, to see their name. Once you have found the destination that you would like to broadcast to, click Create broadcast.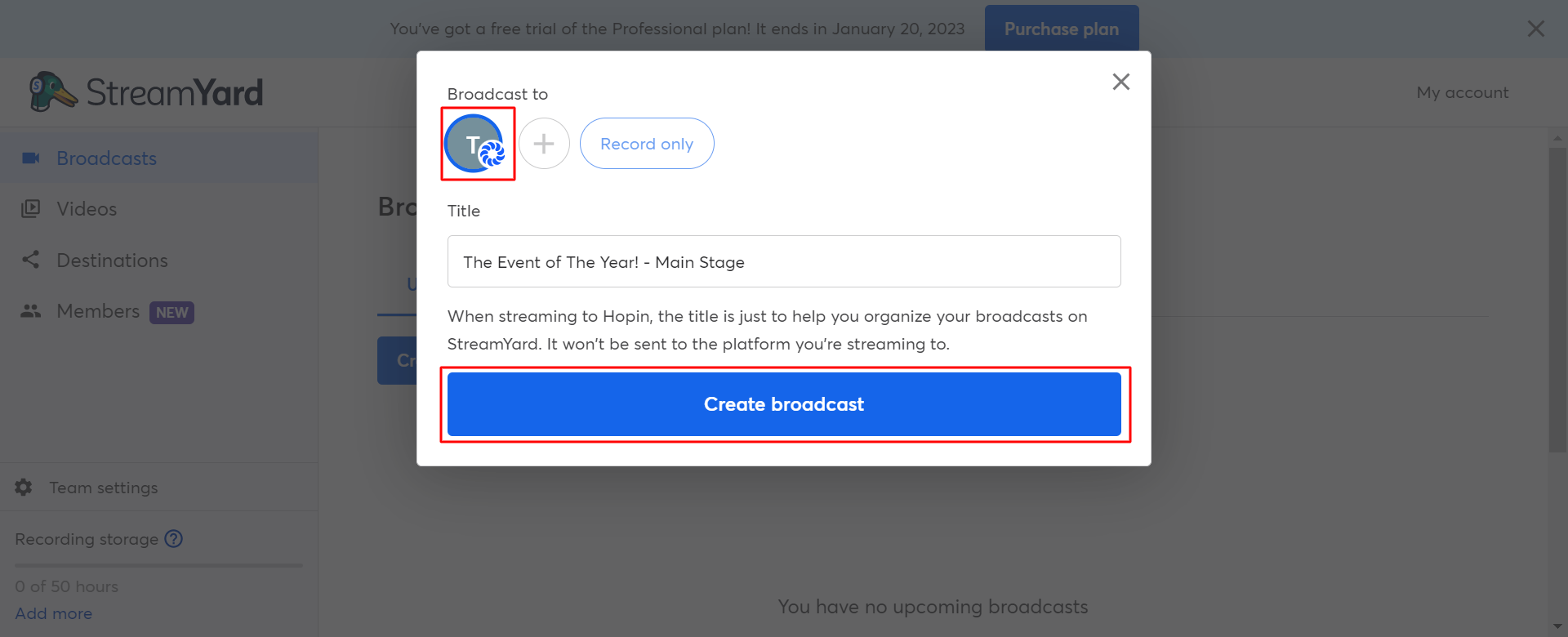 You will be prompted to share your audio/video devices, and then be taken into the StreamYard Studio. You can add overlays, backgrounds, logos, video files, and much more: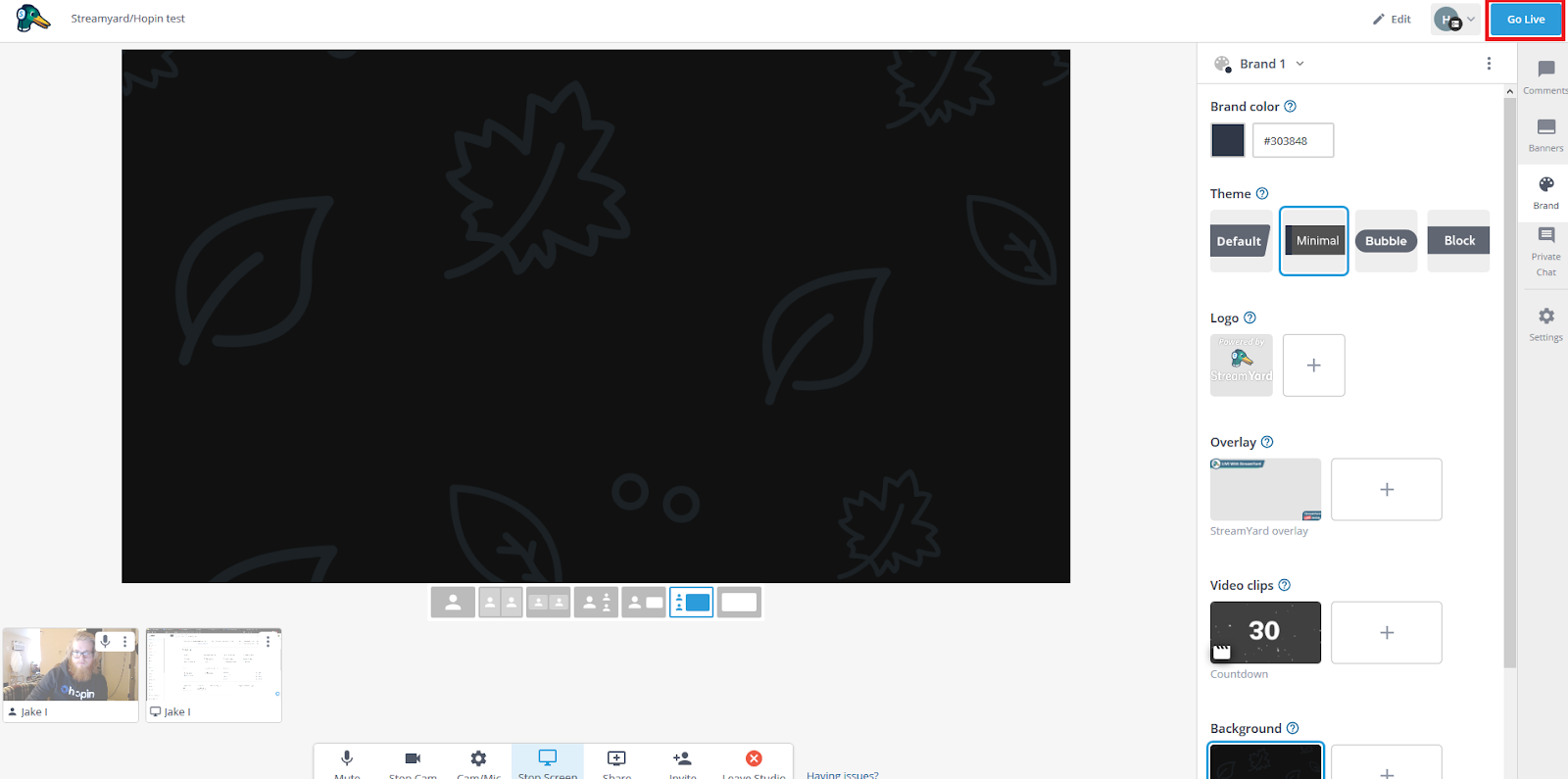 Once you have your broadcast set up and ready to go, click the blue Go Live button in the top-right corner, and your broadcast will be streamed to your stage!
Remember, there is roughly a 10-second delay between the source stream and the Hopin stage.
When you are ready to end the broadcast, click the end broadcast button, located where the go-live button was.

Clicking End Broadcast will not have a 10-second delay and will end the stream immediately, so please keep this in mind.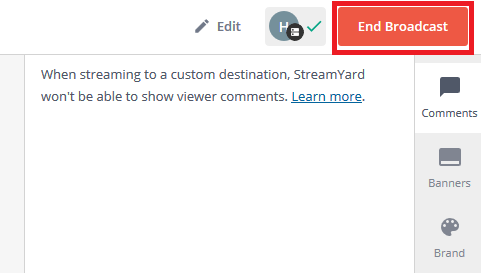 For help/advice on using this studio, check out StreamYard's FAQs and StreamYard Support.