Organizers can market and track their event through the event URL, social media, and the use of Google Analytics.
When changing the event URL, be sure to update your attendees about the change as the old event URL will produce an error. You can make use of the in-built email feature to send out the information.
Event URL
To create a custom URL for your event, go to your Event Dashboard > Setup > Basics > Advanced settings and find the Event URL box.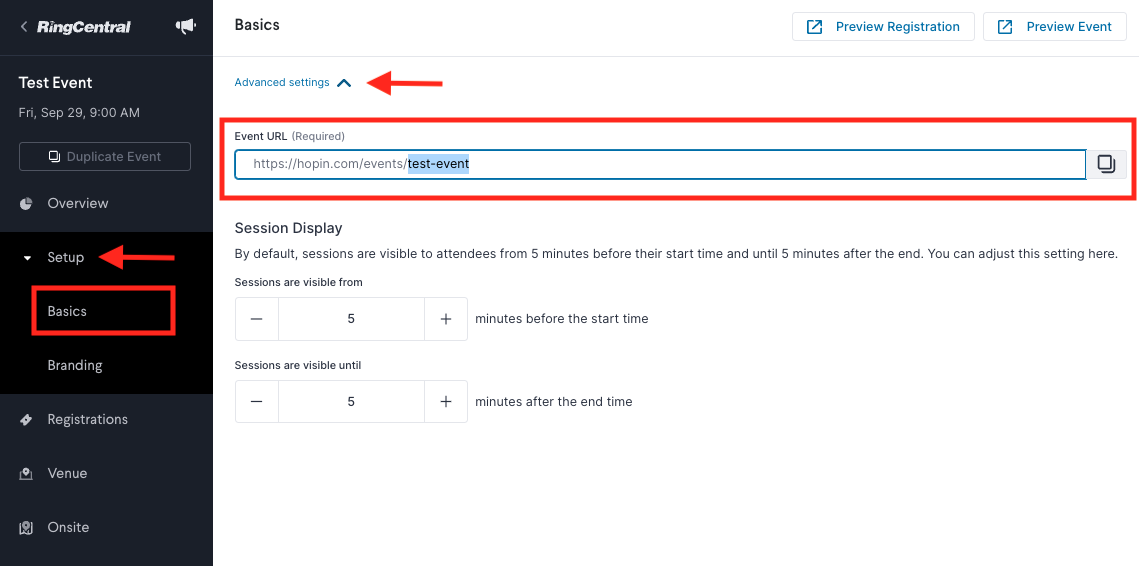 Change the URL to the desired one as long as it is unique and not in use by any other event, then hit Save for the changes to take effect.
Note: Most special characters cannot be used in your custom URL however you may use underscores "_" and dashes "-".
Sharing Snippet
The sharing snippet is a preview of your event page that is shown when it is shared on social media or viewed on a search engine. Instead of a simple link, users get additional information about the content behind the link.
For example:

To add a sharing snippet for your event, go to your Event Dashboard > Marketing > Sharing and Tracking and then add your text under the heading "Sharing Snippet."