Enabling the Attendee Session Creation feature allows your attendees to create, run and moderate their own Sessions during the event.
To set this up, go to the Event Dashboard > Venue > Venue Controls > Check Enable attendee session creation. Click Save.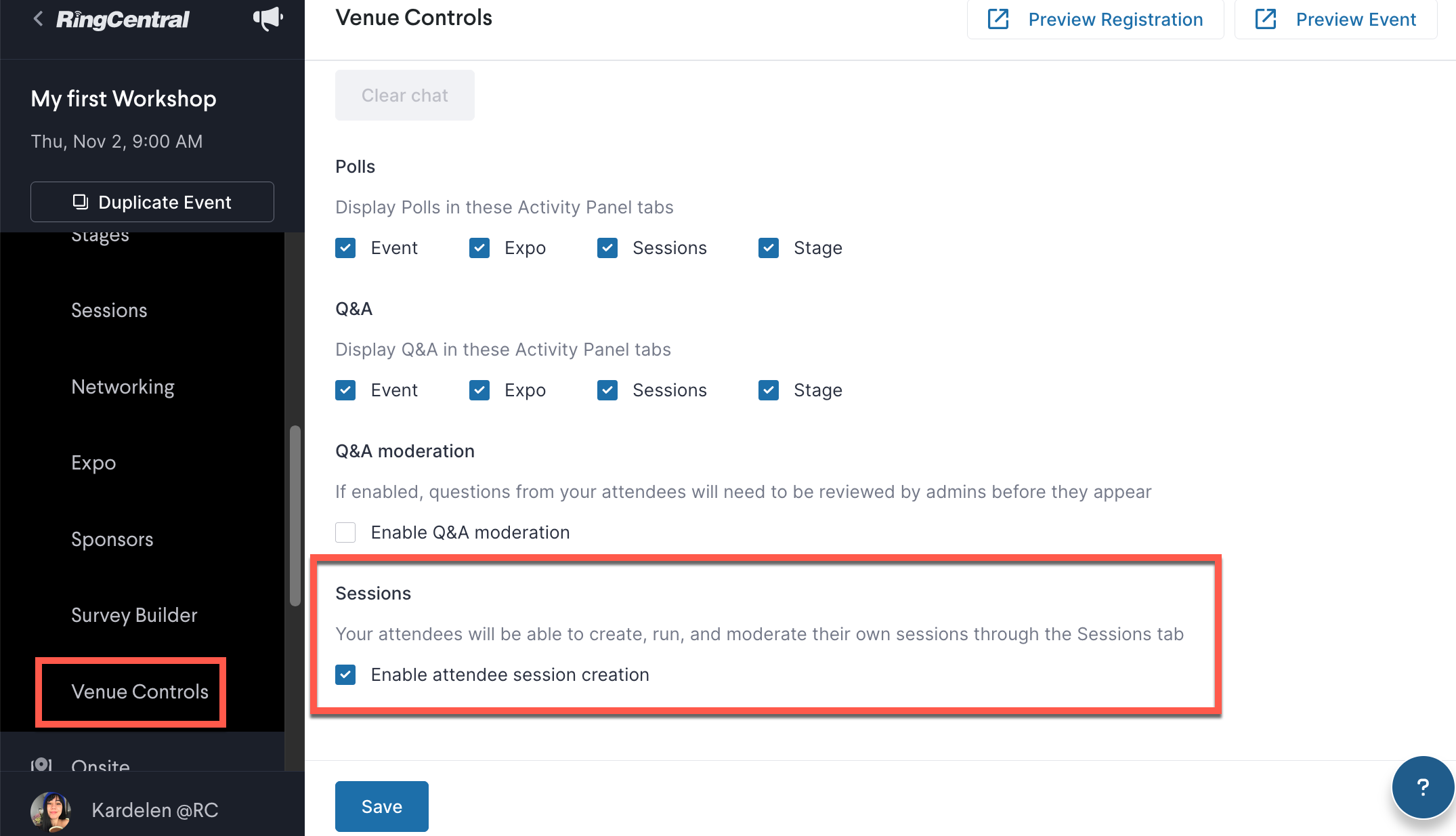 During the event, your attendees will see a create session button at the top right of the sessions list page.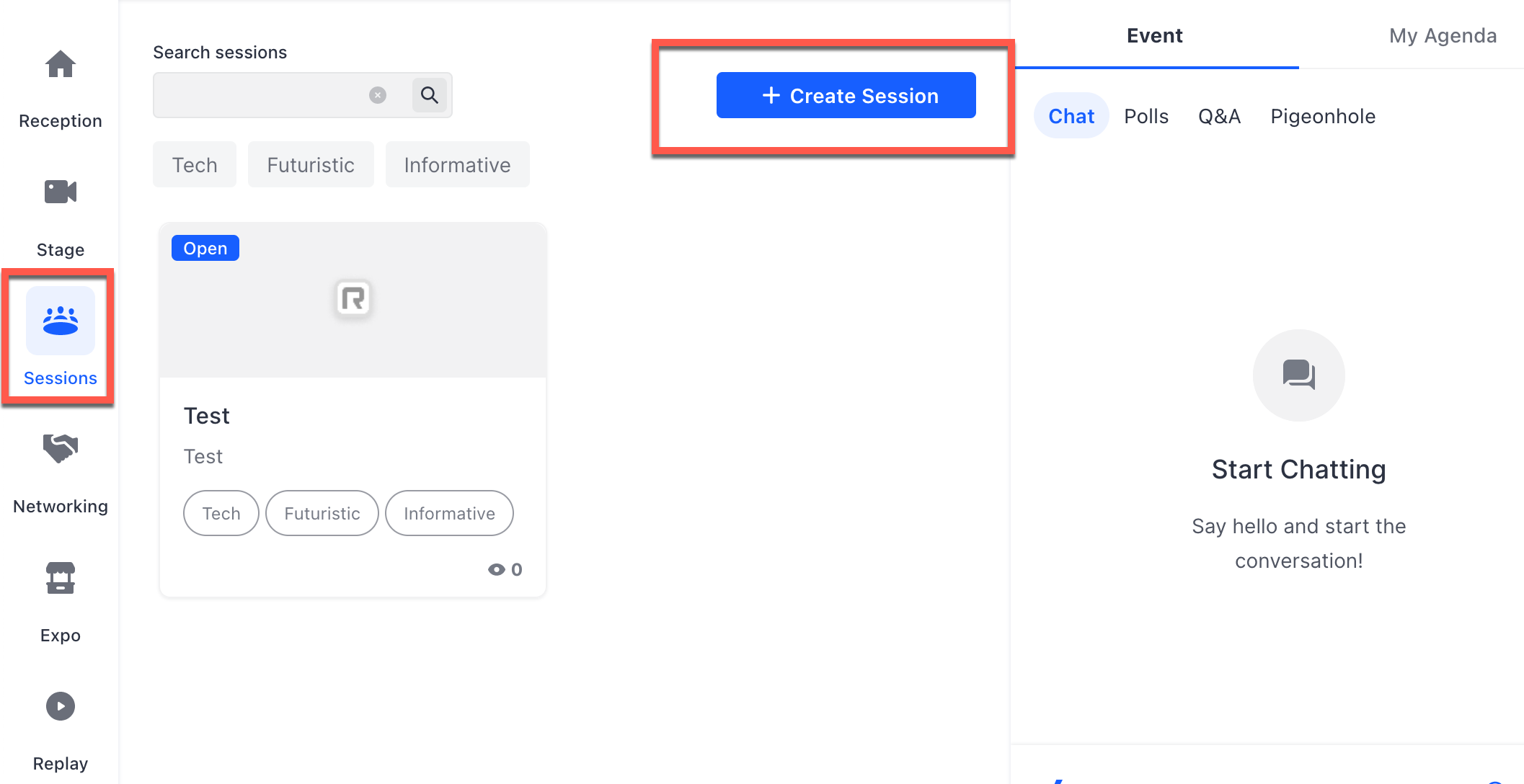 When they click the button, a modal opens up, which allows them to input the Session details and are able to create either an open Session or a Moderated one.