By enabling the Attendee video call feature, Attendees are able to initiate one-on-one video meetings with other Attendees through the People tab. By default, this feature will be enabled for all Attendees when setting up your event. 
Note
: This option is different from the regular
networking segment
of the event. Enabling or disabling this setting does not affect the Networking segment of the event; it just means that Attendees will be able to initiate video calls when they select a user through the People page.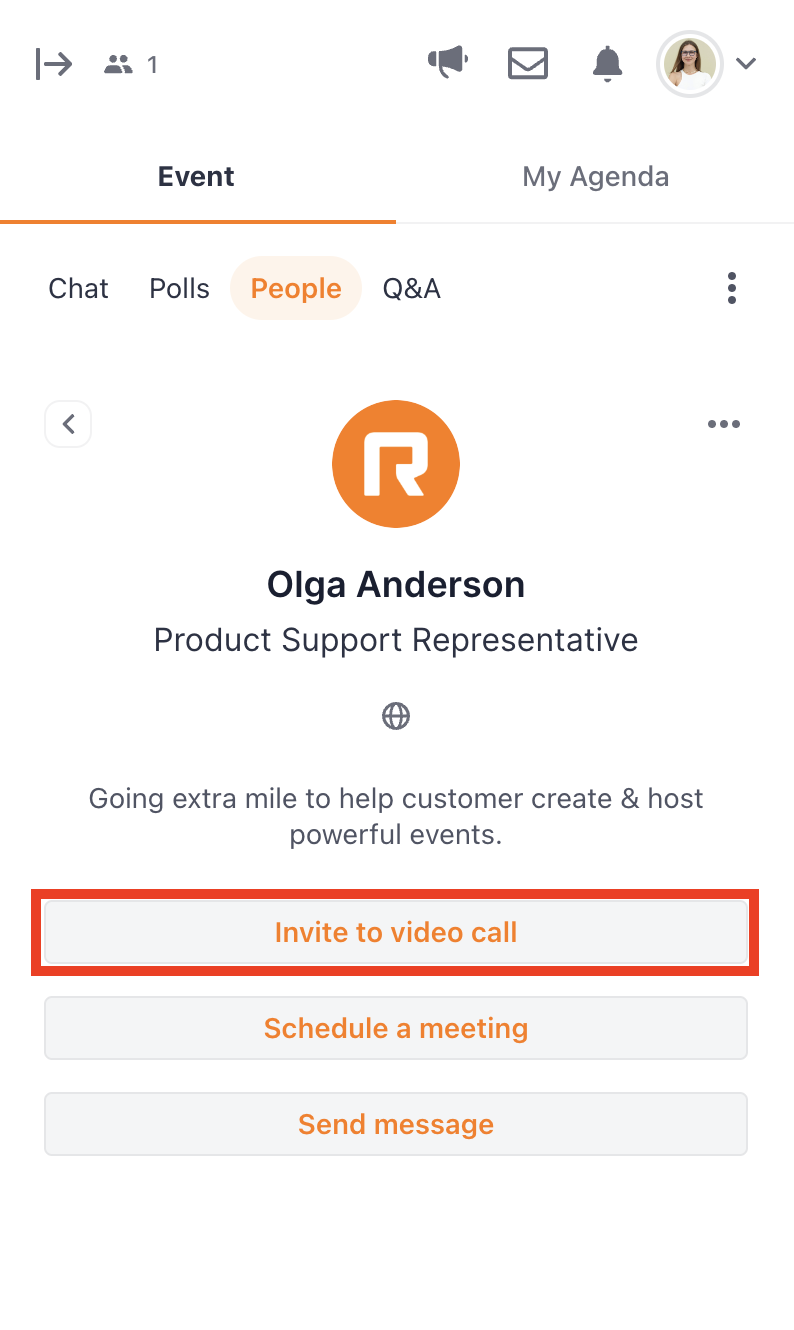 To enable or disable this feature, go to your Event Dashboard > Venue > Venue Controls. Under Attendee experience inside the event, toggle the button for Instant video calls.
You can also choose to exclude ticket types from being invited to instant video calls if you'd only like to restrict certain ticket-holders from having this feature.

Click Save.
If the feature is disabled, Attendees will not see the Invite to video call button when they select a user through the People page.
See our guide Scheduling 1:1 Meetings for more details. 
Note: We recommend to set the above options before any of your attendees or speakers register for the event to avoid the settings not being applied. For example, if you exclude certain ticket types from receiving 'Direct messages' after you register your speakers, the limitation will not apply; if you set the exclusions before registering your speakers then the limitations will apply as expected. This is also true for 'Schedule meetings' and 'Instant video call' options.