If you see the following error message in an Expo Booth, it means that the linked Google Slides presentation is not yet published to the web.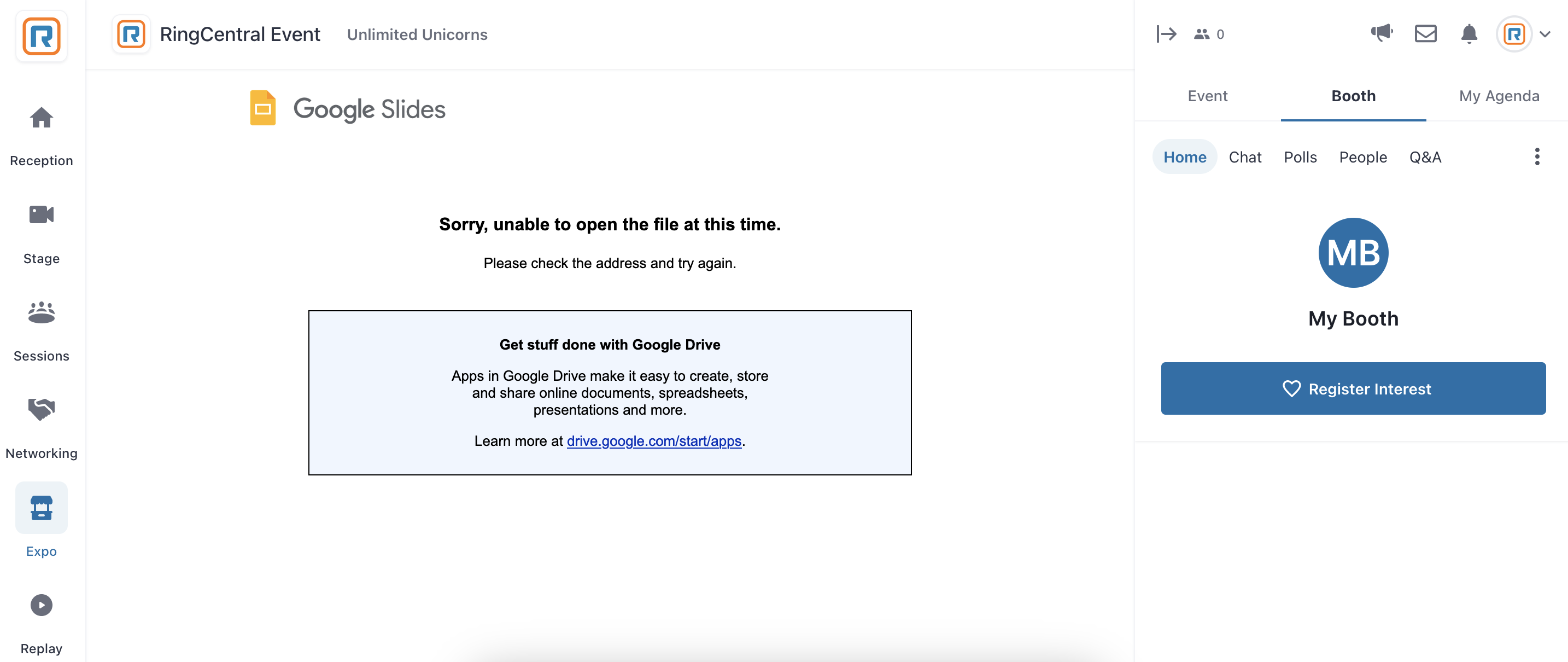 To resolve this, open your Google Slides URL and navigate to File. Click Publish to the web from the drop down menu.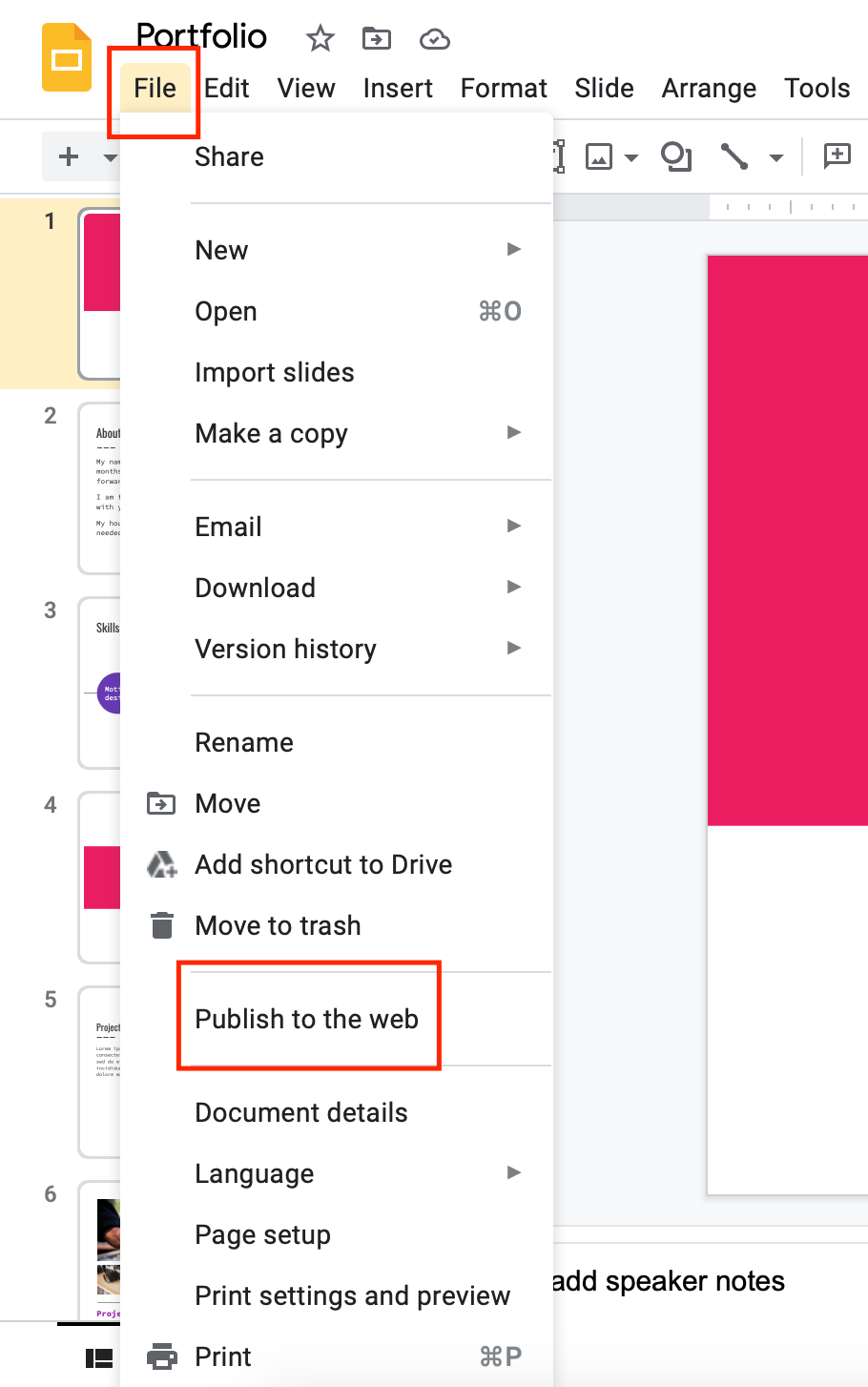 In the pop-up window, hit Publish.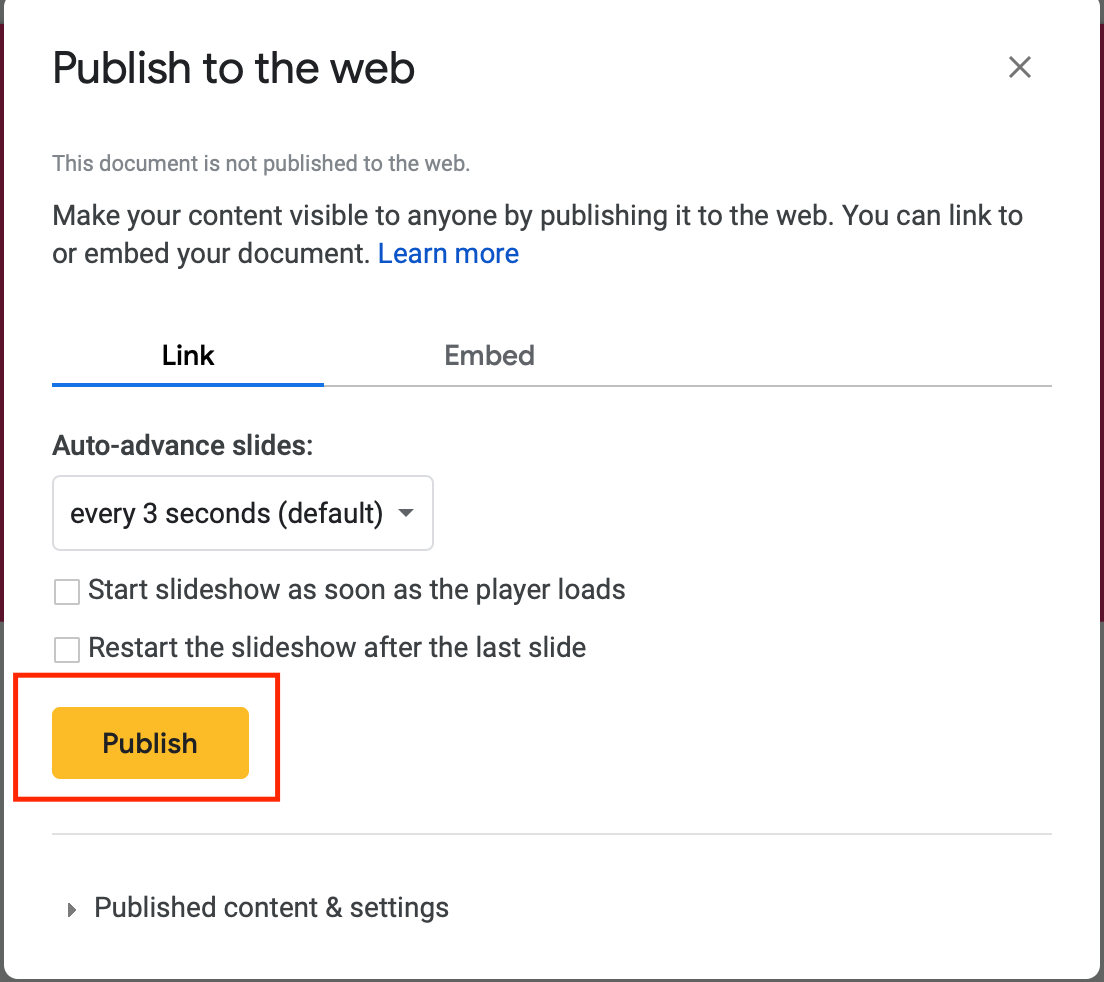 Copy the link from the pop-up window to add it to the Expo Booth settings.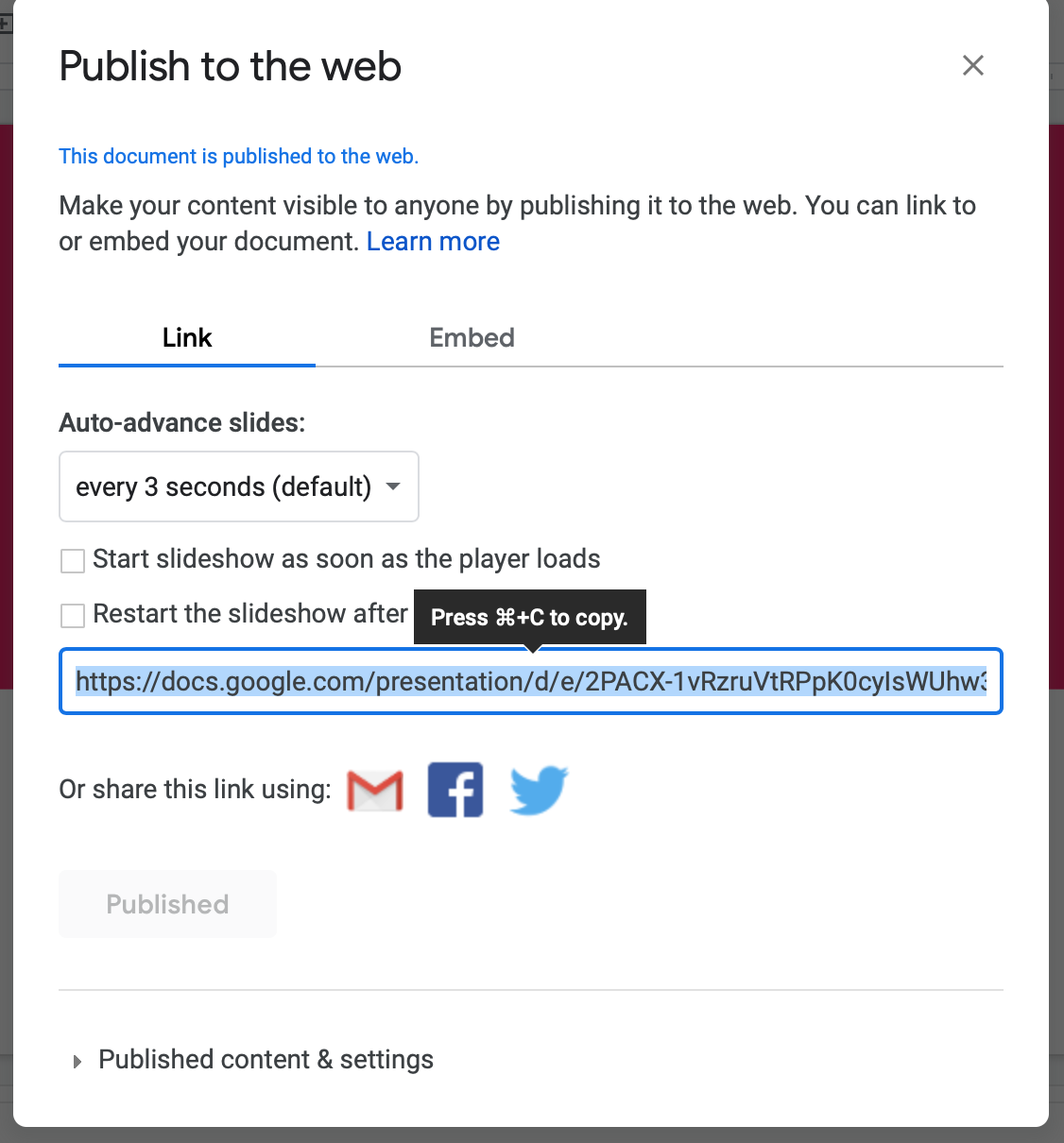 If you're still not able to view your Slides in the Expo booth after publishing the slides to the web, there could be an issue with the document itself. Follow these steps to fix that: 
Recommend your attendees to log out from their Google account
Duplicate the presentation by finding your presentation on your Google Drive, right-clicking on it and selecting Make a Copy. Follow the instructions above to add the link to the new presentation into the Booth. Attendees will need to refresh their page to see the new presentation in the event venue.