One great advantage of using RingCentral Events is that you can switch from live videos to pre-recorded videos across the major video segments of RingCentral Events: Stage, Sessions, or Expo. This guide will show you how to do that for Expo Booths.
Method 1 - Expo Booth as a Session
When setting up an Expo booth, set your Content Provider to Session. Then, the Fallback Provider option will become available.
You can set YouTube, Vimeo, Wistia videos or Google Slides as a Fallback Provider to your Expo booth. Upon doing so, if there are no live presenters at the Booth, Attendees will have the ability to check out shared videos or slides when joining your Booth.
Note: Be sure to use a video link that is Public and not Unlisted or Private, as these links will not work.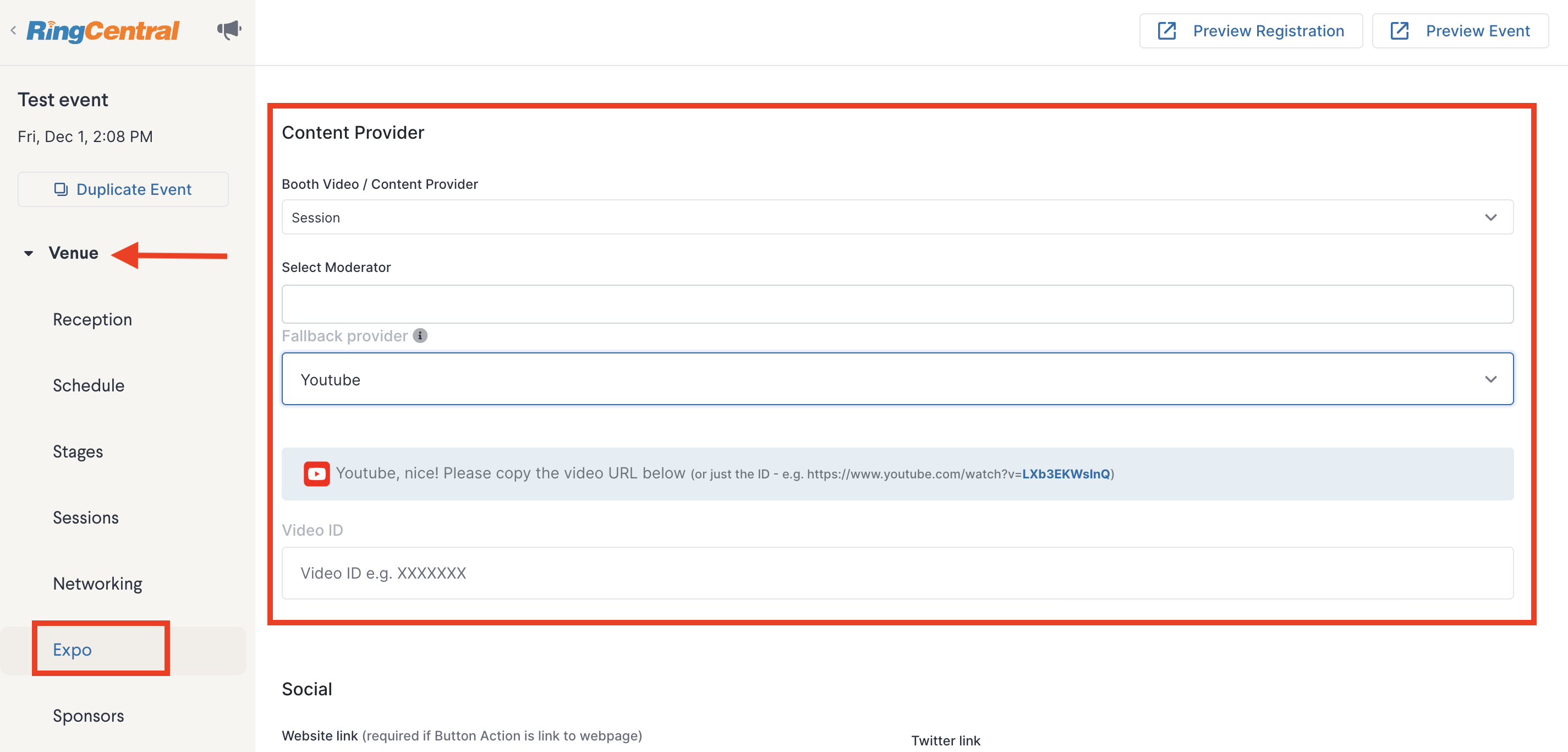 Organizers and Moderators can toggle the Fallback provider ON or OFF any time using the button on the top right hand side of the display. Toggling the Fallback provider ON switches the stream from a live video session to a pre-recorded video.
Method 2 - Expo Booths only using videos
Use this method if you don't plan to go live in your Booth.
If you're planning to show only your pre-recorded video or specifically prepared Google Slides in your booth without ever joining the live stream personally, you can set the Booth's content provider directly to YouTube, Vimeo, Wistia or Google Slides.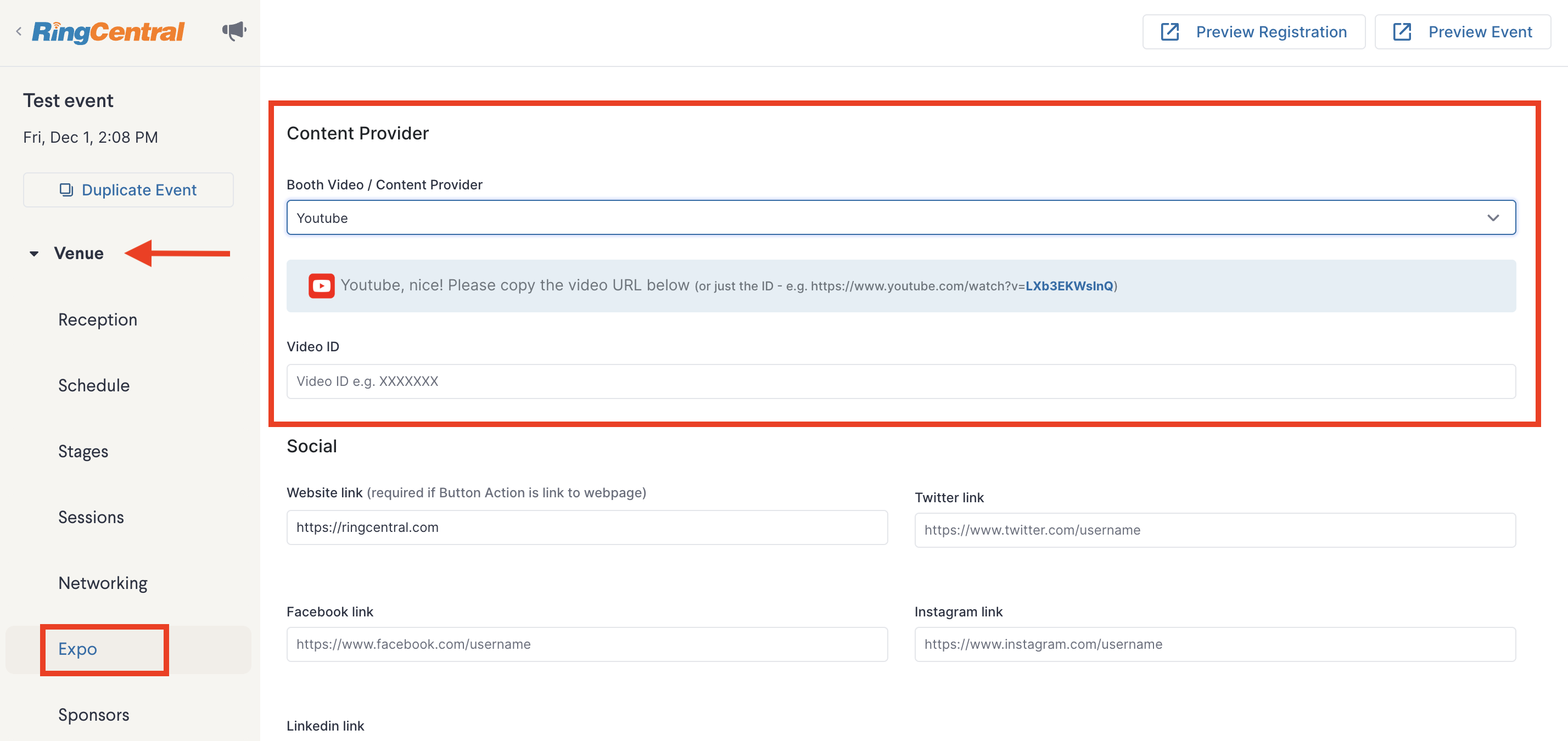 Note: Attendees will have the ability to click through the presentation at their own pace, and start/pause the video manually.