Organizers can now import their registrations from RingCentral into a mailing list on their Mailchimp account.
Here's what you need to do to enable this workflow:
To get started, you will need to install the Mailchimp app to your RingCentral Organization. You can access the app store by going to your Organization Dashboard and heading to the Apps tab. Then click on Discover More on App Store. 
You can find Mailchimp under the Marketing category. Click Install app to add the Mailchimp app to your Organization.
Click on New authentication, log in to your Mailchimp account and authorize the app.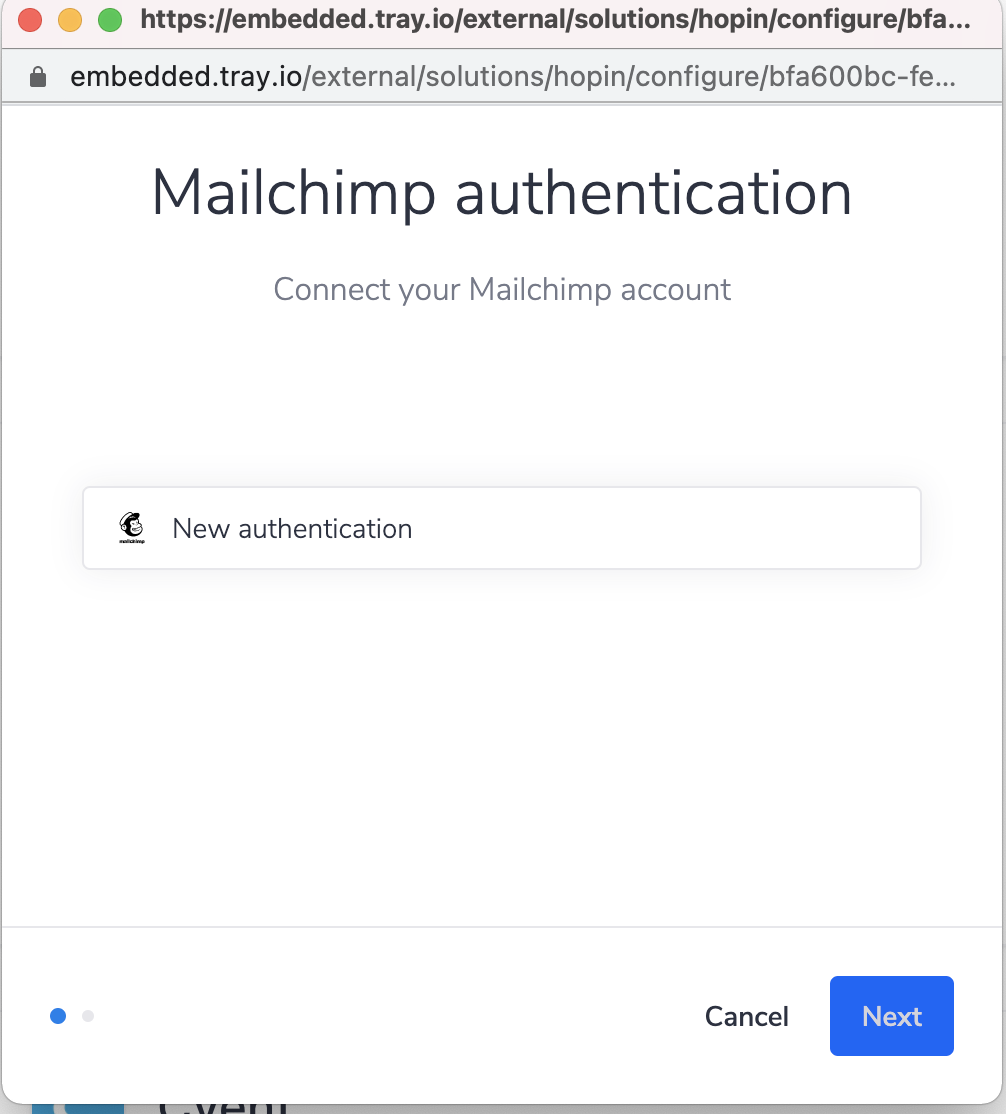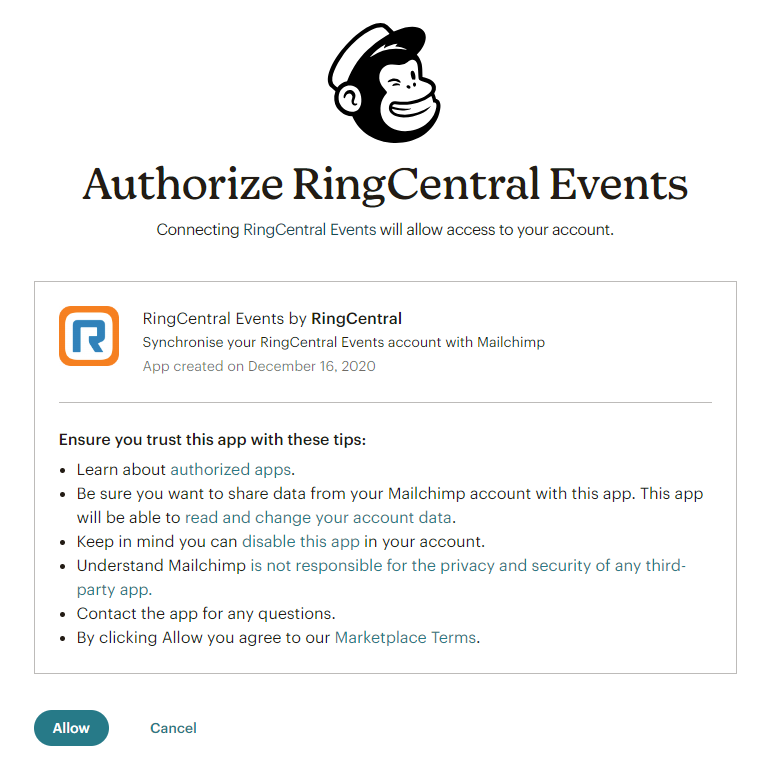 Note: The account can show as "connected" even if not allowed access, thus the mailing list won't show at the next step.
Click next and choose the Mailchimp mailing list that you'd like to push your registrations to.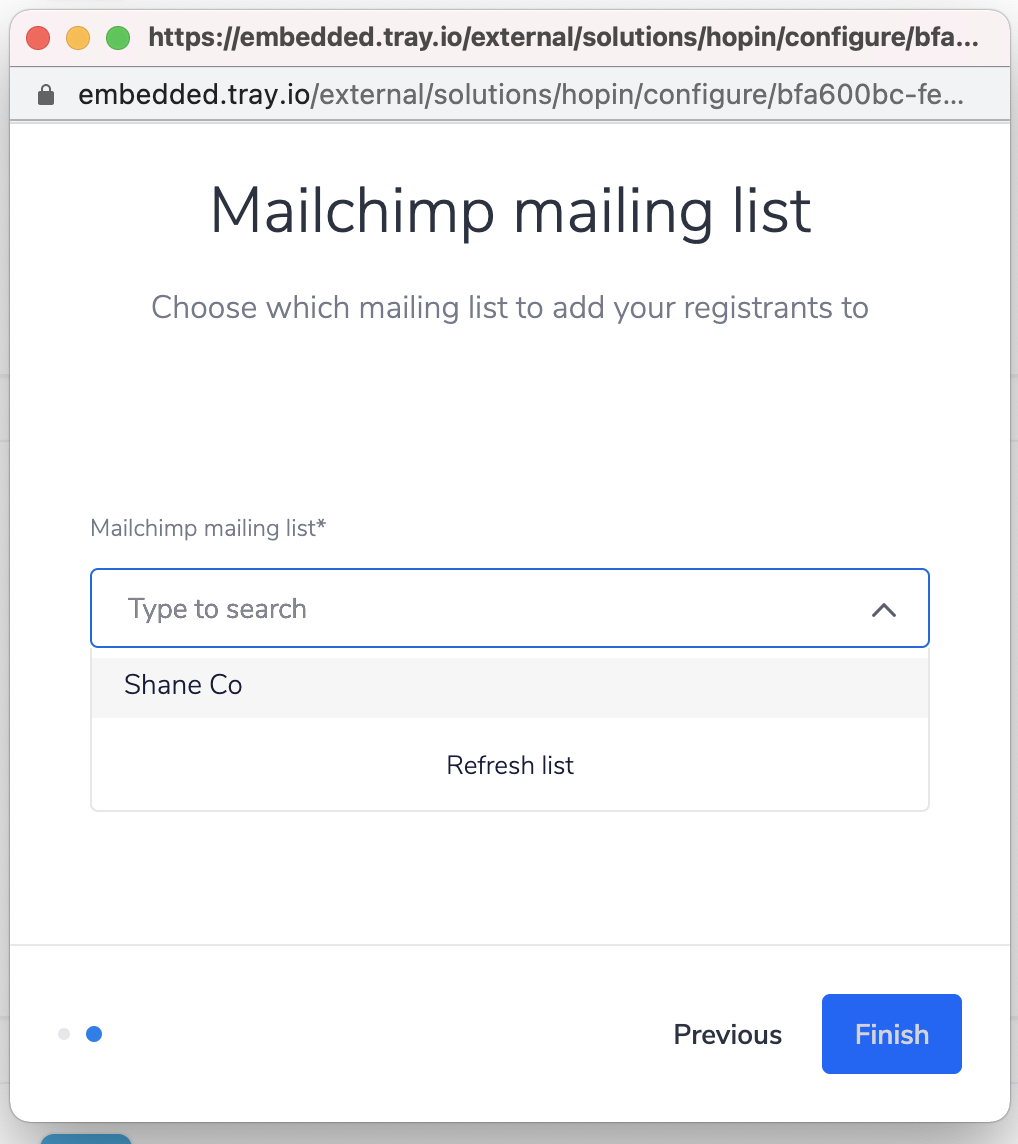 Click Finish and after a moment you'll receive a message that tells you the integration has been successfully completed.
Navigate to your event registration page. Your event will need to have at least one ticket created, and will need to be published.
Use an Incognito/Private window to do a test user registration, since you'll already be logged in and registered to your Organizer account. The idea is to test if your data gets pushed into Mailchimp once you register for the event.
After you've registered for the RingCentral event, check your Mailchimp account and you should see that registration as a contact in your audience.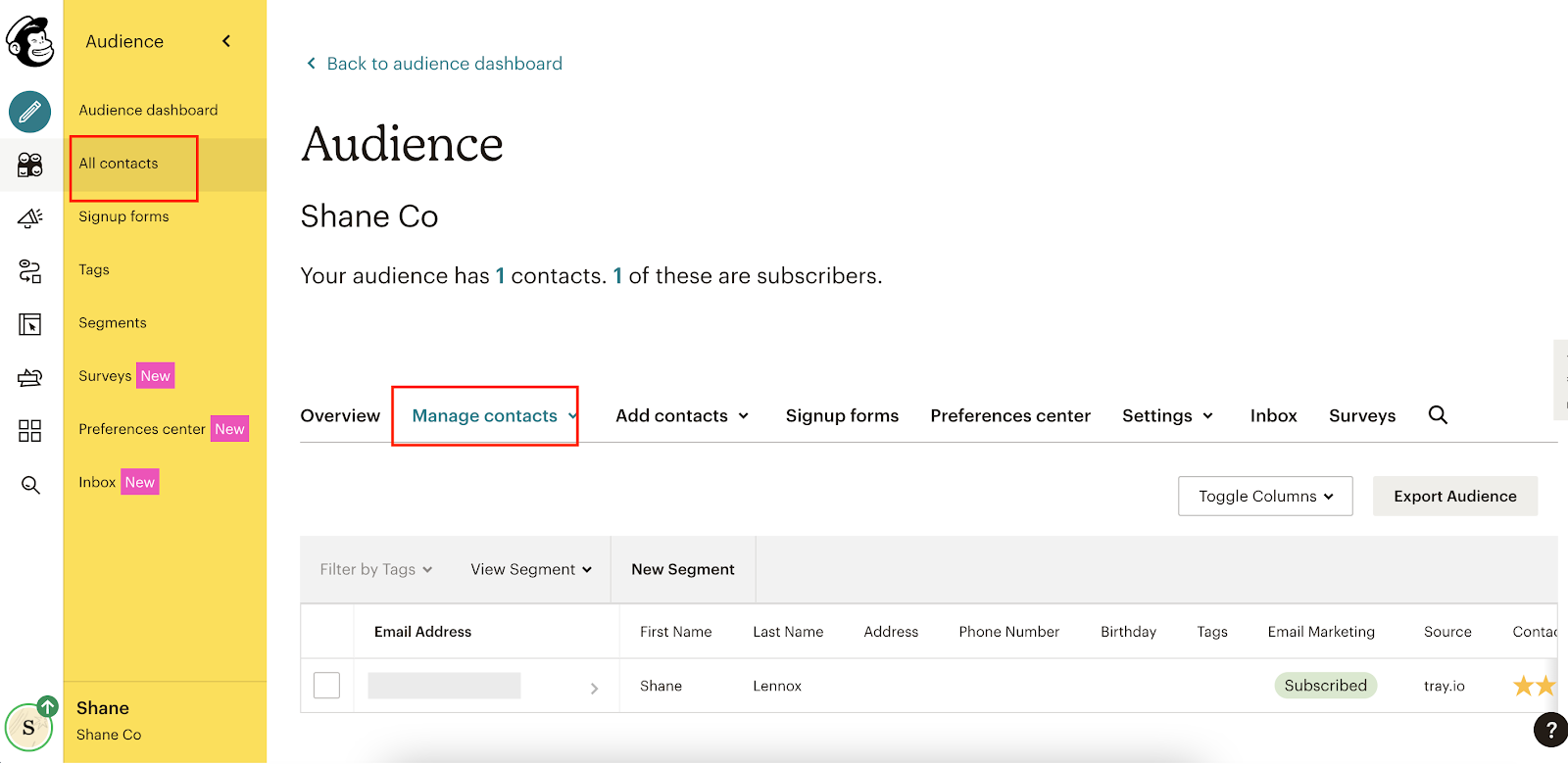 That's it! All your new registrants will now be imported into your Mailchimp account.