Understanding the navigation, instructions and interface hints boosts the event experience and cuts the learning curve. We made sure that Hopin online events platform speaks the same language as our attendees.
English is the default language for all events that are created on the Hopin platform. However, any event attendee can adjust the Display language to the one they speak or know best.
Currently, we support the following languages for the parts of the event visible to attendees:
Dutch
English
French
German
Hebrew
Italian
Japanese
Portuguese
Spanish
Polish
Changing the Display Language
Changing the Display language is available on all plans and can be used from any event segment any time during the event.
Once the language is changed, all in-event interface elements will be switched to the selected language.
Click your Profile photo at the top right corner of the page
Choose Languages on the dropdown menu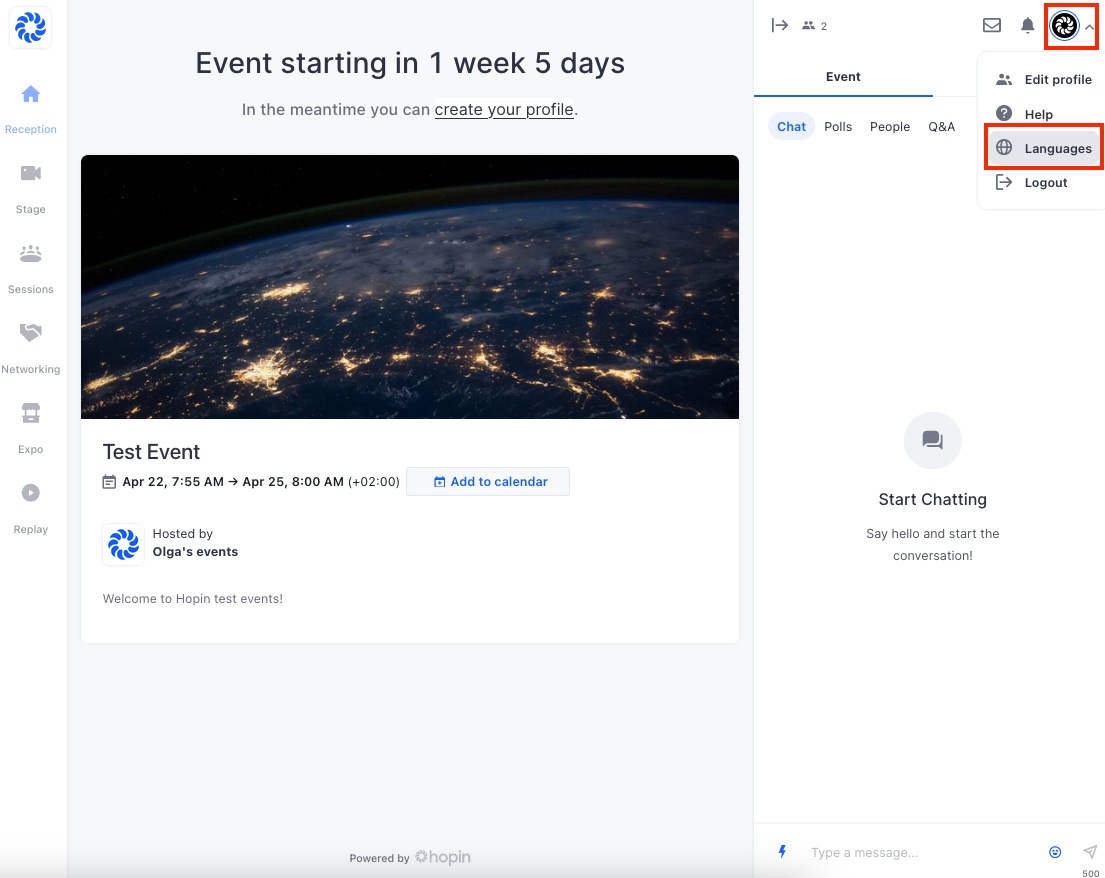 Set your preferred language and click Save for changes to take effect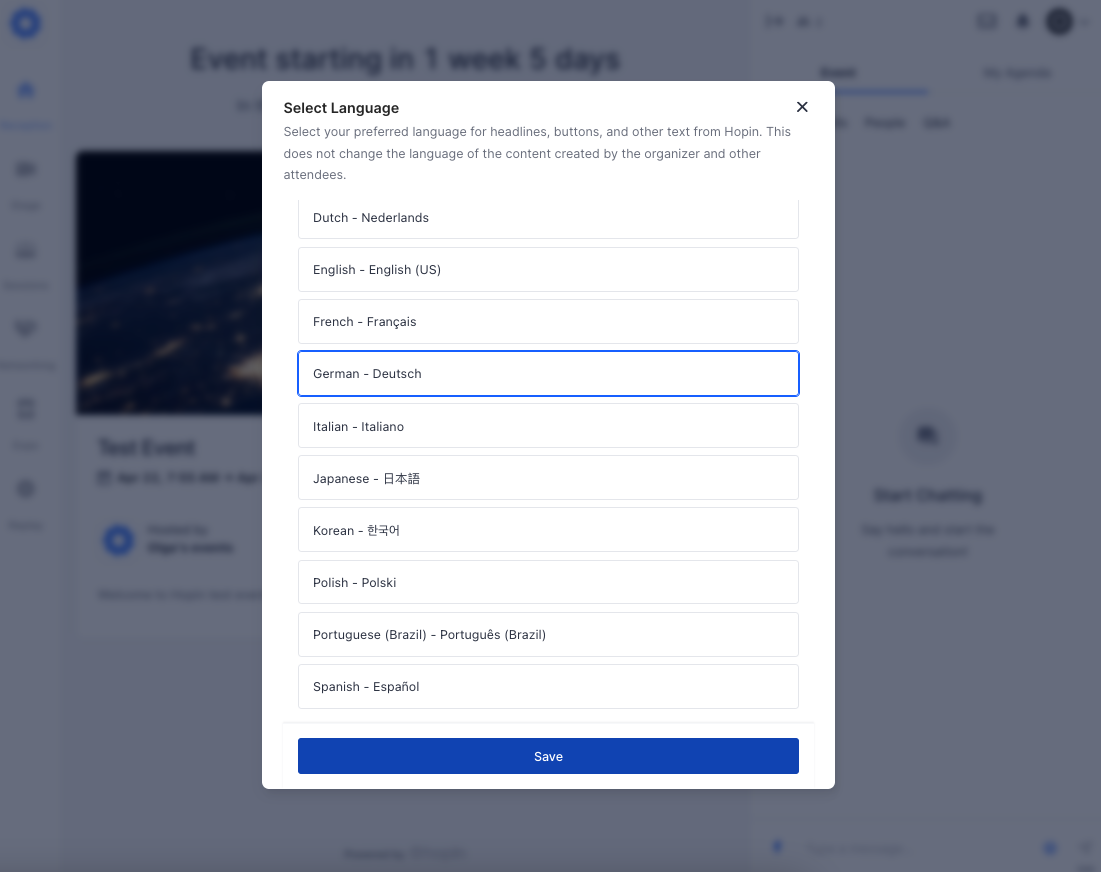 The event interface will appear in a new language automatically.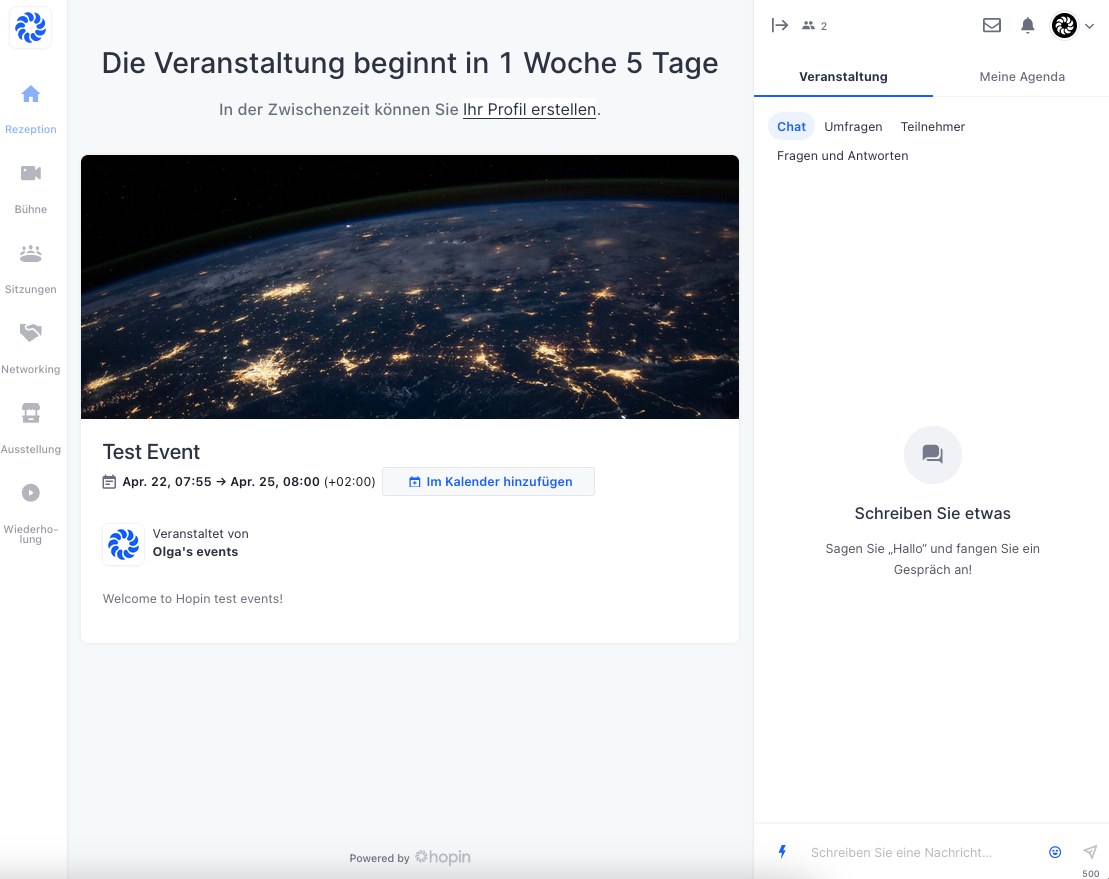 Note: If you customize any interface text in the Event Dashboard as per the instructions below, your attendees won't be able to change the display language within the event. The option Languages won't longer be visible in the dropdown menu.
Customize in-event interface text
Let's imagine you need another language that is not currently supported or you want to rename the interface to fit your brand or target audience. In this case, you'll be able to customize selected labels in the event interface in the Event Dashboard > Advanced > Customize Text page (this option is available for Hopin advanced plans). For more information on how to do this, check out our guide on Text Customization.
Note: Texts can be adjusted on the go, any time before or during the event. Once Text customization is applied, the Display Language feature will become unavailable and custom text will be the only language during the event.