The Reception page is often set a landing page so it's the first screen your attendees see when they join your live event. It's a lobby where people learn about the event and get oriented. 
Customize your Reception page
To customize, go to your Event Dashboard > Venue > Reception page. Use the text editor to write your welcome message. Organizers can embed widgets, videos, hyperlinks, downloads, and additional description in this area. See our guide Understanding Customizable Content Area and Additional Information for more details.

If you have Sponsors for your event and you'd like to display them on your Reception page, you can add them to the Sponsor area. Sponsor logos can be tiered into three levels of sponsorships: gold, silver and bronze (all plans) or add additional tiers and rename them (Advanced plans only). Learn more in our guide Add sponsors to your event.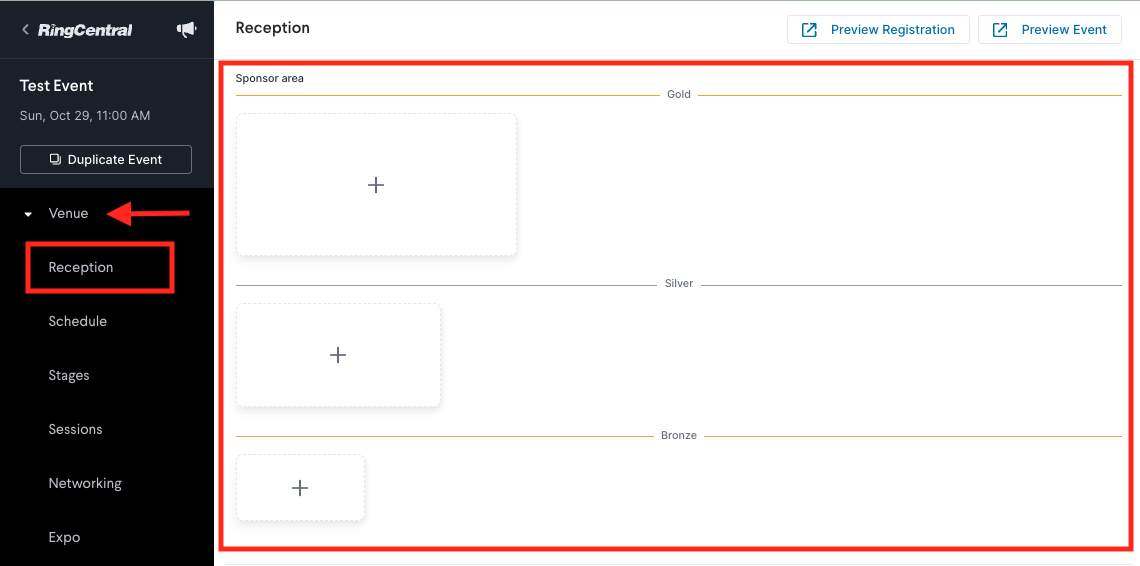 Install an app from the RingCentral Events App Store. For example, the Twitter app allows you to add a Twitter timeline, collection, or list to the Reception page while the Slido app allows you to display any of Slido's polls, Q&A, and surveys to your Attendees.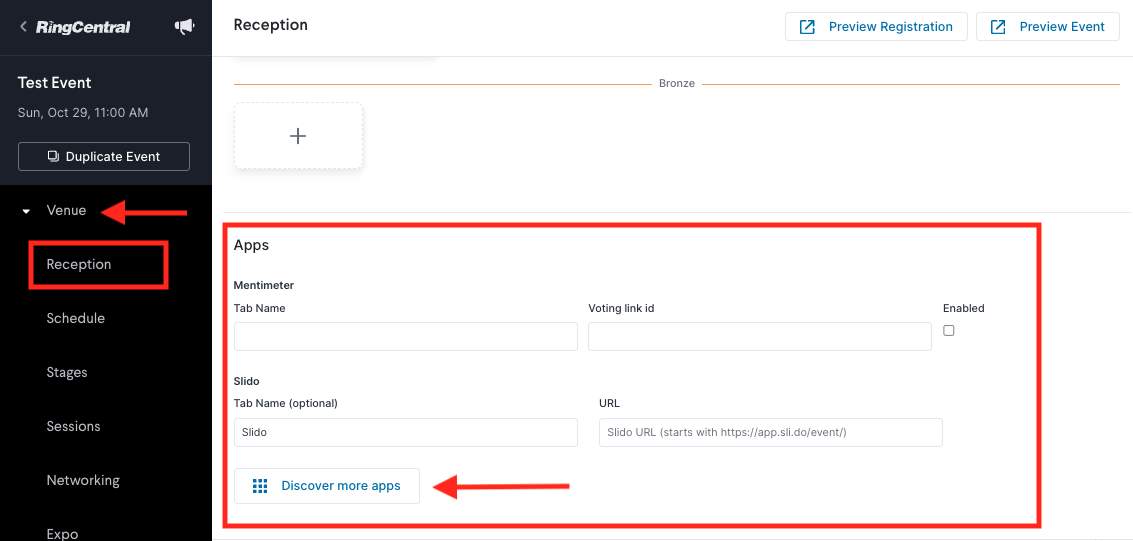 Once they are enabled, you can go back to the Reception page of the Event Dashboard and you will be able to add in the app details in the additional fields. See our guide Which Apps are available on RingCentral Events? for more.
Hit Save when you're finished.
Tip: Organizers can edit the Reception page content anytime.