If you are looking for a specific event, be sure you have received the URL from the event organizers. 
Clicking the URL will take you to the event's registration page. The Classic Registration page looks like this: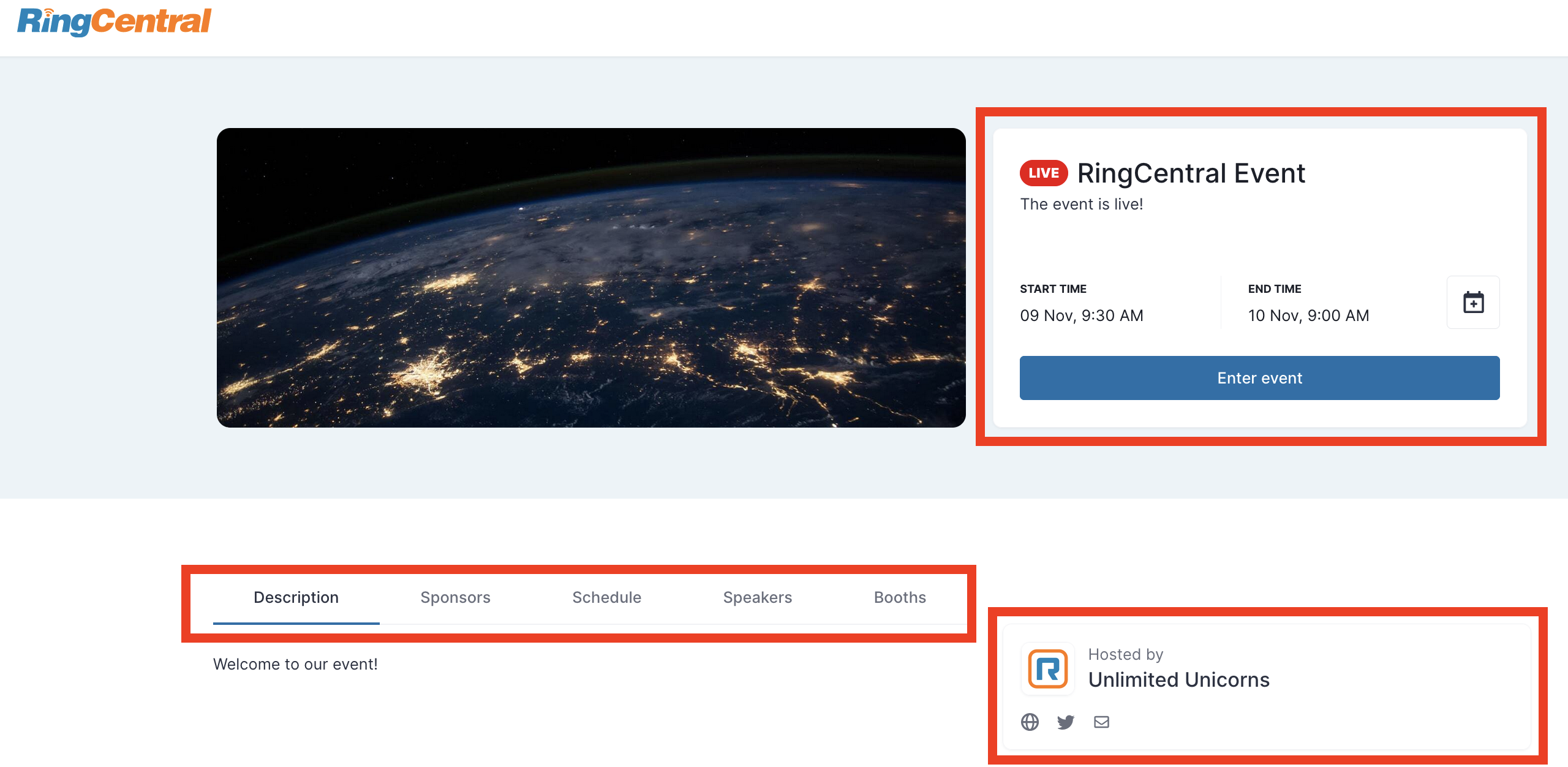 The Canvas Registration page has different themes you can choose from but will look more like this: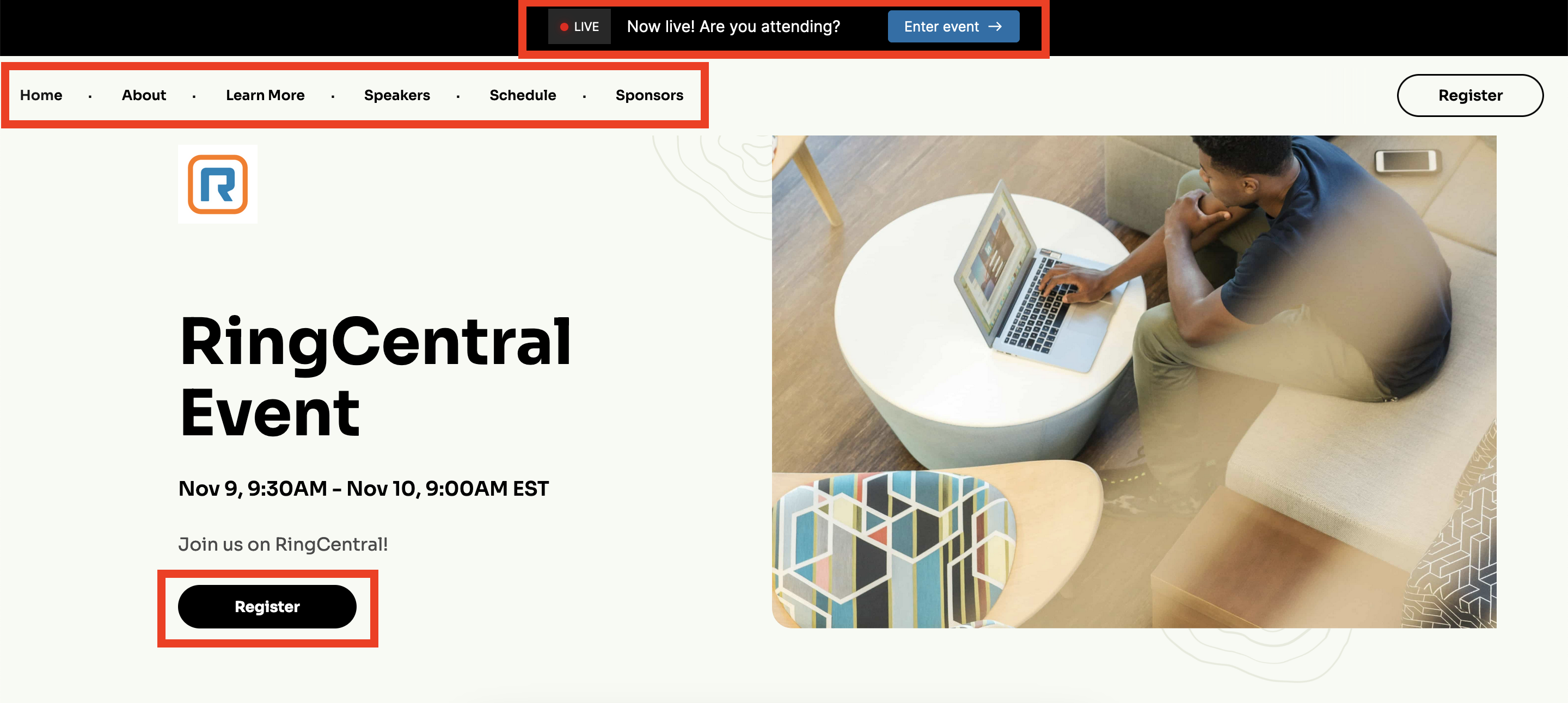 Note: The start time of an event is automatically updated to your own time zone unless the Canvas registration page, above, specifically states the time zone. 

Here is a breakdown of what you're seeing
Join Event: You have to claim a ticket to continue the registration process. Sometimes, organizers include information on the kind of access each ticket type has during the event, so be sure to watch out for that.
Hosted By: This gives information about the event organizer. You can click the website or email icon to contact them. Some organizers also include their social media links.
Description: This area contains a description of the event. Organizers use this section to give details about the event and what you should expect as an attendee.
Sponsors: This segment displays the names of sponsors of the event.
Schedule: Use the schedule area to find the agenda of the event. Each schedule includes the time, description, and speakers (if any) of a segment.
Speakers: Find the speakers at the event and their headlines.
Booths: If the event has any booths or vendors, you are able to preview them here.

Contacting the organizer
If you would like to get in touch with the Organizer of an event, check out How to contact the event organizer.