During RingCentral's Networking segment, matched participants will have the opportunity to exchange contact information by clicking on the Connect button. Attendees can view these connections even after the event has finished, and contact them with the details provided on their profile.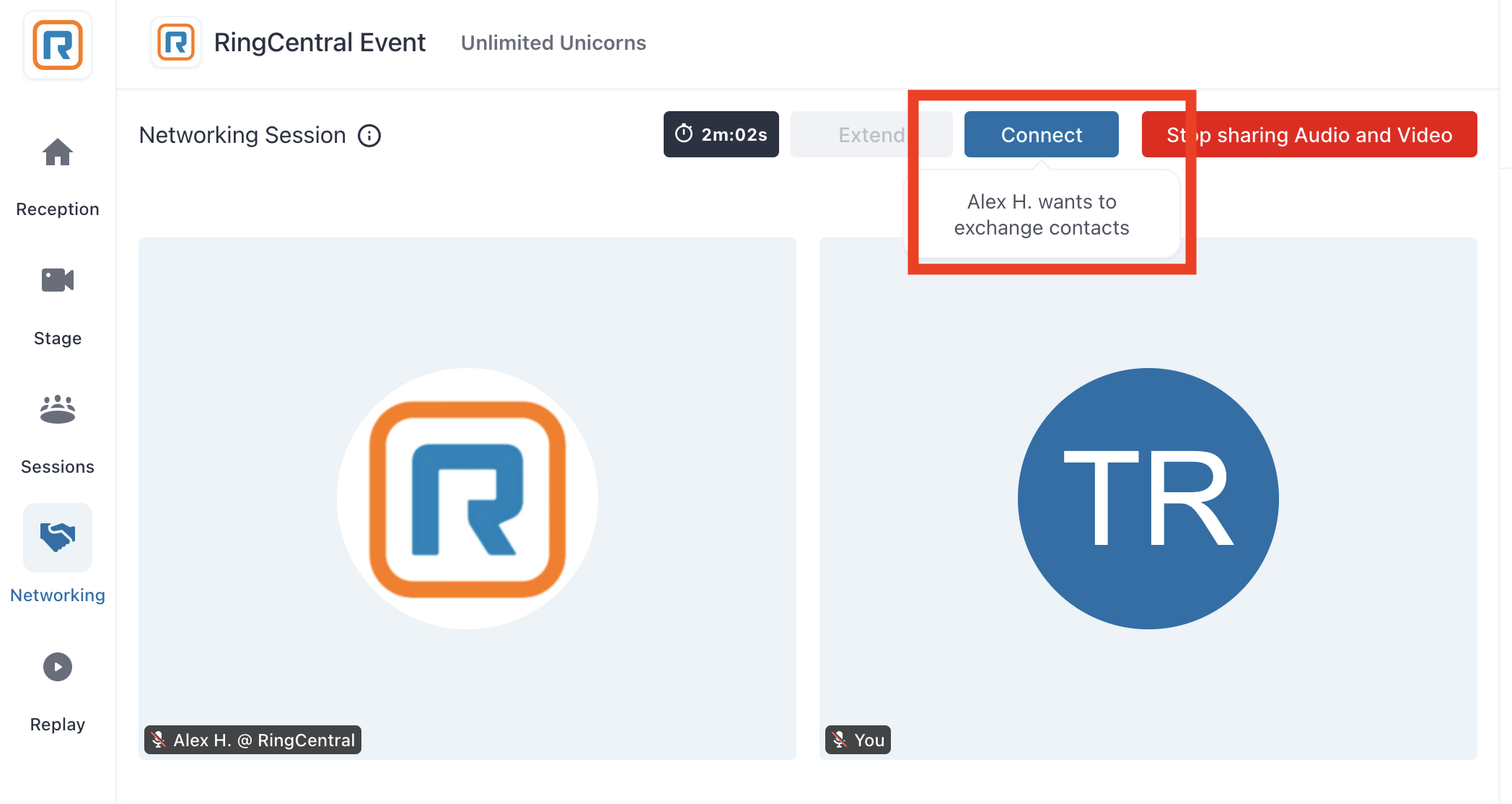 If both parties choose to connect, their contact information will be exchanged and saved in the Connections tab of the event as well as their Attendee Dashboard in their user account outside of the event.

From there, depending on the details provided by the Attendee on their Profile page, you'll be able to get in touch by clicking on the icons underneath their name.
Tip:
Make sure to add the preferred details to your profile to let other connections easily find you after the event. Check out this guide on how to edit your profile details.
How to remove a Connection
If you would like to remove a connection from your account so you can no longer contact them, click Remove on their card in the Attendee Dashboard.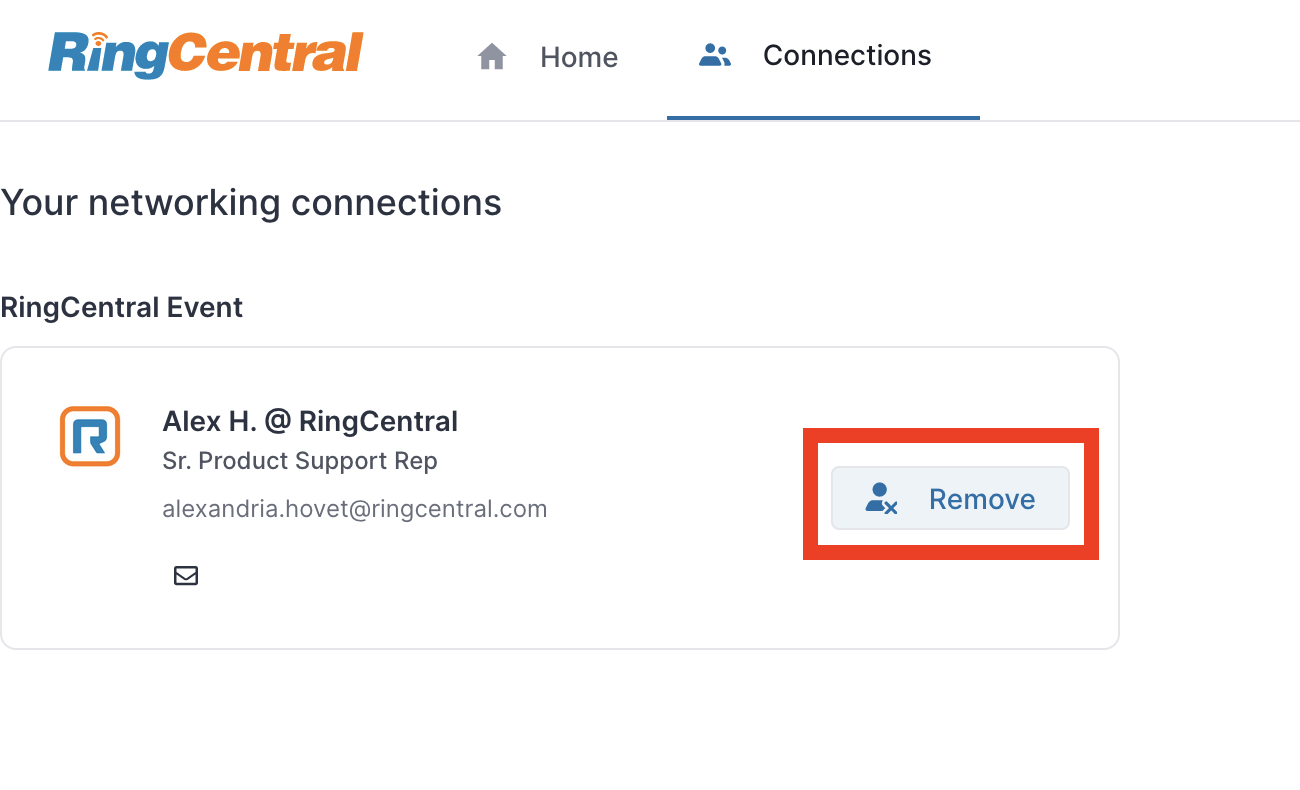 From inside the event, click the three dots inside the event and then Remove connection.