If you're an Exhibitor at an event hosted on Hopin, or you've been assigned a booth, this guide shows you how to access your booth on the day of the event.
If you don't have a Hopin account, create one first. Then register for the event.
When it's time for the event, sign in to your account, and head to the reception page of the event five minutes before the event starts.
Click Expo on the left sidebar and find your booth. Click it to enter.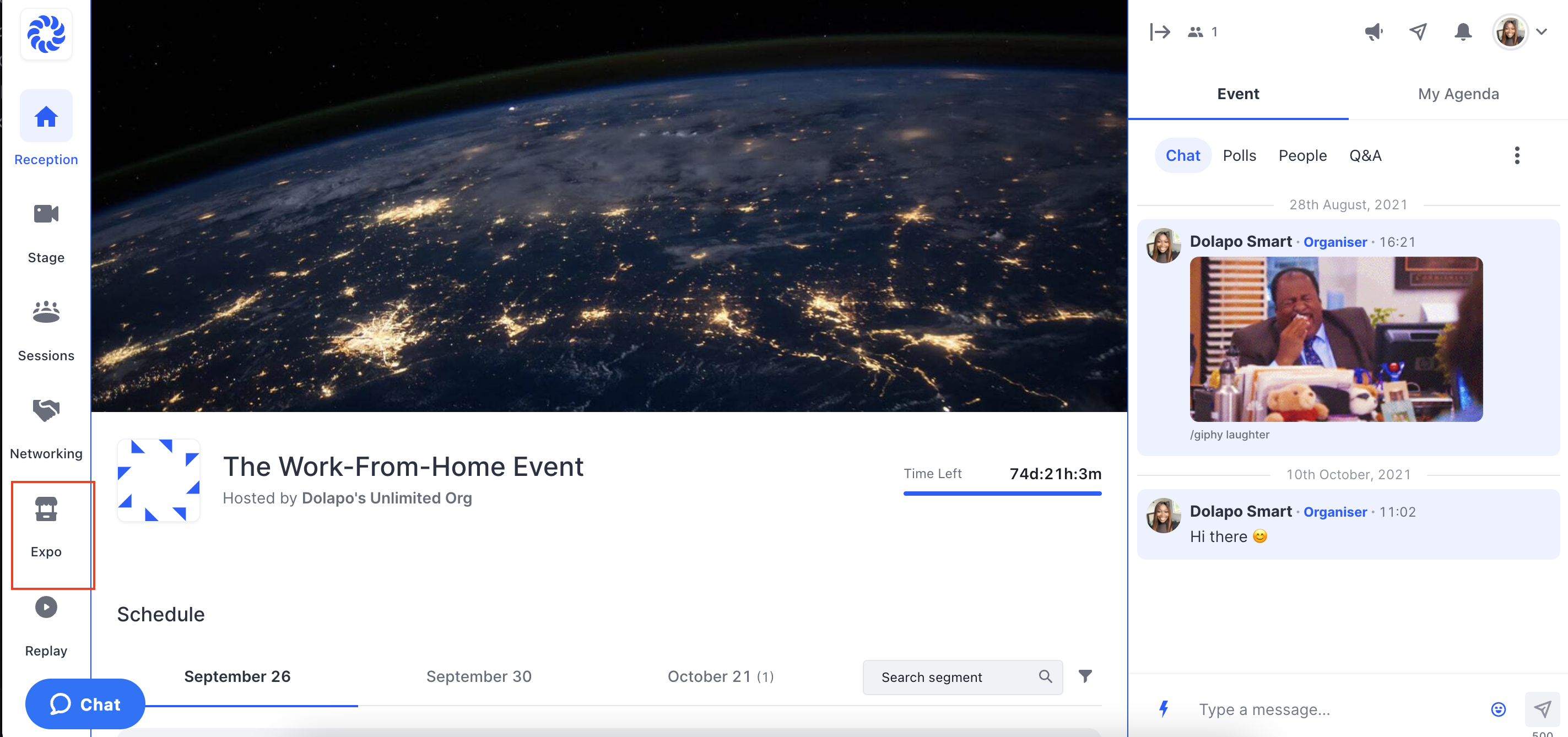 If it's a pre-recorded video, then your job is easy, just man the Booth chat. In case it's a live session, the organizer of the event must have made you a moderator for the session. When you enter the booth, you can click the 'Share Audio and Video' button to go on live camera.
Make sure you've given browser permissions for Hopin to use your camera and microphone.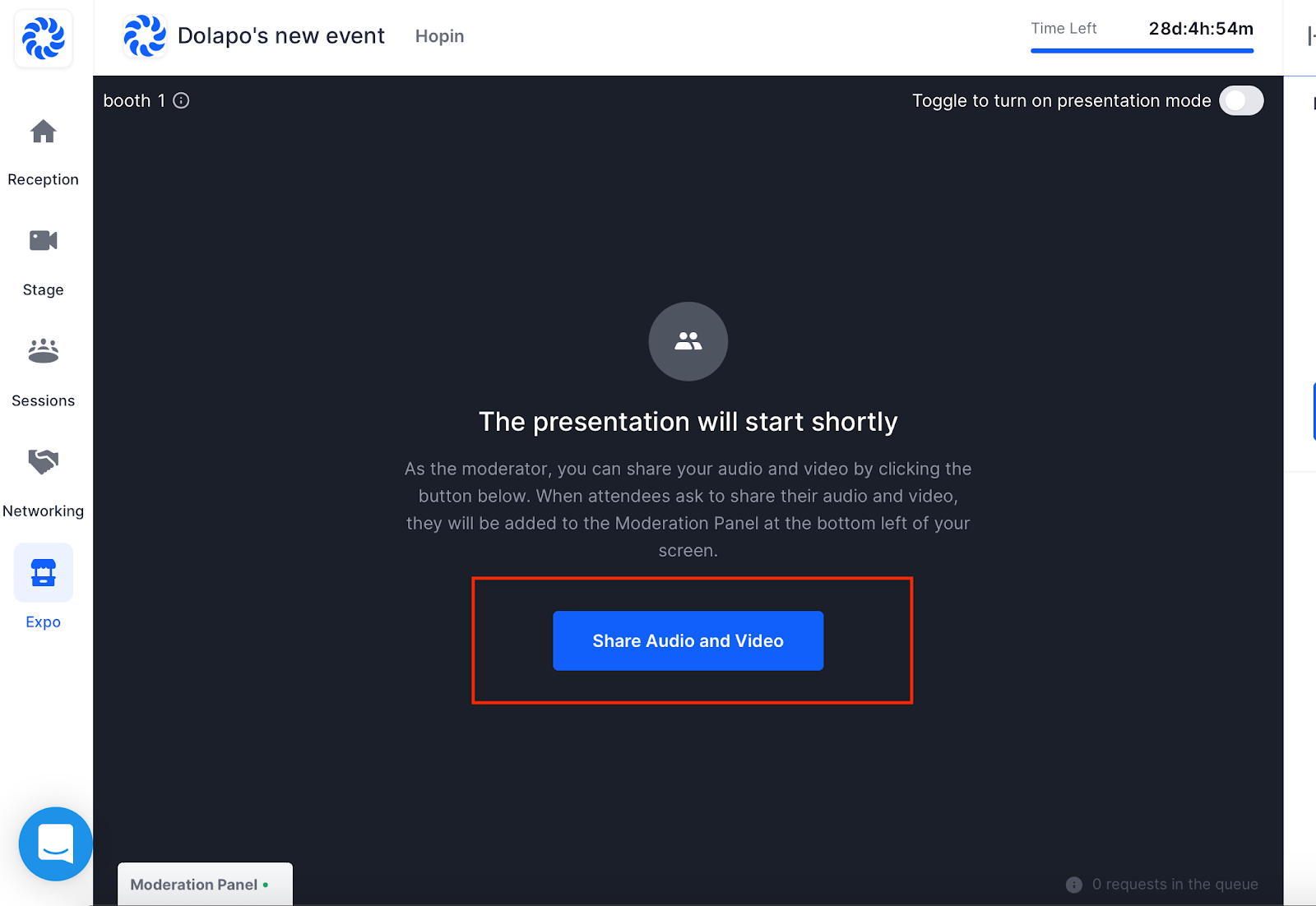 Allow attendees to share their audio and video
As a moderator, when people request to share their audio and video in a live Booth, you'll see their name pop up in the Moderation panel at the bottom of the screen.
Click their profile image to allow them to join. They can then select their audio and video devices and be on screen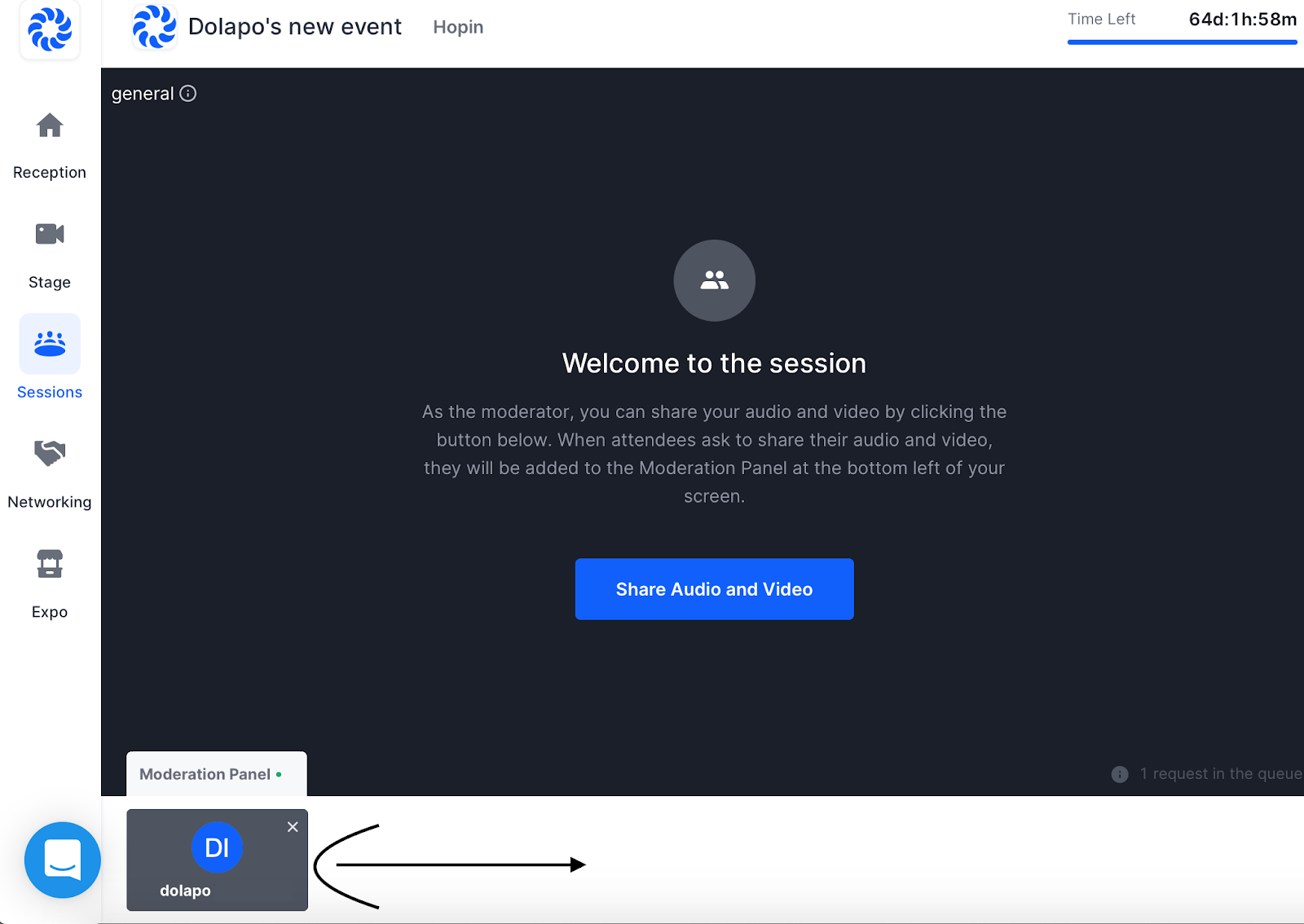 Remove speakers
You as the moderator, can remove speakers from the screen or the speaker's screen share by clicking the three-dots by the speaker or screen share and select 'Remove'.
Toggle on your fallback provider
If a fallback provider was set in your booth, you can toggle between video and the live session.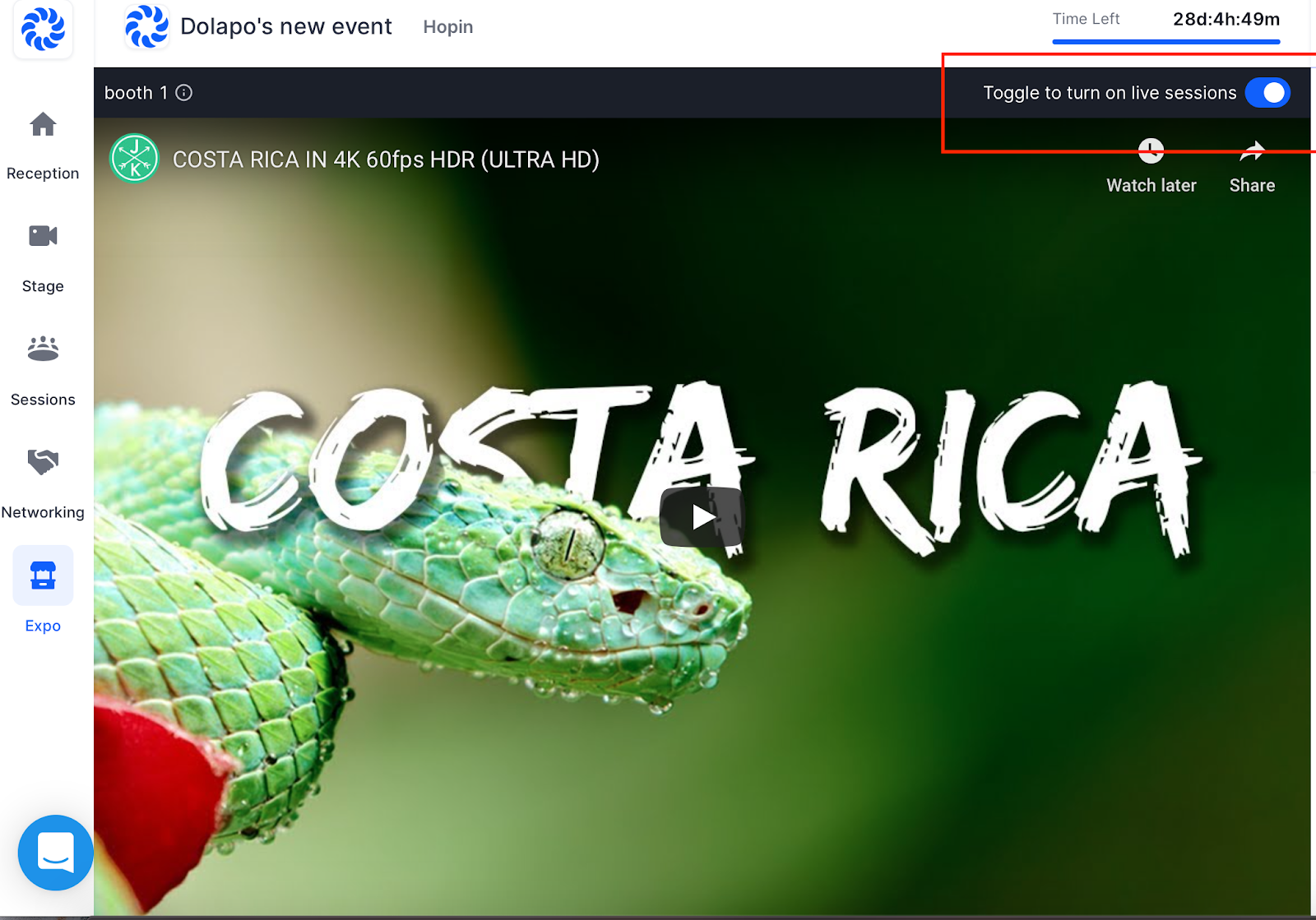 Use the chat
Say hello to your booth visitors and answer any questions they may have, by using the chat section.