There are several ways you can share pre-recorded videos on the Stage.
[LIVE STREAM] Using StreamYard backstage 
Option 1
If you would like to share a pre-recorded video during your live stream, you can use the Hopin backstage that is powered by StreamYard. 
In the backstage, simply click Share and then select Video file from the menu that appears.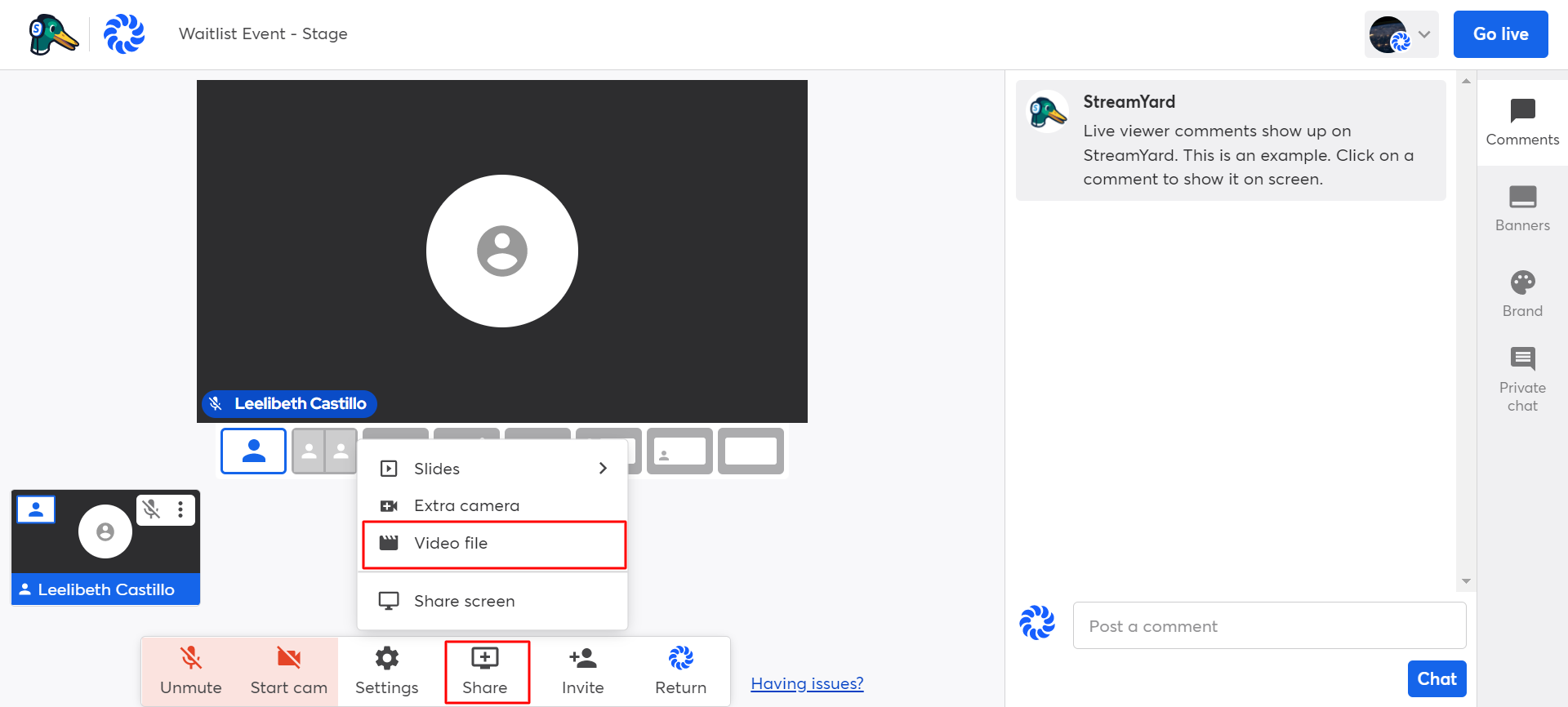 Once you upload the video file from your computer it will automatically be added to your stream. 
Hover the video file and click Remove to remove it from the stream.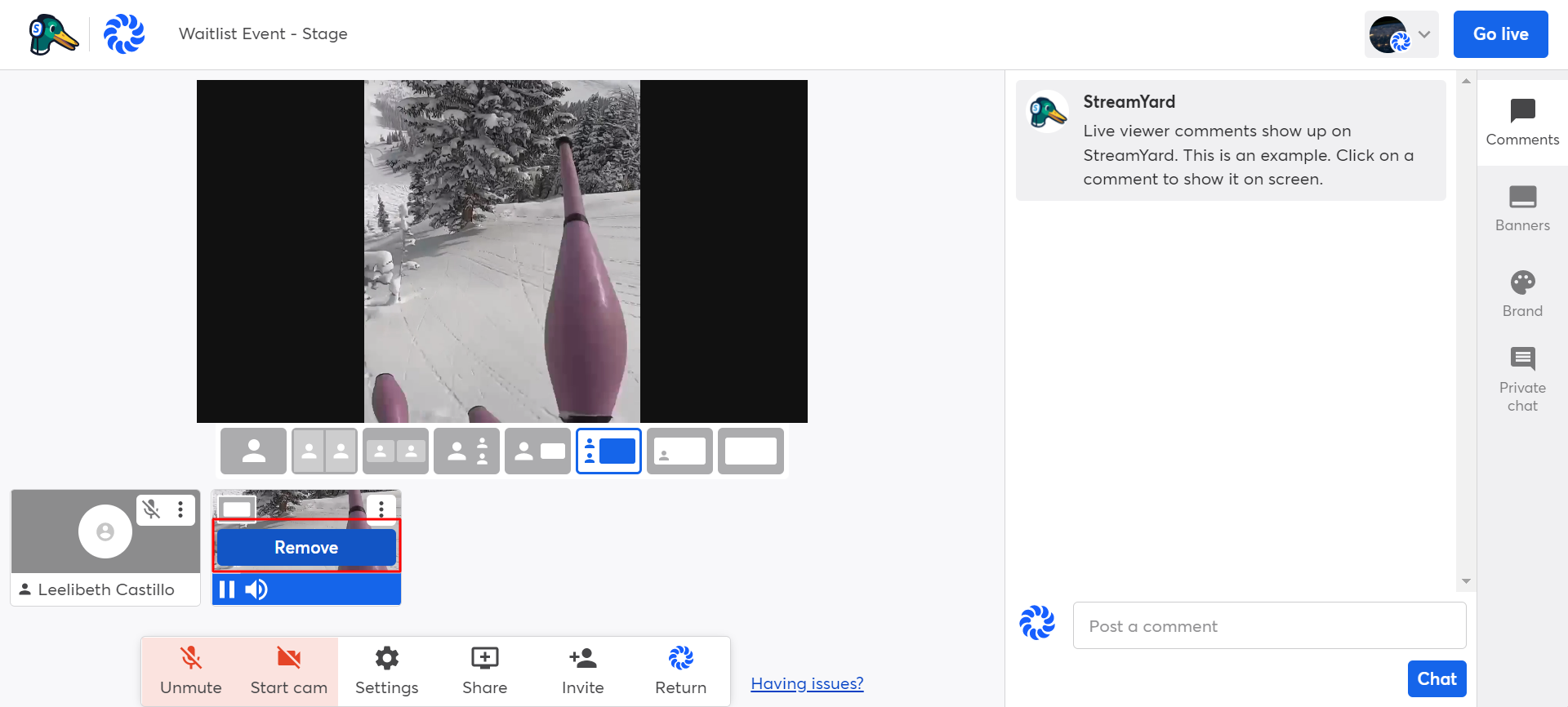 Option 2
If your video is less than 10 minutes and under 200 MB (60 minutes and 1.2 GB for StreamYard Business), you can also upload it in the Video Clips section in the Studio. 
Click Brand Tab

Click upload in the Video Clips section
Note: Videos must be MP4 files. MOV and MV4 files are not supported.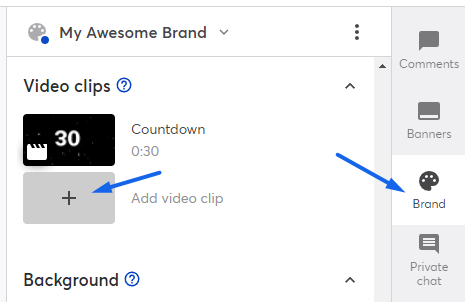 [NO LIVE STREAM] Change your stream provider 
The first option is to set your Stream Provider to a video streaming platform such as Youtube or Wistia. With this, you will not be a part of the stream and your audience will only be able to view the video you choose to share with them. 
To do this, click on the Venue tab of the event dashboard followed by the Stage tab.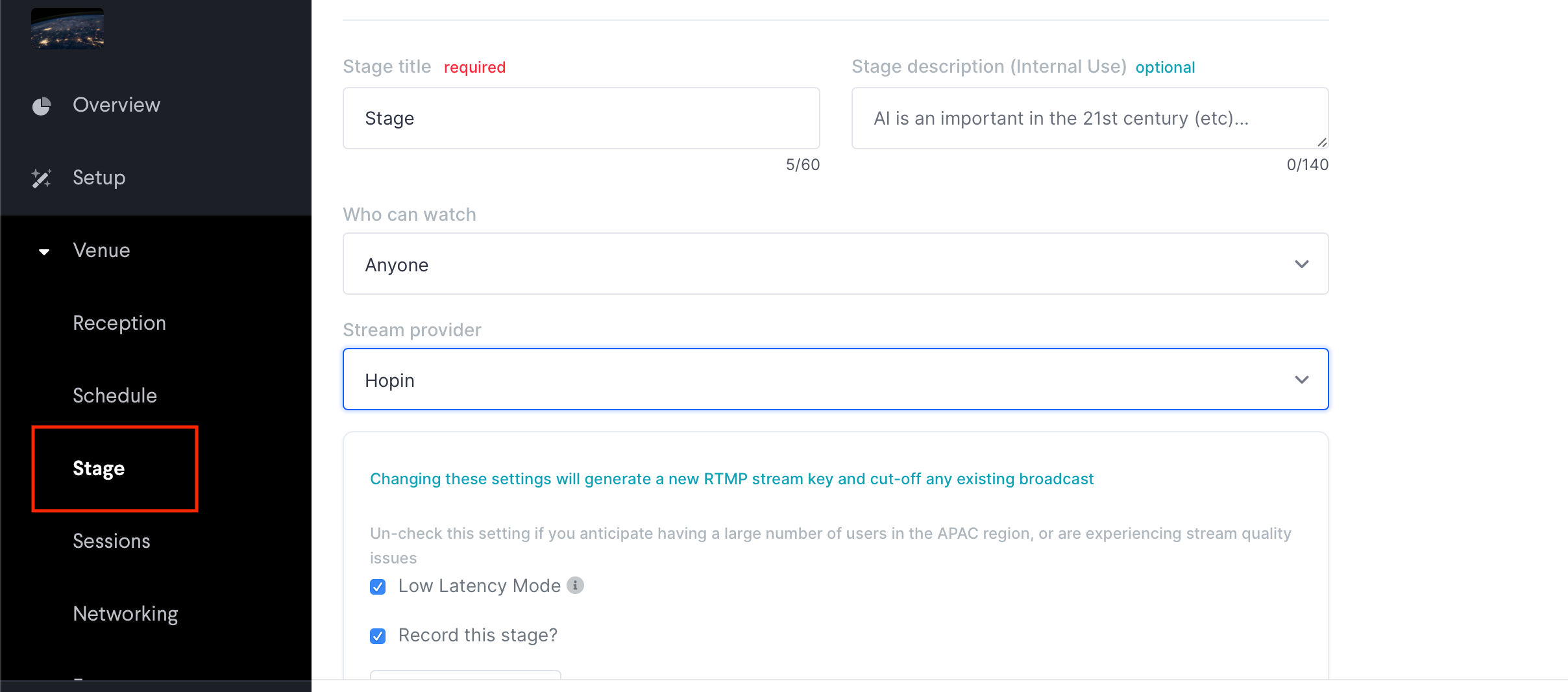 Select "Stream provider". Choose the provider of your choice (YouTube, Wistia, or Vimeo), and paste the video ID from the hyperlink. Click Save.
The Stream identifier field is for the ID only, NOT the entire URL. If the entire URL is used, or the timecodes are added to the link (e.g. LXb3EKWsInQ&t=26) an error will occur.
E.g. for the YouTube URL https://www.youtube.com/watch?v=LXb3EKWsInQ please use only LXb3EKWsInQ -- the part after the "=" symbol.
Important things to Note:
You're able to switch from a live feed to a pre-recorded video through the event dashboard but please note that this transition may require attendees refreshing their pages to view the change. Also, attendees will be required to hit 'play' for the video to begin.
Be sure the video on the third-party platform (YouTube, Vimeo or Wistia) is NOT set to private (or password protected) to avoid issues.
Adding a YouTube playlist will let attendees select which video(s) they want to watch. The playlist link must include https://www.youtube.com/playlist?list= You can find the link of the playlist by clicking the Playlist name at the bottom right corner of the YouTube window.
If you chose YouTube, Vimeo or Wistia, these videos will not be including in the Stage recordings and will not be available for Replay. If you would like include these videos in your recordings, then you can use StreamYard backstage and use the "Upload Video" function.