Apart from sharing your screen, you also have the option to share YouTube videos in a Session.
Organizer needs to enable this feature for each individual Session in the Event Dashboard > Venue > Sessions. In the Session settings, there's the Enable YouTube sharing option under Video Content.
Note: This feature needs to be turned on individually for each session.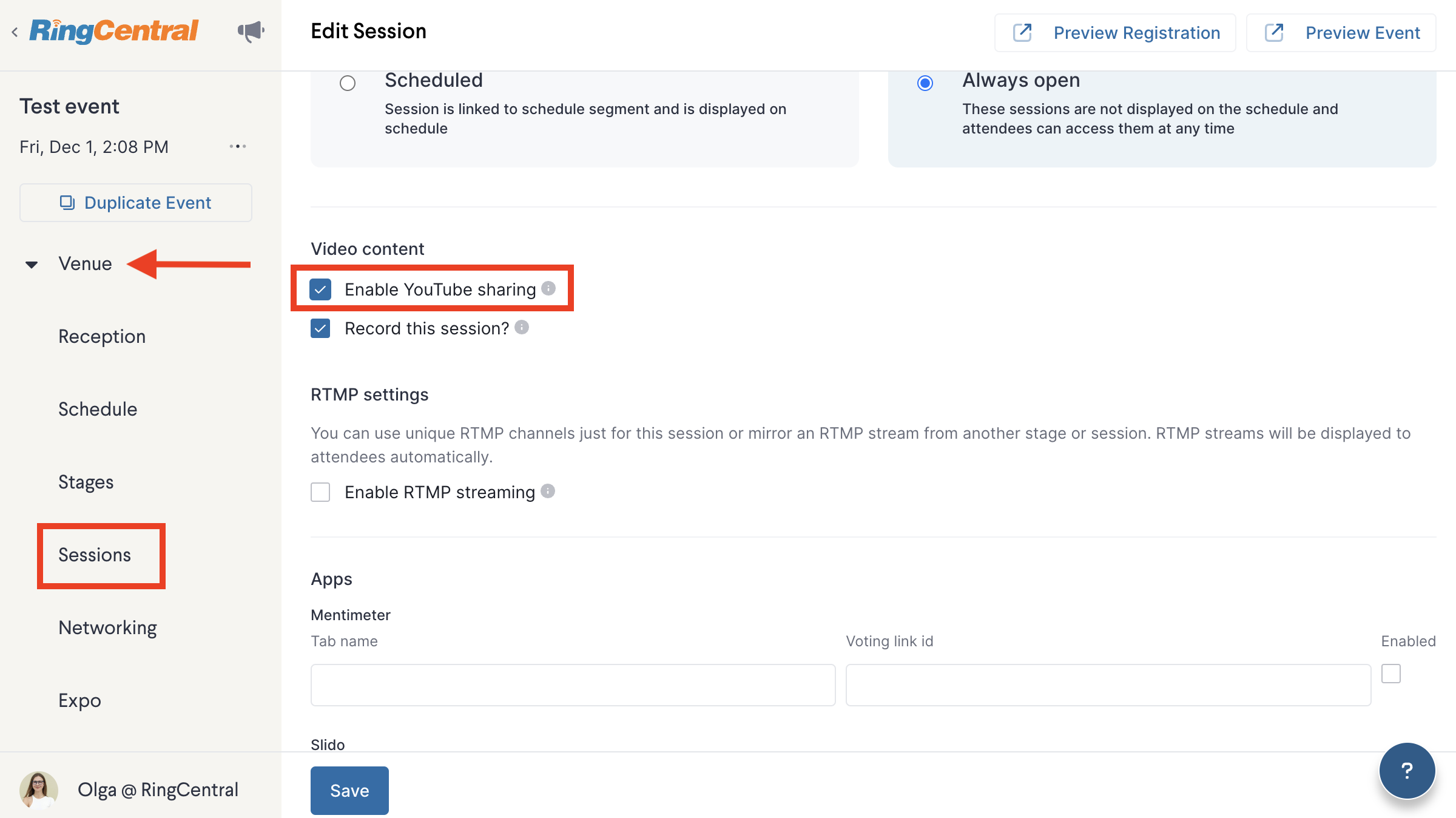 While in the Session, you will need to join the screen first. Once you're on screen, click on the Share Screen button, then YouTube Video.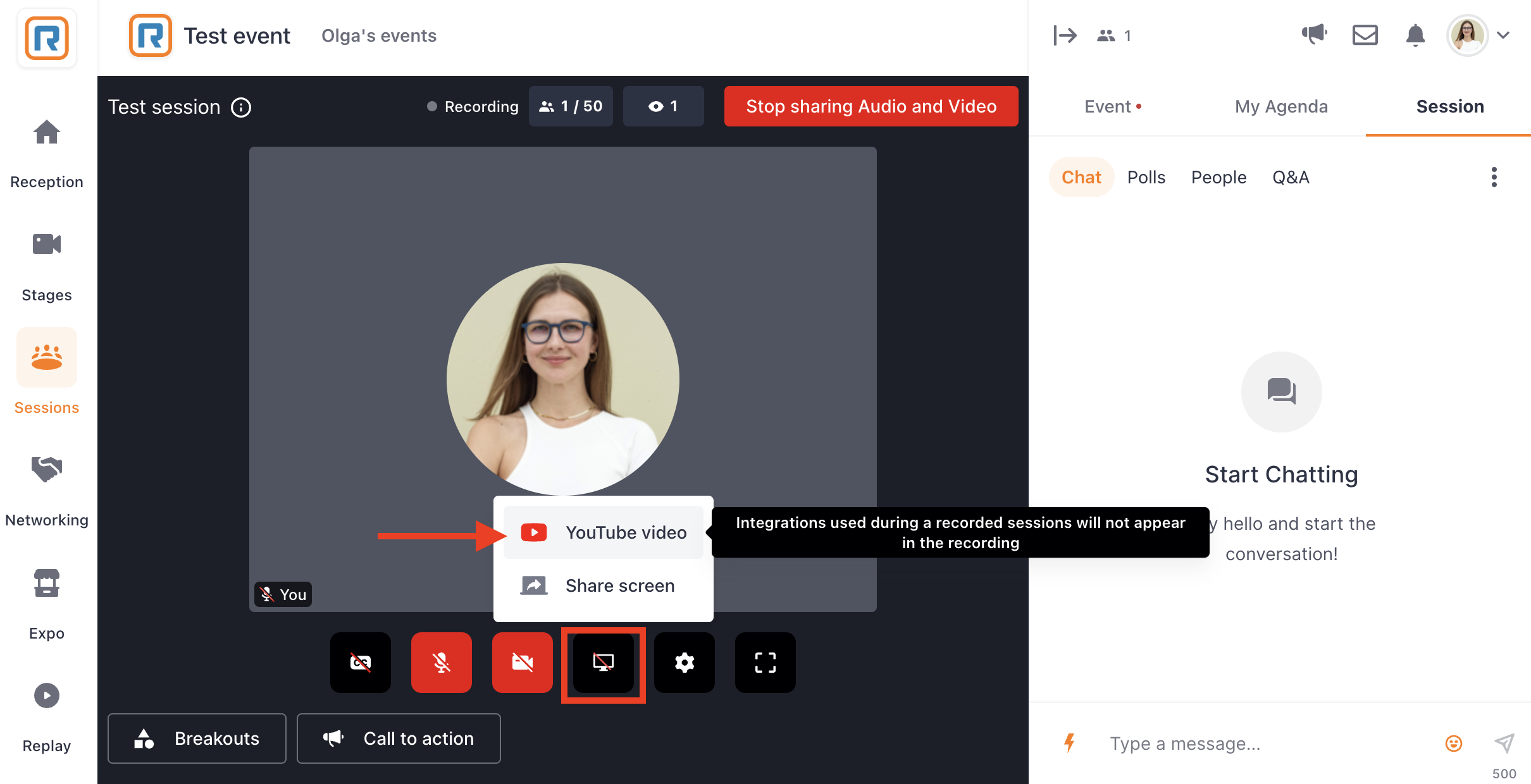 Add your YouTube video URL to the pop-up. Click Share Video to start Sharing it with your Attendees! It will begin playing automatically, so get ready.
Note: Be sure to use a video link that is Public and not Unlisted or Private, as these links will not work.
The video will start sharing for all attendees in the Session. Click the Share Screen button again and then Stop Sharing to remove the video.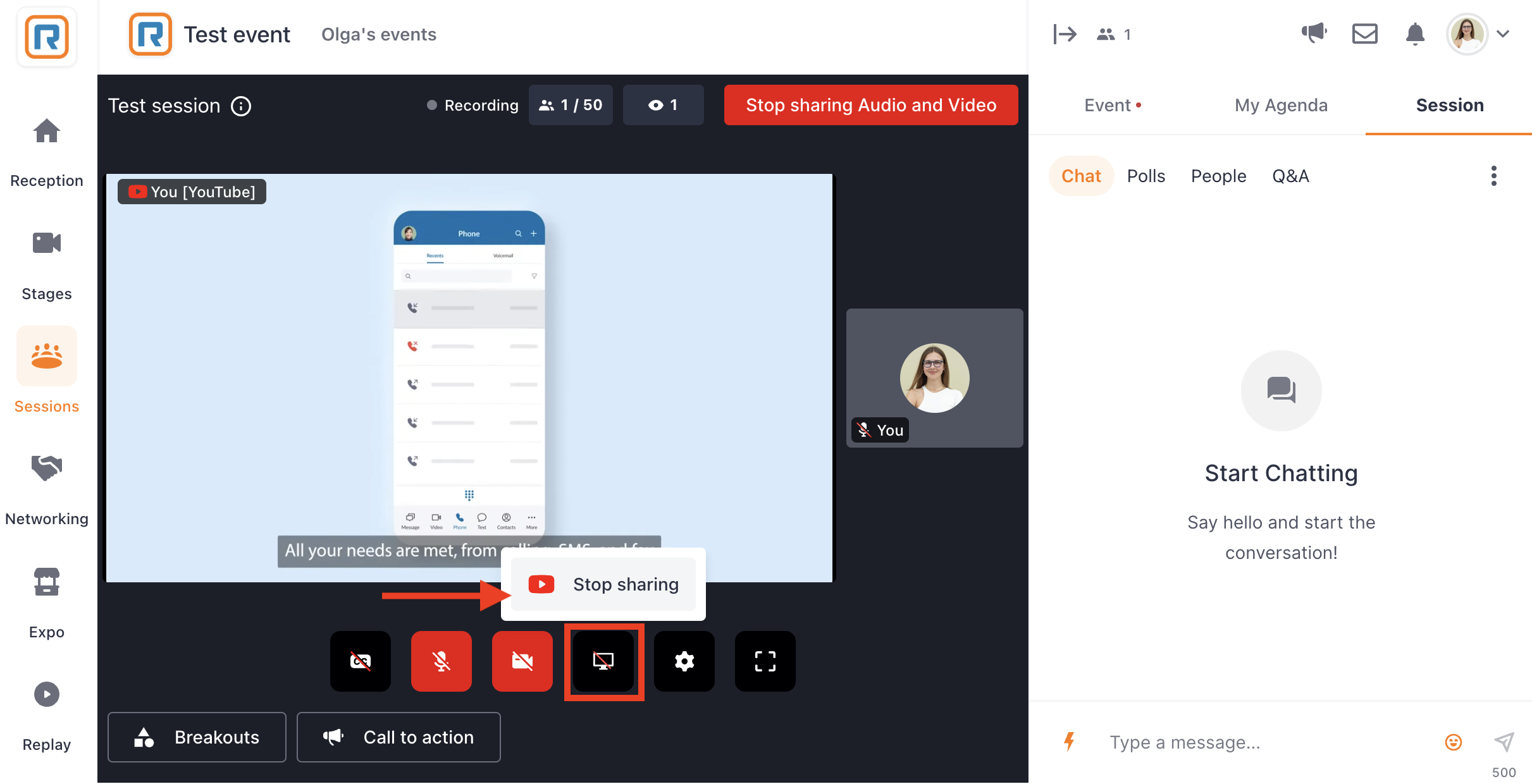 Important notes:
In a moderated session, only the Organizers & Moderators can use the YouTube sharing feature, while in an unmoderated session, anyone sharing their audio and video can share a YouTube video.
It's recommended for the user sharing the YouTube video to wear headphones and/or mute themselves while the video is playing to avoid echoing.
This feature only supports individual YouTube videos and YouTube Live streams. YouTube playlists are not supported at this time.
YouTube videos shared during the session will not be included in the Session recording.