Recordings of your Stage and Session segments will automatically appear in the Recordings tab of the Event Dashboard. 
Note: Free plans do not have access to recordings. Additionally, if you upgrade to a paid plan, any recordings from past events on the Free plan will not be available.
When will my recordings be available?
It takes a minimum of 1/3 of the broadcast length in order for a recording to appear in the recording page. For example, if a stream was 60 minutes, Organizers can expect to see it in the Recordings page in roughly 20 minutes. However, it can take up to 24 hours for your recordings to become available. 
If after 24 hours your recording hasn't processed, please contact RingCentral Support for assistance.
Access recordings
From your Event Dashboard, find the Recordings tab on the left sidebar to get access to your Stage and Session recordings.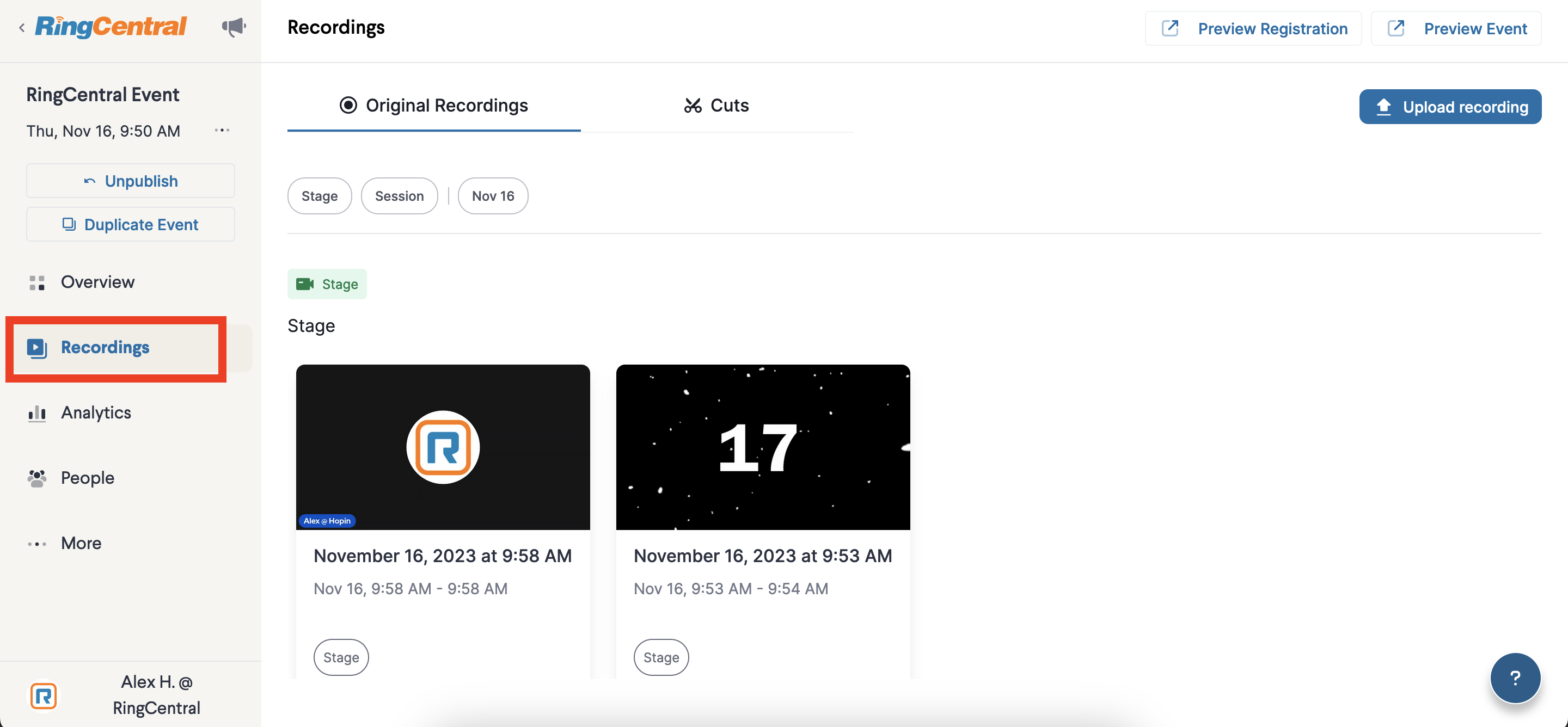 Note: 
If you are looking for recordings before your event is over, you will see a More header in the left sidebar and the Recordings page will be there.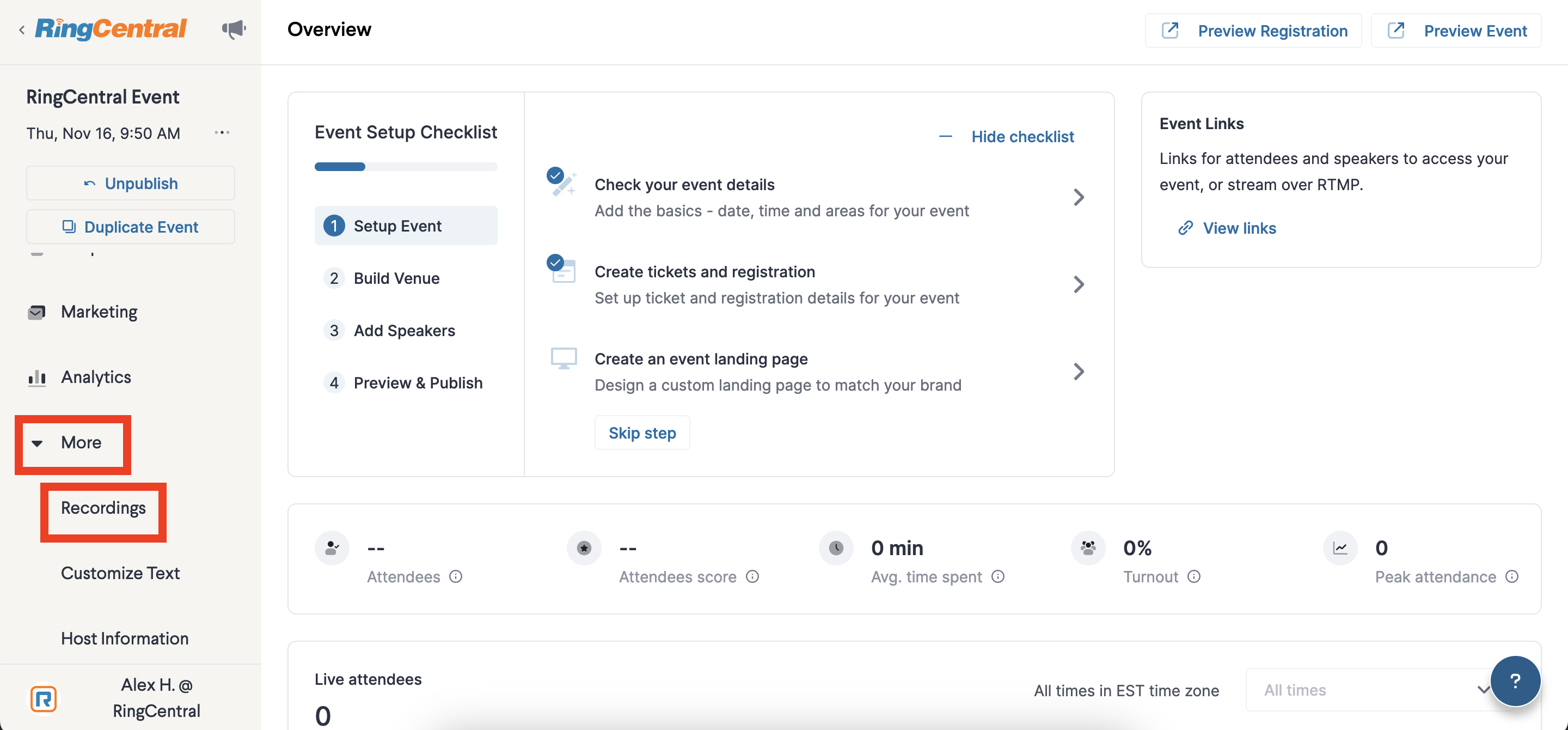 You will see your recordings organized via the Stages and Sessions you recorded within your event. 
Use the tabs at the top to look for recordings on each day of your event, or choose between viewing your Stage recordings or your Session recordings. You can also filter by day of your event.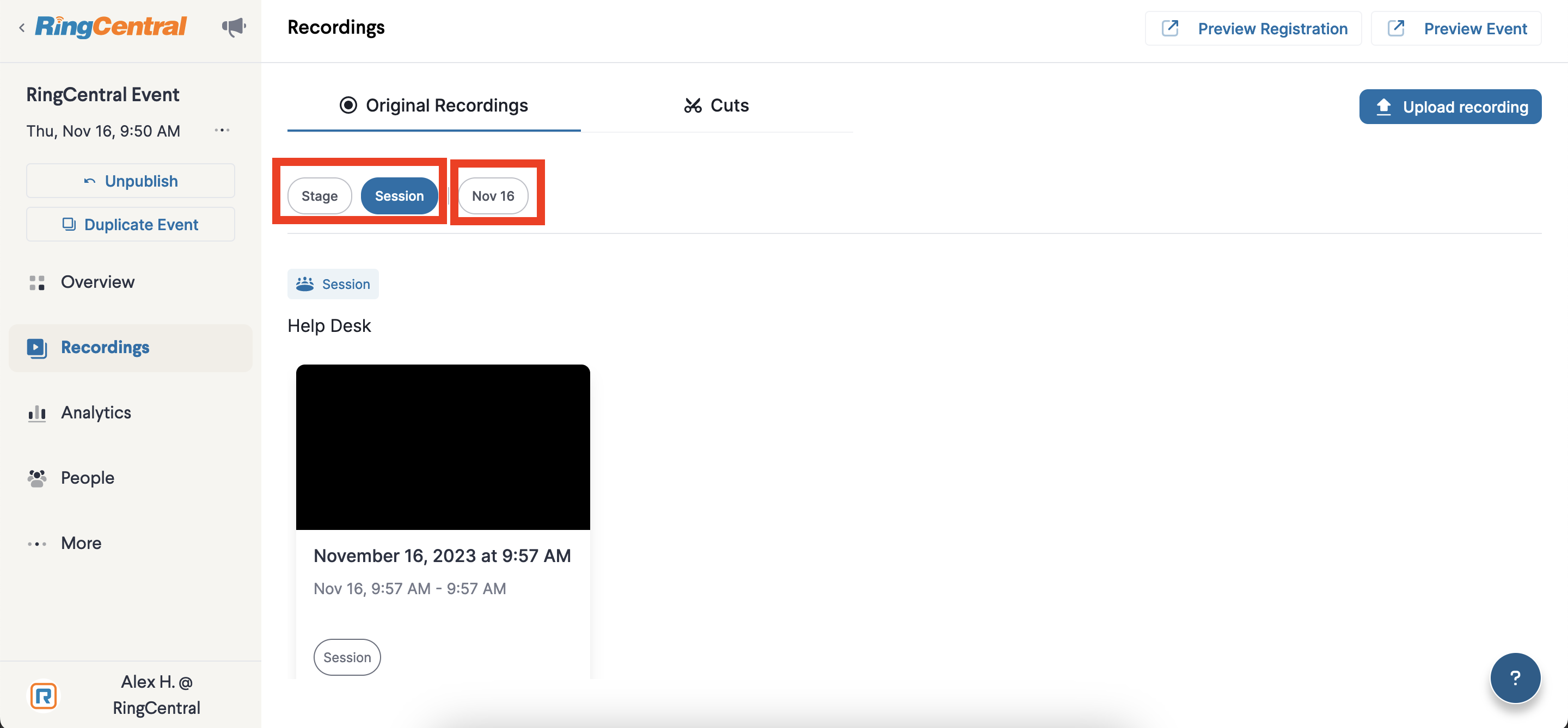 If it seems like there are not any recordings available, or perhaps you can't see the recordings you are looking for, click on the links at the bottom of the page to view your backup event recordings or rehearsal recordings. 
Rehearsal recordings - any recordings made before your event was live
Backup event recordings - any additional recordings made during the live event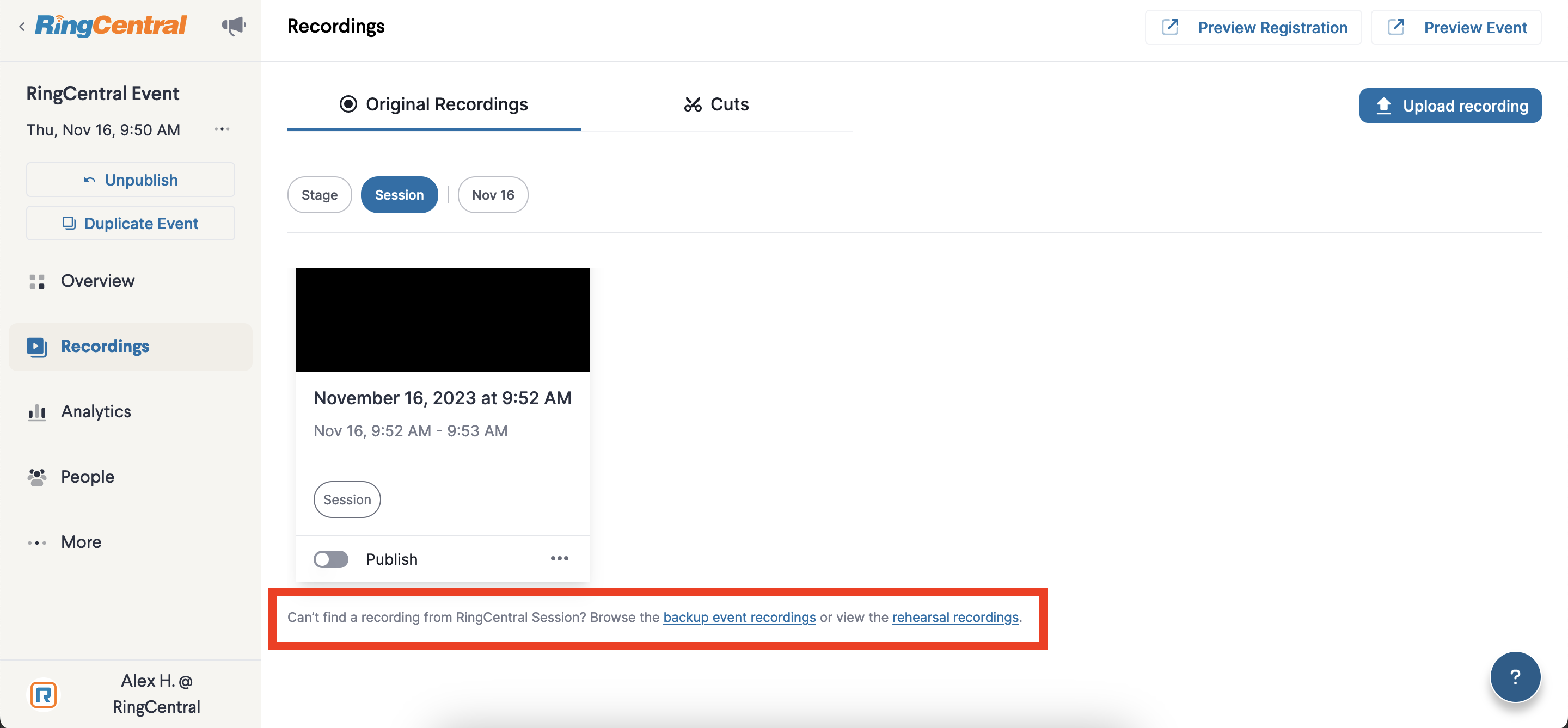 Note: If you are using RTMP and you use your Fallback RTMP keys, they will automatically be displayed in your backup event recordings.
When searching through your backup and rehearsal recordings, you can choose which Stage/Session to search for, as well as the days on which the recordings were made. You can also click Back to primary recordings to access your other folders.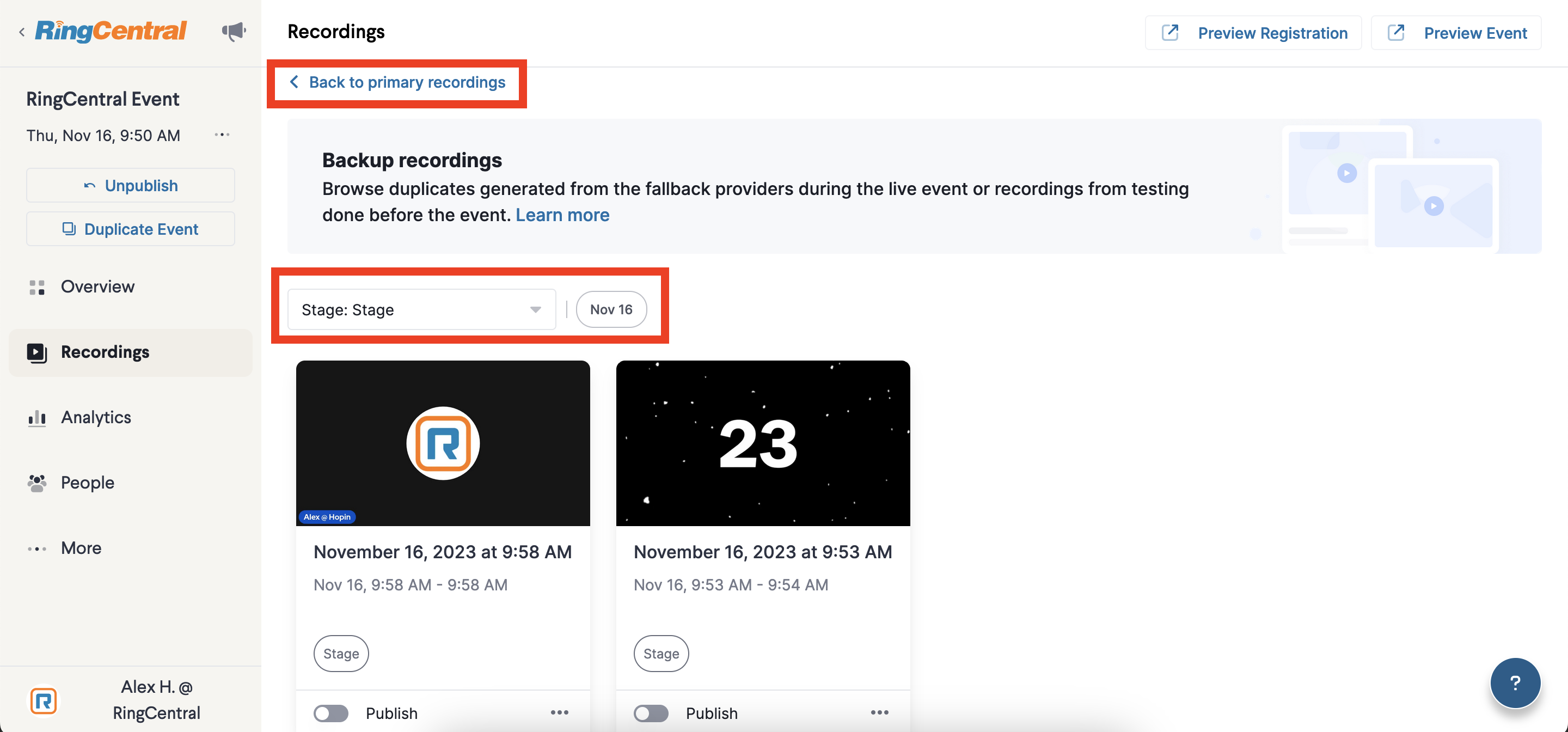 Edit or delete recordings
Click the three dots ••• on a recording to Create Cuts, Download, or Delete.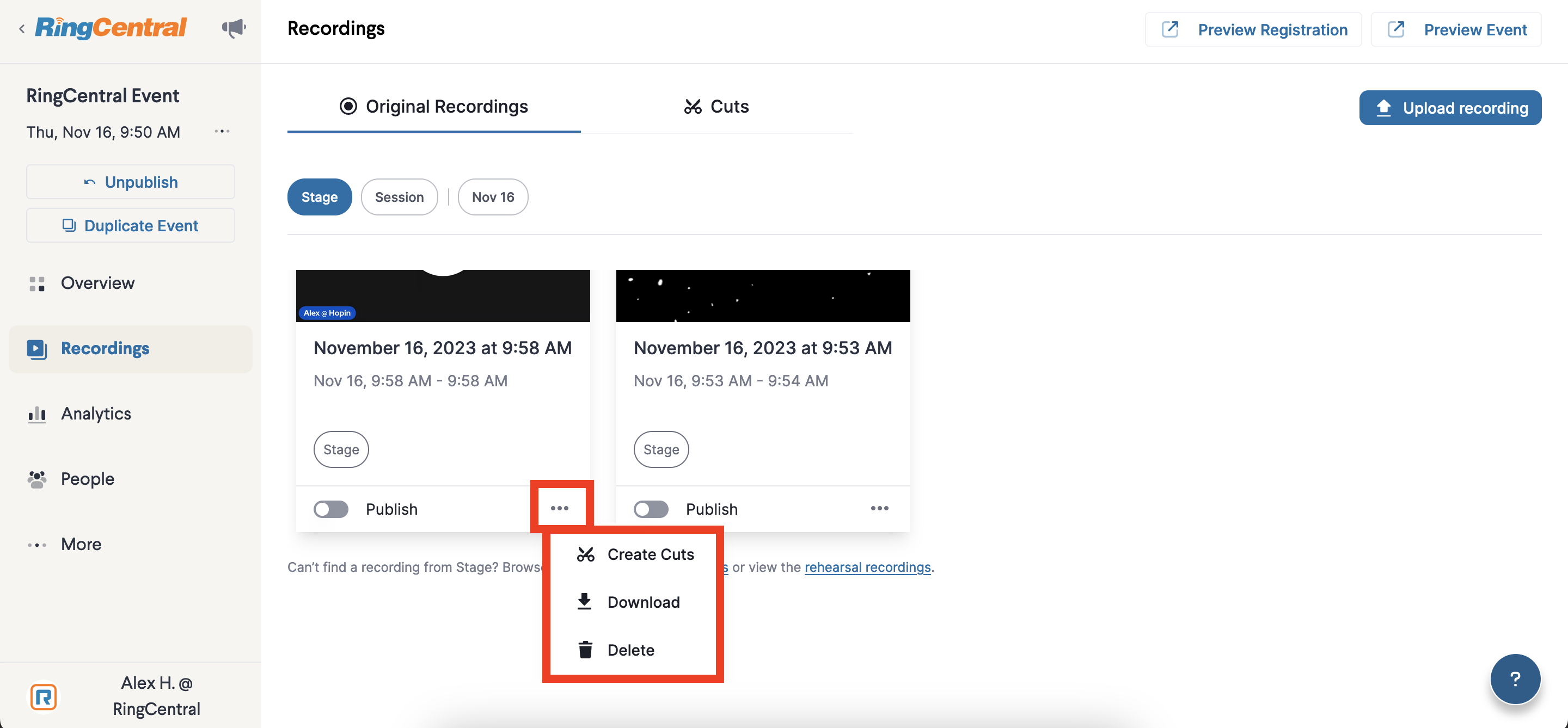 Note: If you delete a recording, it cannot be recovered. 
Click on the recording and then the Edit details pencil icon to edit the title (maximum 300 characters) and description.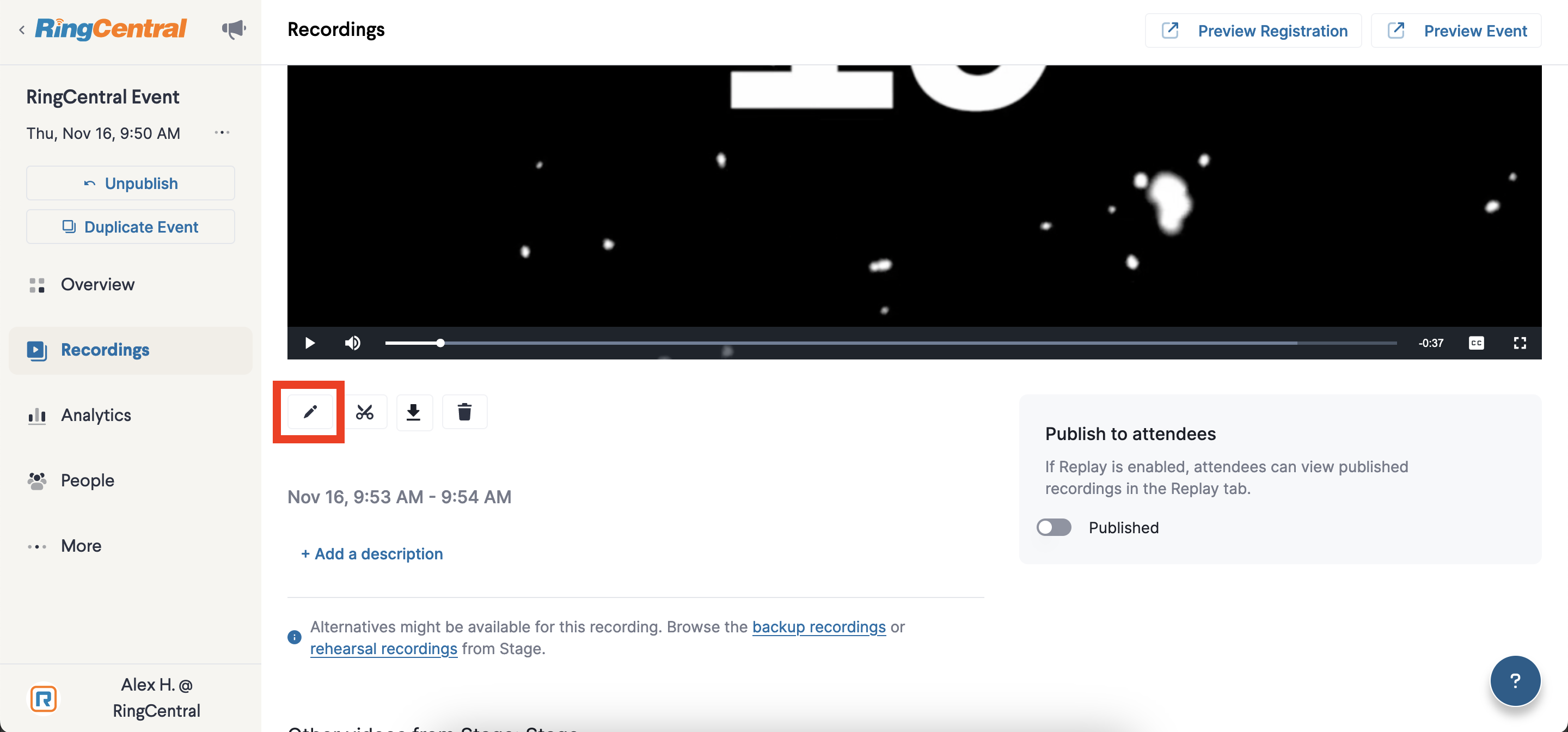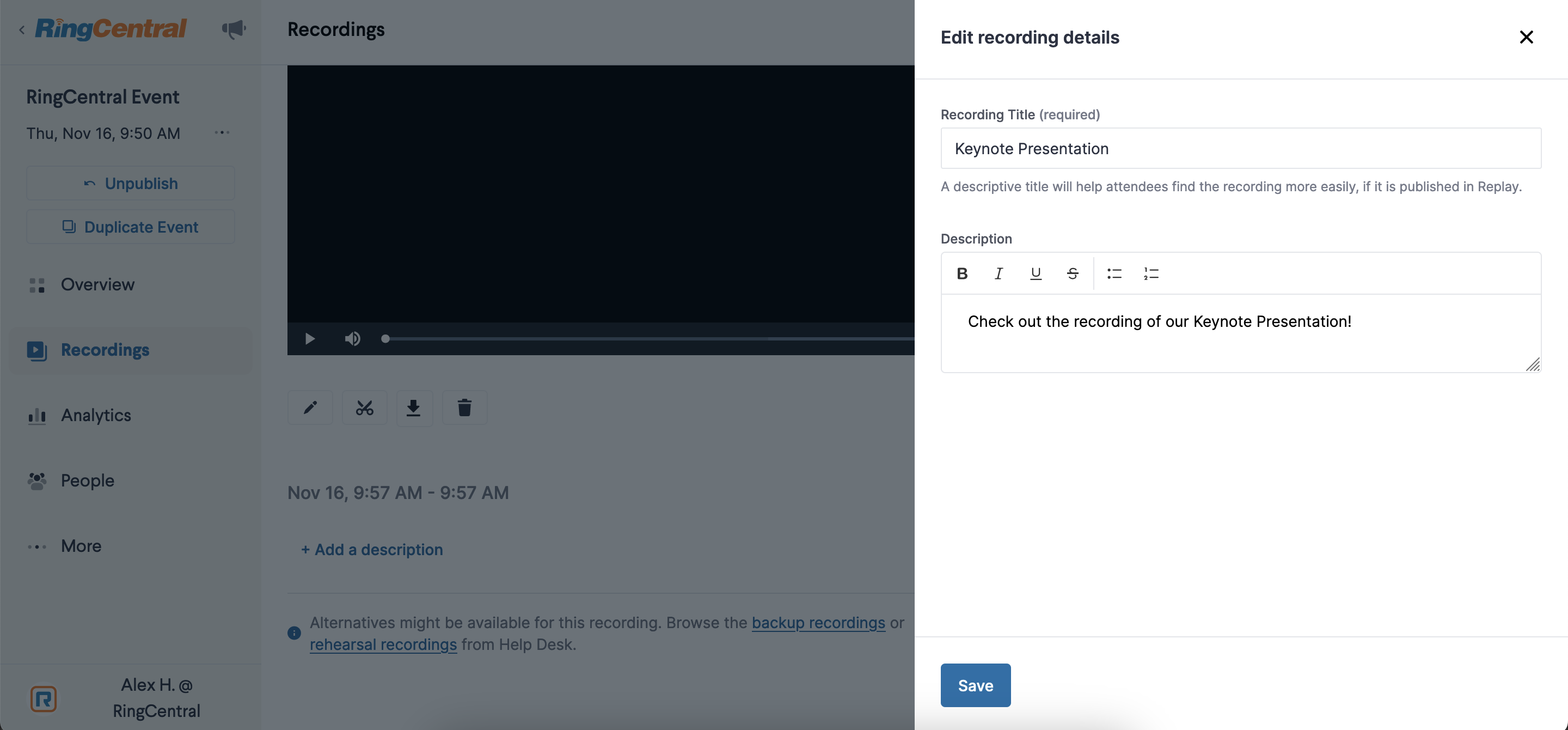 Publish the recordings to Replay
Click on the recording and toggle on Publish to attendees to immediately add the recording to your Replay area. For more details and instructions, see our guides Making event recordings available to attendees within the event and How to make recordings available after the Event.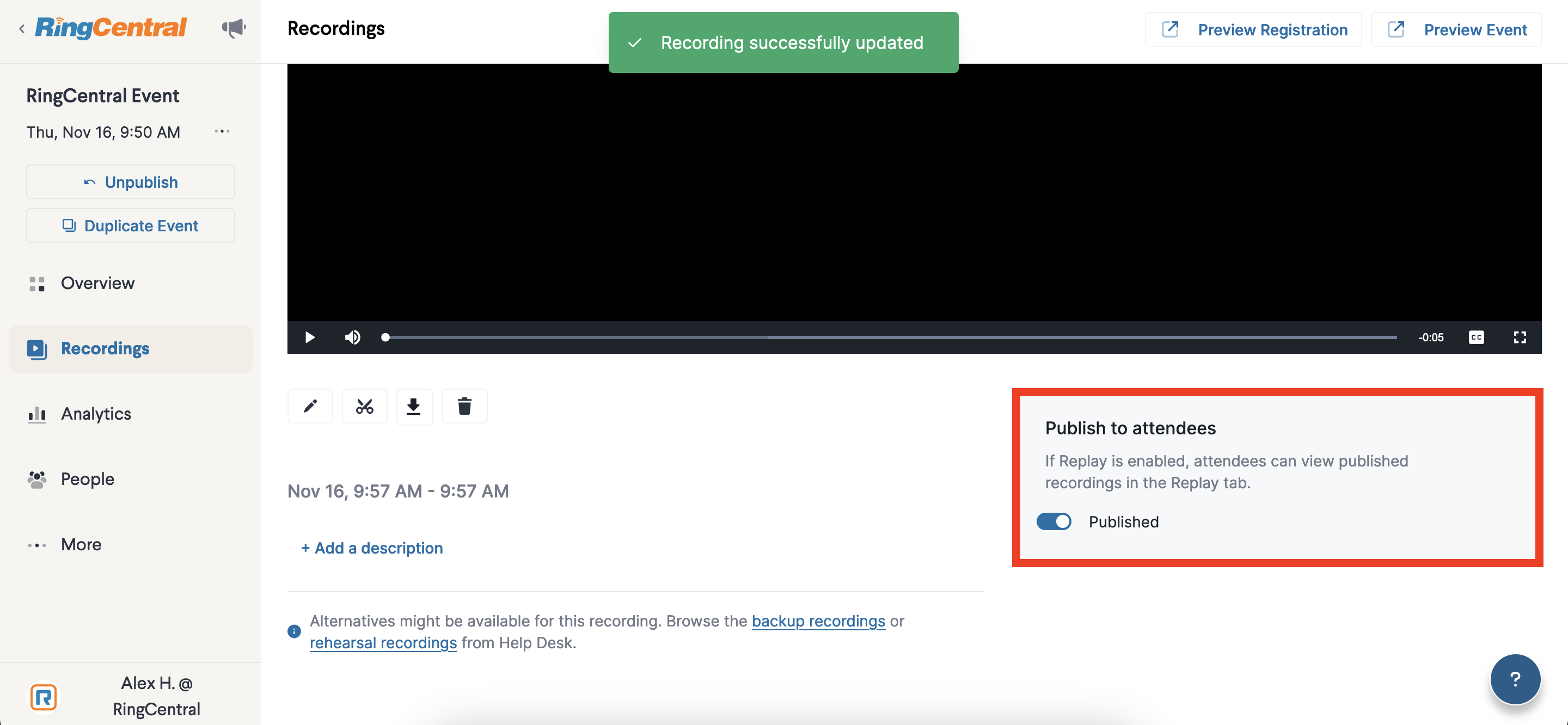 What content can't be recorded?
Currently, there are some limitations to what will be recorded within your event. The following features will not be included in your recordings:
Mirroring from a Session or Stage using RTMP
Apps and integrations
Shared YouTube videos 
Additionally, you must have the recording set to "on" in the Stage/Session settings for the entirety of the segment for it to be recorded. If you turn it "on" half way through the segment or after you stop broadcasting, none of it will be recorded. Recording will be set to "on" by default, but it's always a good idea to check it's still enabled before your event.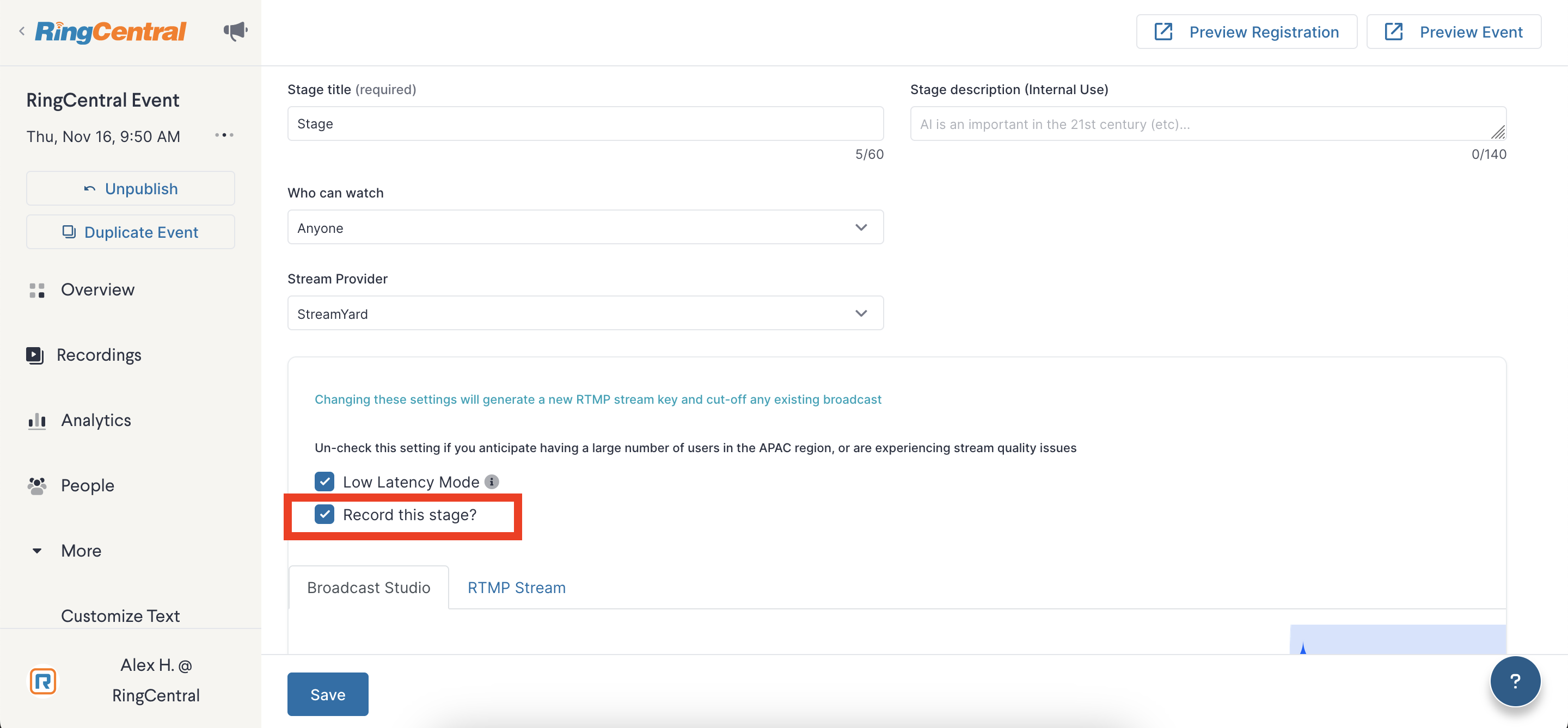 Can I upload recordings to Replay?
Yes! You can upload your own video files to Replay. See our guide How to upload recordings for complete details!