If you'd like to control which Attendees will have permission to participate on-screen with video and/or audio, you can create a Moderated Session.
Head to your Event Dashboard > Venue > Sessions and create or edit a Session.
Under Access, set the Who can share audio/video option to "Moderated," type the name of the attendee to give them Moderator role and permissions.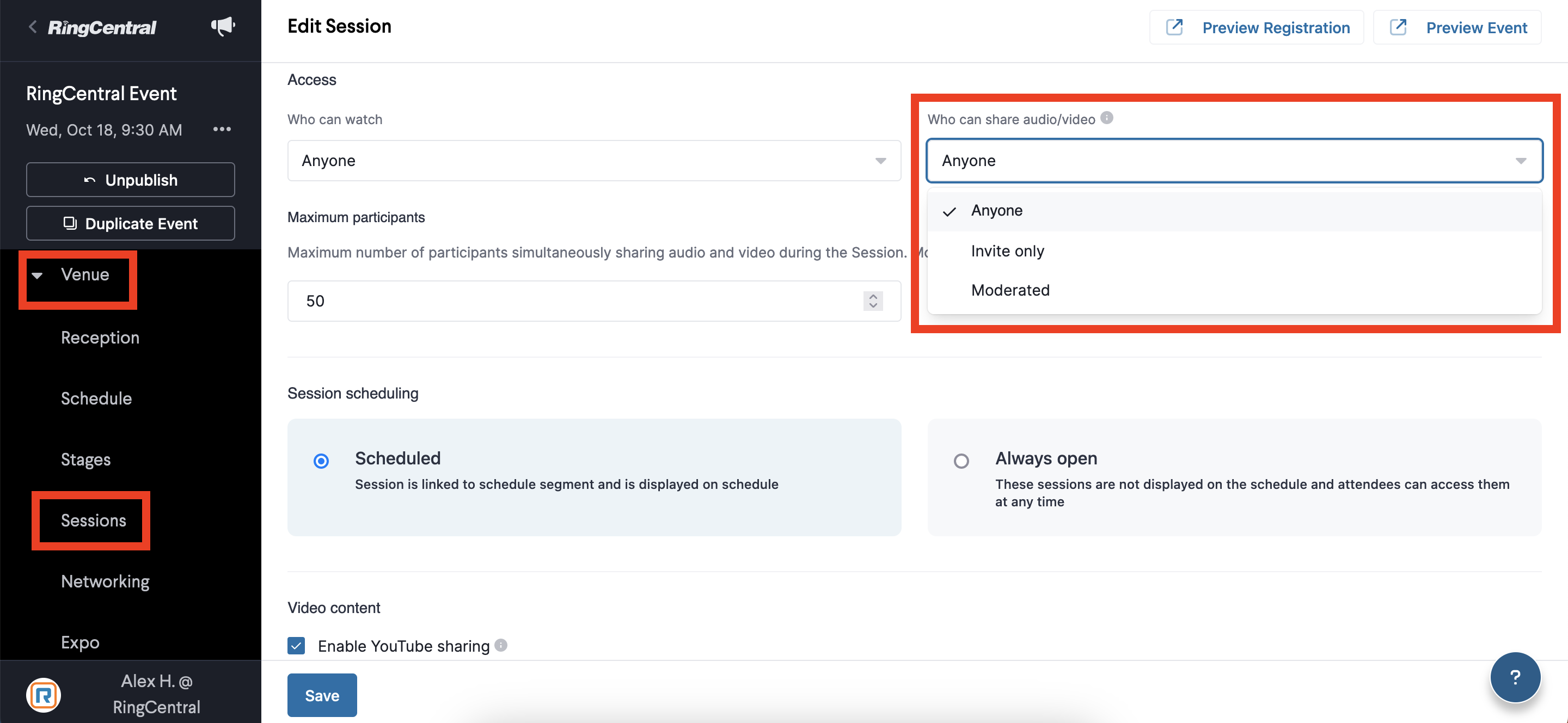 Note:
Only registered attendees can be assigned as moderators.
If you are using a separate registration system such as Zapier, you will need to send magic link invites to all of the participants that are going to Moderate Booths or Sessions.
When a Moderator is in a Session, other Attendees can click the button that says Ask to Share Audio and Video.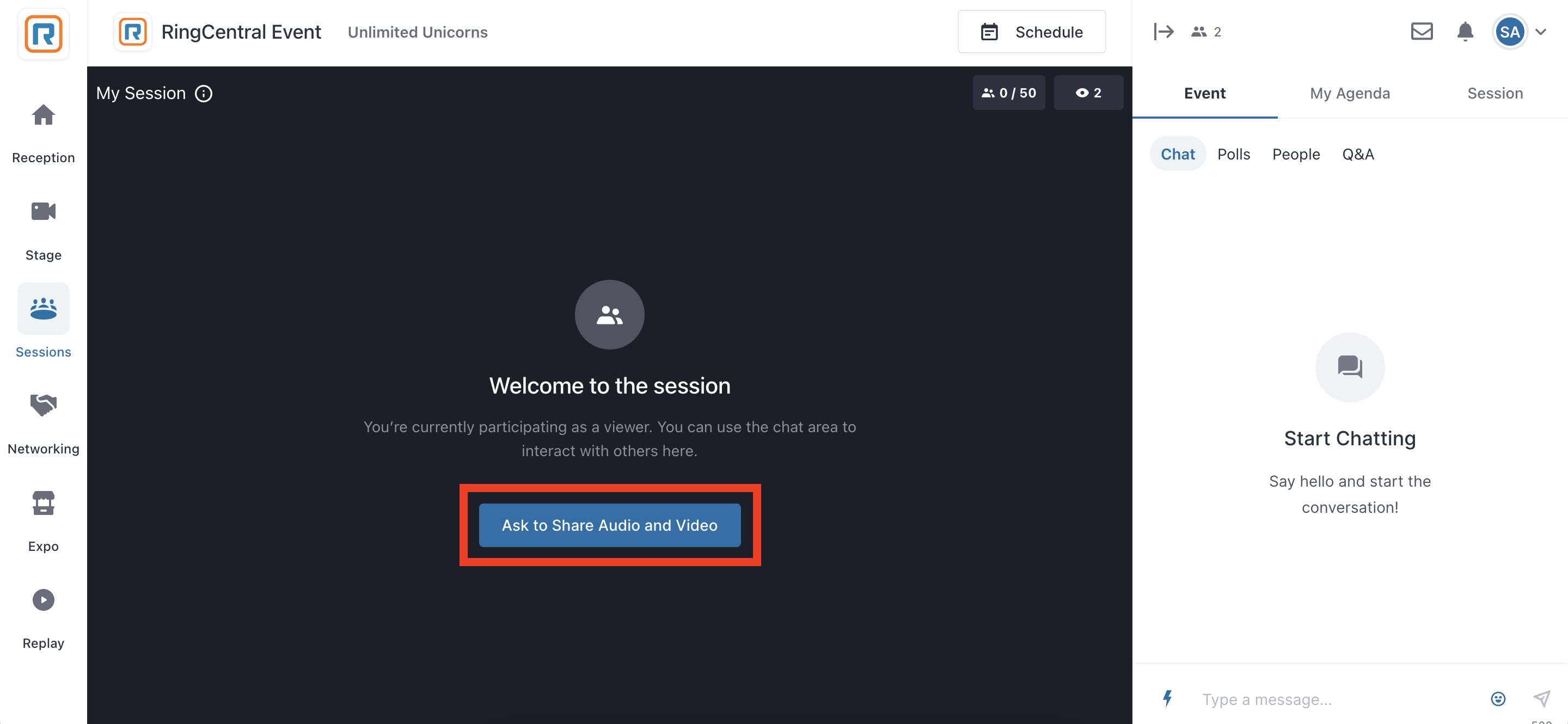 Clicking this button will open the Moderation panel at the bottom left of the screen for the Moderator to view who is requesting and click the green + to add them to the video stream.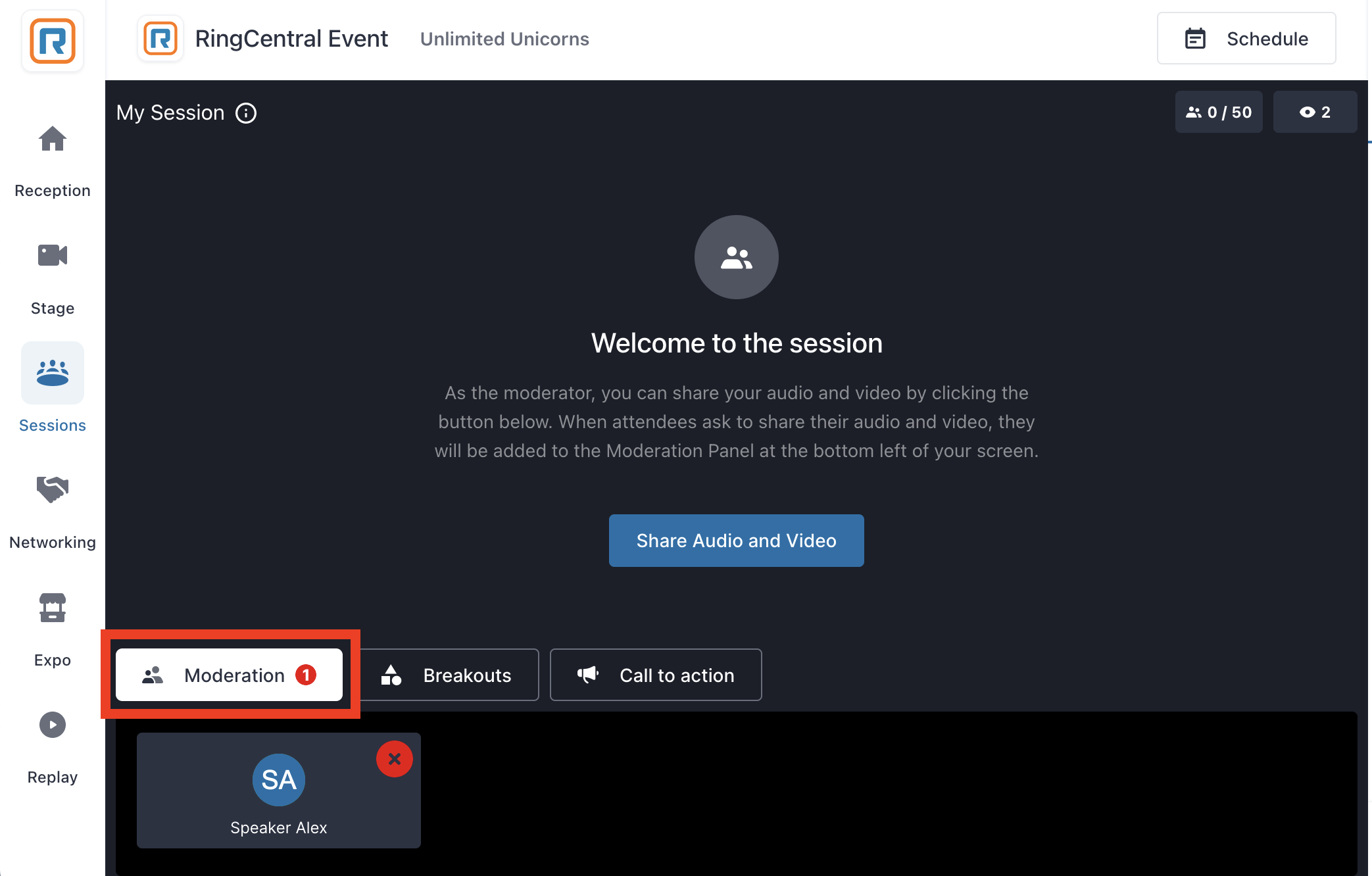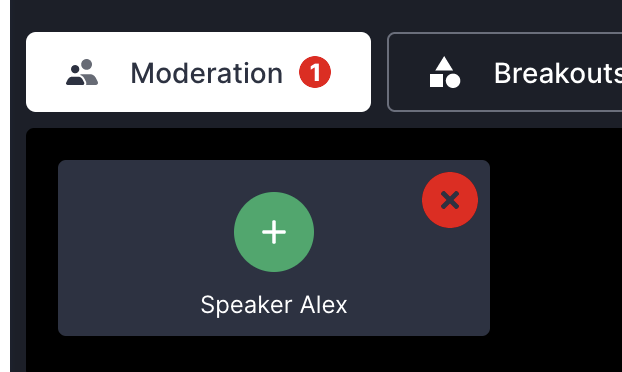 Once allowed, the Speaker will choose their audio/video devices and then appear on camera.
The moderator can take Speakers off the Session screen by clicking the three dots ••• by the Speaker or their screen share and then Remove. 
To add moderators to an Expo Booth, please ensure the Content Provider is set as "Session" in the settings and follow the previous steps above to manage participants as a Moderator.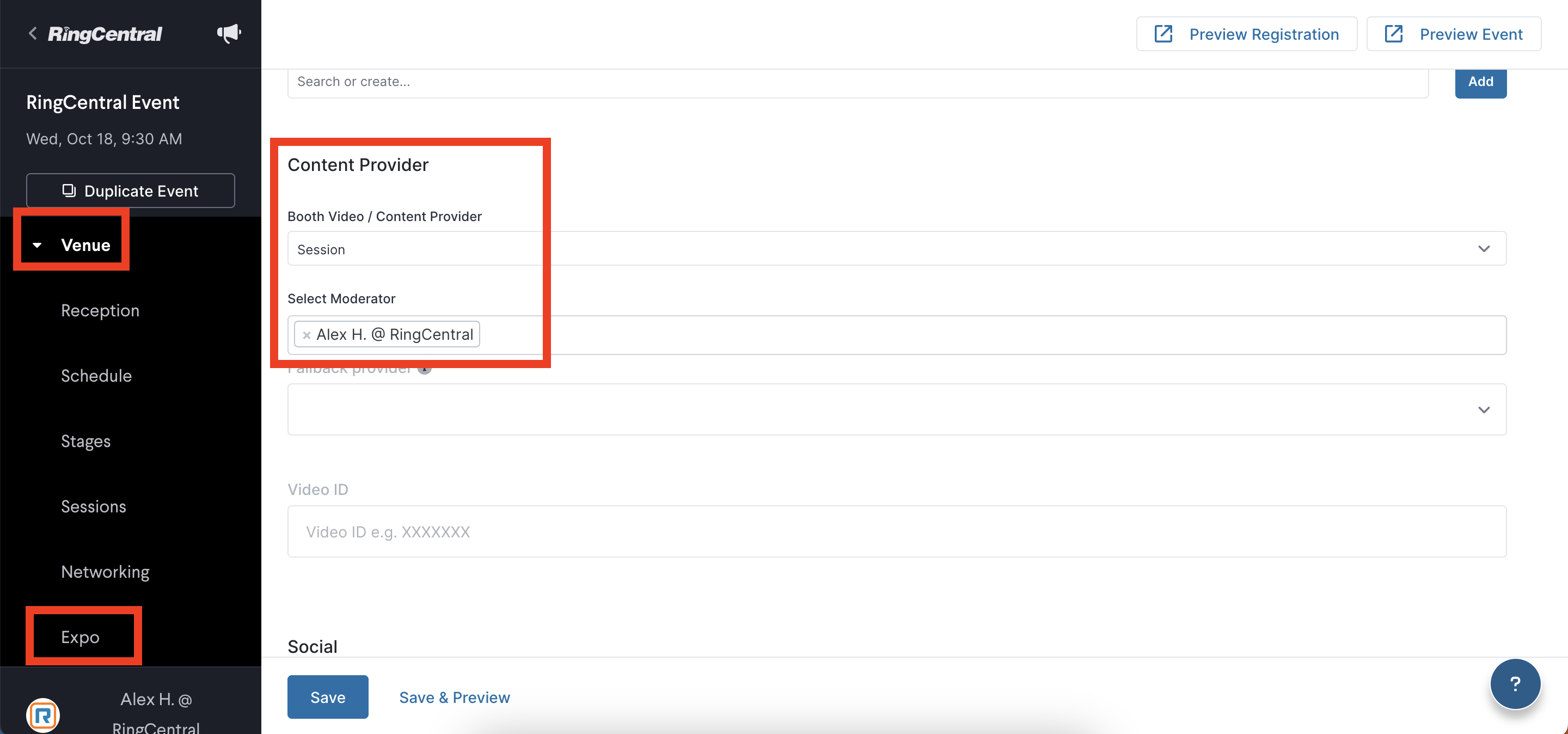 Moderators can also:
Mute a Speaker for all attendees on a Moderated Session or Expo Session
Create Polls for a Moderated Session or Expo Session
Toggle Fallback provider on the Expo Session if the fallback provider is enabled by Organization admin, Event admin, or Invited Exhibitor
Answer Q&A in their assigned Sessions