Hopin is the world's leading all-in-one events platform where you can create engaging events that connect people around the globe. Our platform is web-based and requires only a browser to create, host, or attend unlimited events.
Embedding parts of Hopin to third-party solutions
We understand the need for Organizers to embed the Registration page and offer the following options and best practices that are available under our registration suite as well as Hopin Canvas.
1. Embed the Registration Page on a third-party website
We have added a new option to allow the embedding of an event registration page on a third-party website. Find out more in our article How to embed the event registration page on a third-party website.
2. Embed the Event Schedule
Organizers have the ability to generate the embed code via iFrame for their event's schedules and can embed this code on third-party websites to have the schedule pulled up. Find out more information in How to embed the Schedule widget on a third-party website.
3. Create a Public event
All Organizers on any paid plan can create unlimited Public events.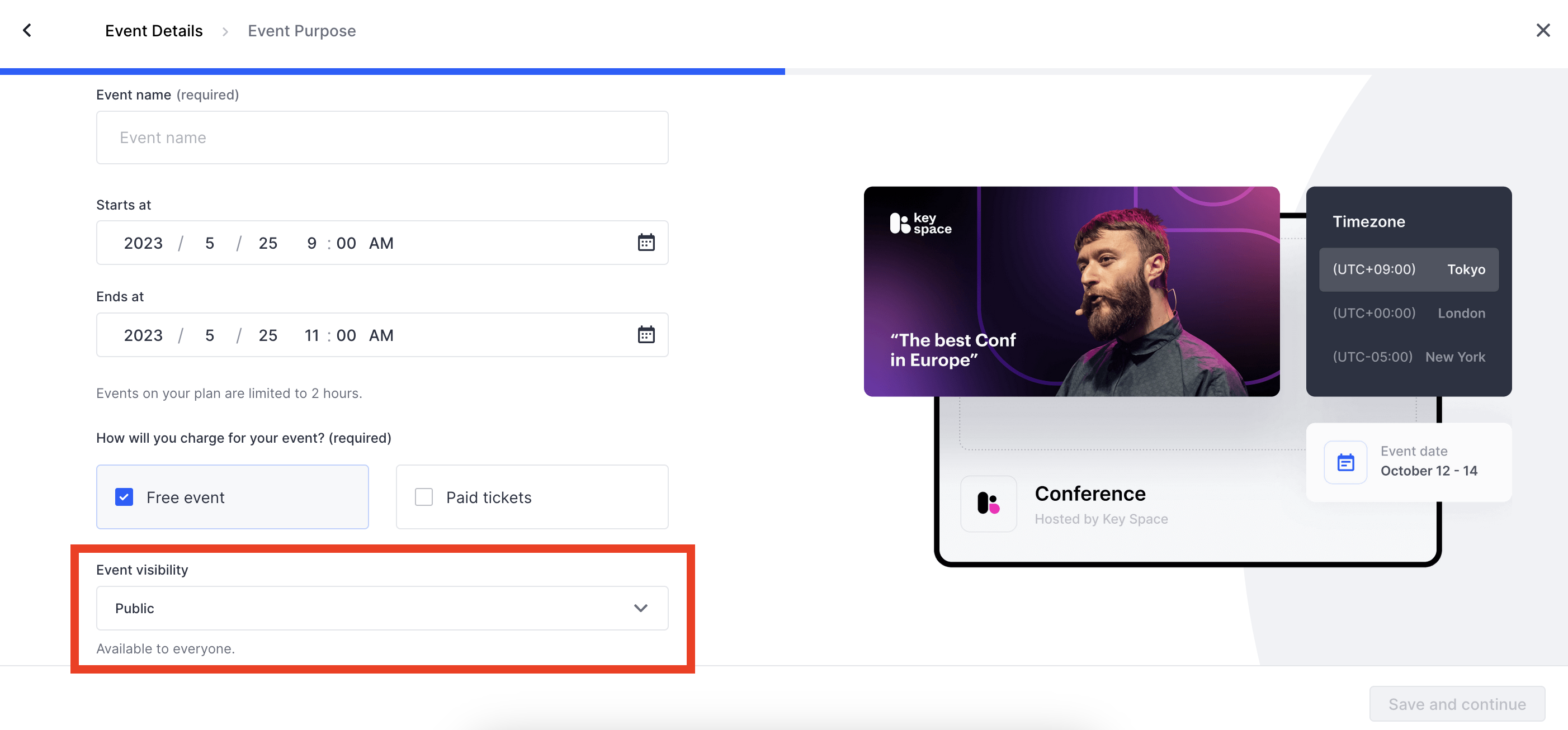 Once the event is Public, it will be indexed by search engines.
4. Create an event-related landing page
Once you create a landing page and link the CTA button to the event registration page, you can start promoting your event and drive traffic to your website.
Combining the two proven approaches, you can get maximum exposure before your event starts.
Embedding the Hopin platform as an iframe to third-party solutions
Hopin platform can only be accessed at https://hopin.com/ website and cannot be embedded (except for the registration page and the Schedule) for a number of reasons.
The first and most important is security. We care about the data protection of our customers and have implemented all necessary measures to keep the data protected from unauthorized access or abusing customers.
Embedding our platform to any third-party solution will put at risk the attendees, organizers, and speakers since in no way we will be able to check the security of a third-party solution and guarantee the same level of security we provide when accessing the Hopin website.
The second is our vision of the future. We see Hopin becoming the destination to create, discover, and experience the best live online events on the internet.
People already visit Hopin to find premier networking events, trade fairs, live music experiences, industry summits, social gatherings, private events, educational training seminars, meetups, entertainment, fundraisers, and so on.
Hopin will be the home for a wide variety of high-quality online experiences. Similar to videos on YouTube or articles on Medium, users will recognize events hosted on Hopin as a standard, great experience.