You are registered for an event hosted on RingCentral and may be wondering how to access the event.
If you were invited via Magic Link, use this guide to access your event. 
If you know your login information, you can head here and sign in. If you don't remember this information, you can reset it using the password reset form on the same page.
Once logged in, navigate here and you will see a direct link to the event you are attending. Your Home page contains all the events you have registered for. You can click on the event to get in once it's time.
Note: You will have access to the event 5 minutes before the scheduled start time.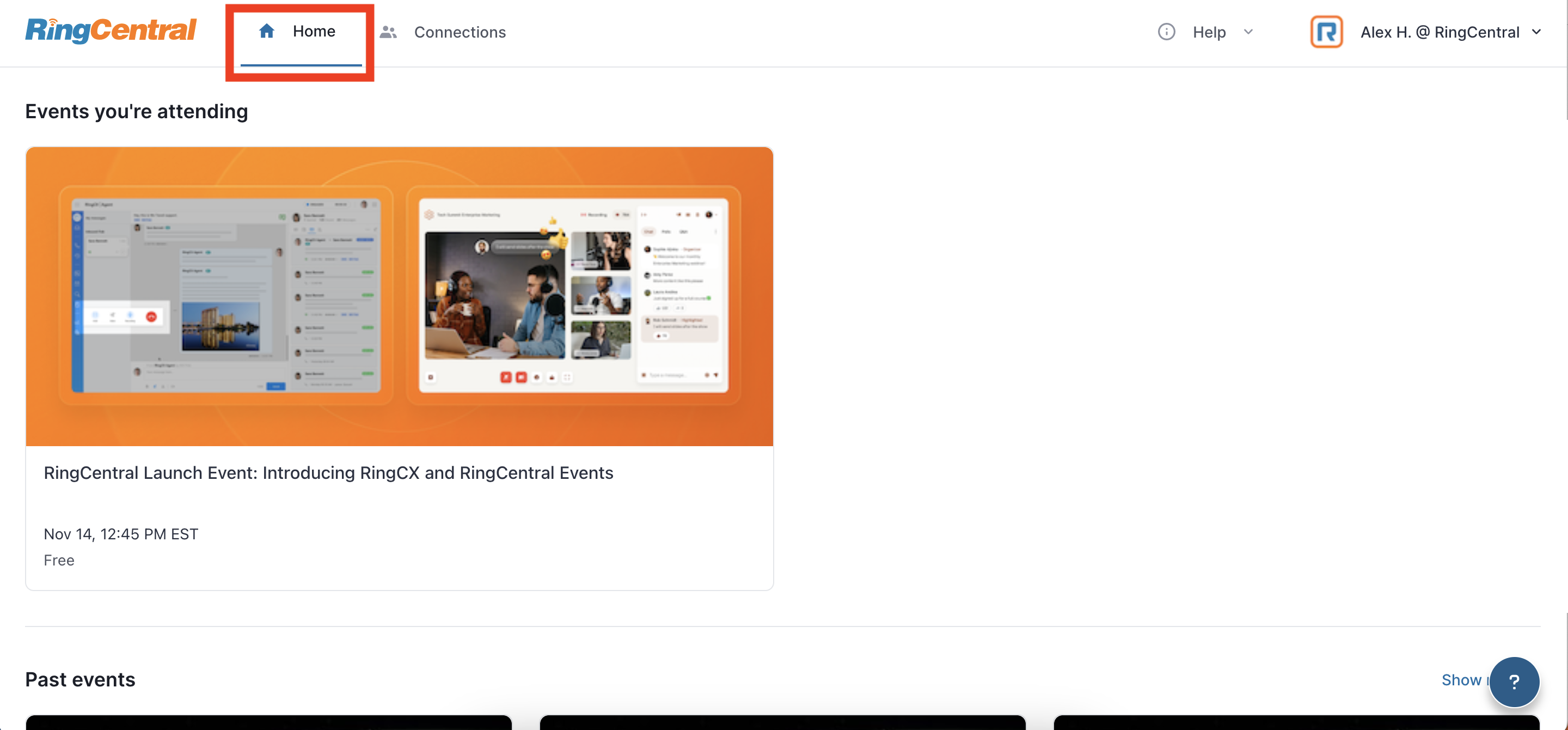 The Home tab displays your upcoming events as well as the past ones.
On the Connections tab, you'll see a list of everyone you've connected with using the networking feature.

Click your profile picture and Manage Profile to update your details. Here, you can update your avatar, name, user email, headline, bio, and social profiles.

See our guide How to update your profile details for more information.
Other things to note:
To get the best experience, be sure to check our Browser Compatibility article. You can also check I can't join a Session or Backstage in case there are any issues accessing the event.
Once the event is over, you may not be able to access information from the event, so please note any important chats as you won't be able to access chat messages.
If you'd like to reach out to the organizer of the event, you can find their contact information on the registration page of the event, at the 'Hosted By' section.