If you're looking to provide your attendees with the option to catch up on missed sessions, enabling the Replay area can be a great solution. You will be able to publish the existing Stage and Session recordings, as well as upload video files to make them available in the Replay area.
By enabling uploads, Event Organizers gain valuable flexibility and opportunities to customize their recordings. They can download the recordings, professionally edit them, and seamlessly upload the polished versions back into the Event Dashboard. Additionally, the upload functionality allows event organizers to include supplementary video materials that are relevant to the event or streams that couldn't be recorded due to existing limitations (e.g., RMTP streams into Sessions).
To upload a recording, go to the Event Dashboard > Recordings and click Upload recordings: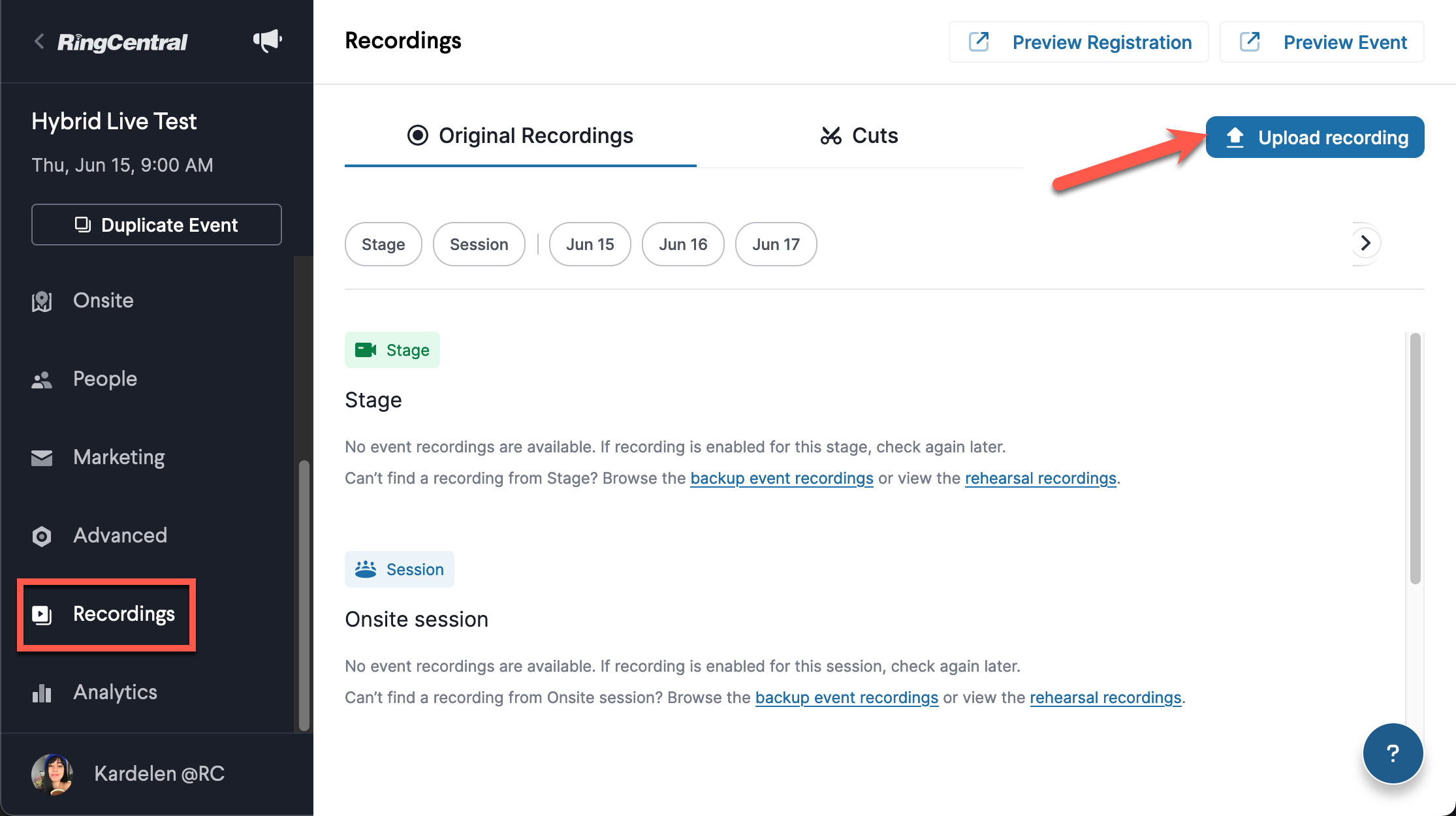 A pop-up window will appear, providing you with the following options:
Upload recording: choose a file from your desktop or simply drag and drop it into the upload window.


Note: We support video files in the MP4 format, with a maximum size of 6GB and a duration of up to 10 hours.

Recording name: enter a descriptive name for the recording to help attendees identify the content easily.
Schedule segment: select the associated schedule segment for this recording. The schedule segment will determine the date and time of the recording, providing a structured browsing experience for attendees.
Publish to attendees: toggle the option to publish the recording to the Replay area. This decision can be made either during the upload process or at a later time, offering you more control over when the content becomes available to your audience.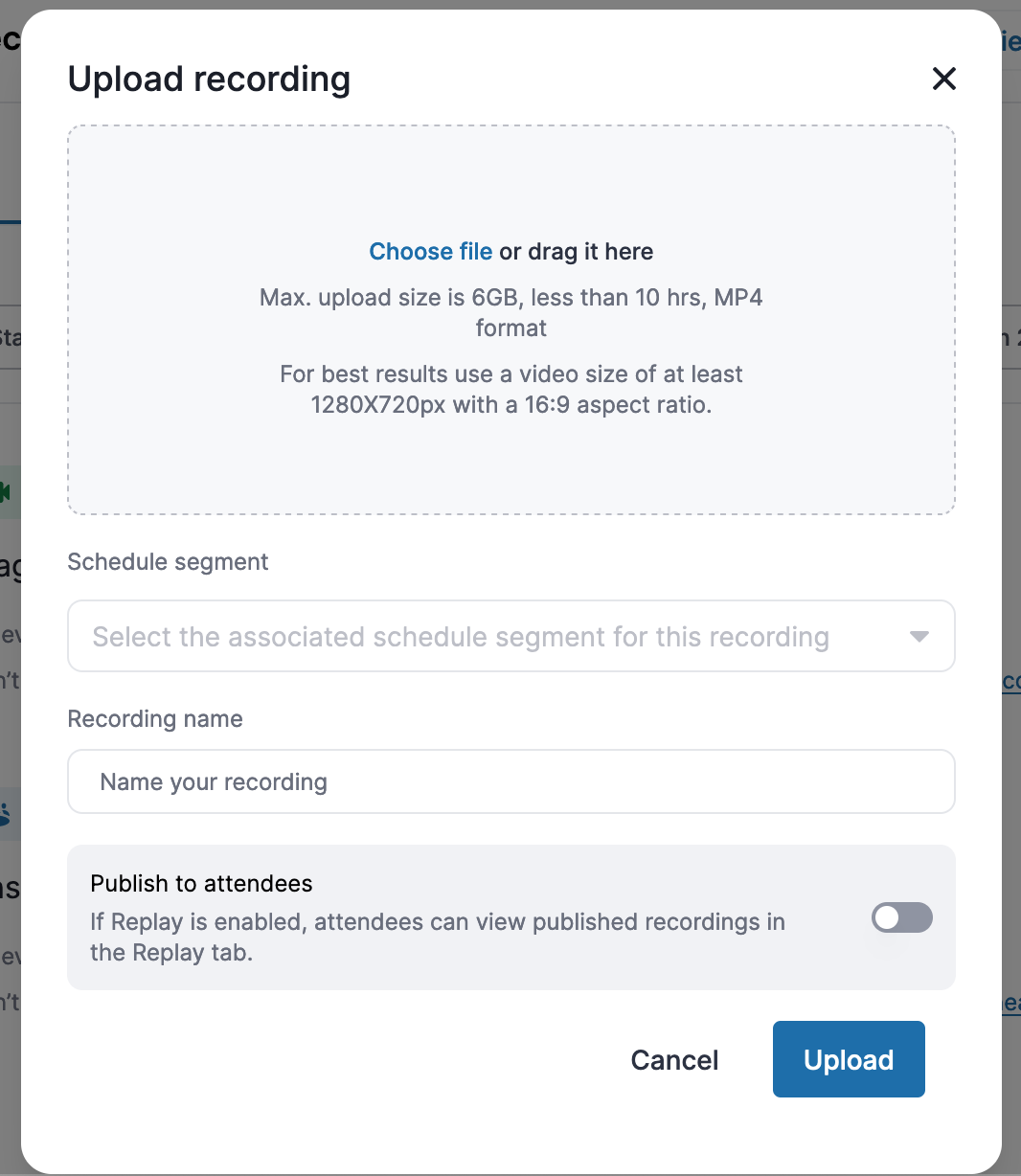 When you're ready click Upload. Depending on the size of the file it may take some time for the recording to upload and process.
Once the video file is uploaded it will show up on the Recording page as any other recording. You will be able to change its name, add the description, create cuts, download or delete it, as well as publish/unpublish it to the Replay area. Here you can learn more about managing recordings: How to access recordings