As an event organizer, you can view all Attendee information by finding their entry on your Event Dashboard > People > Registrants page. Head over to the Registrants page and use the search and filter functions to find the registrant that need to have a different ticket type.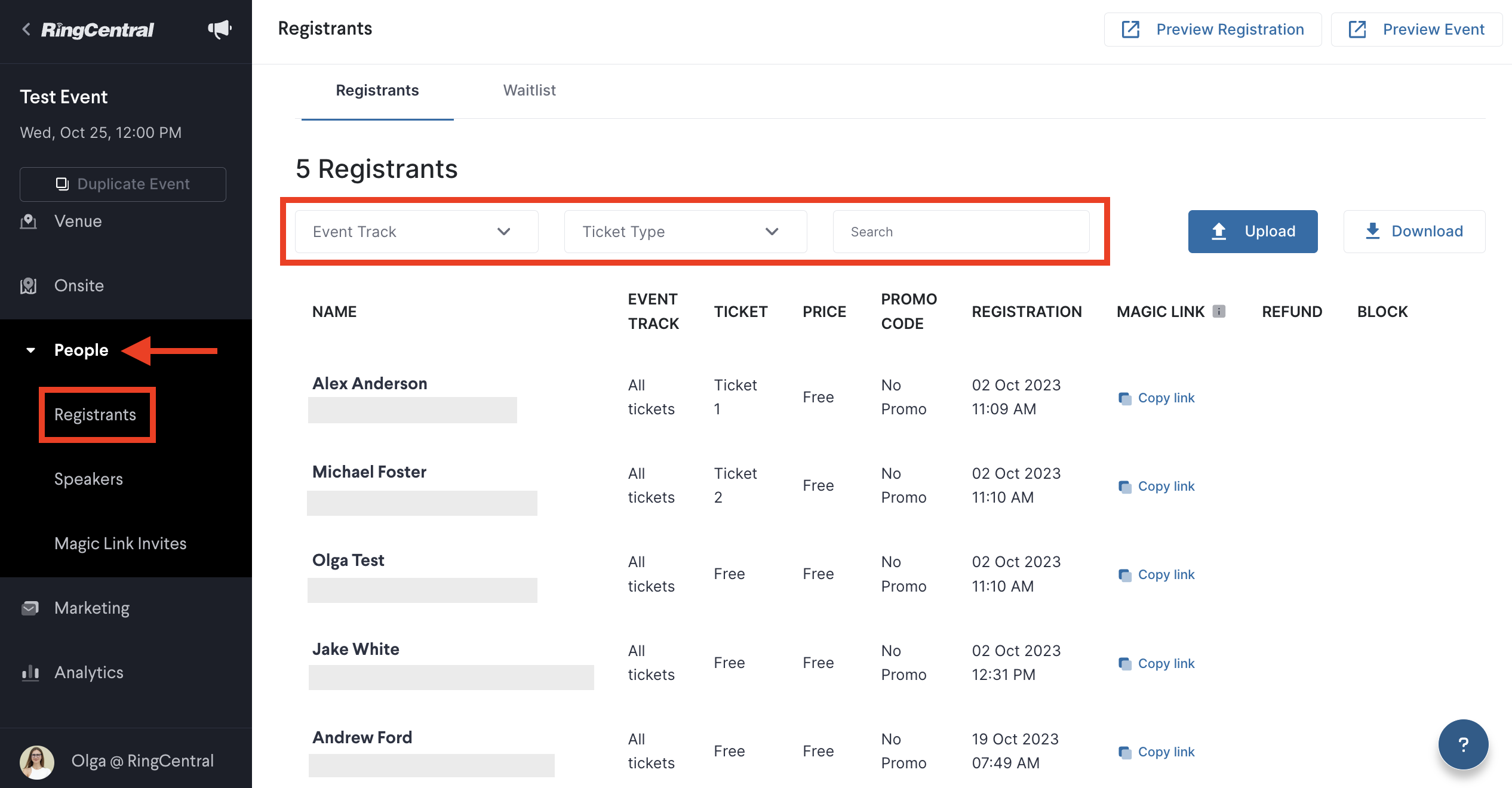 Once you have found the registrant, hover over their entry to display the 3 dots on the right hand side. Click on this button, and then click See details from the drop down list that appears. 

In the new panel, click Edit details to make changes. 
Now, you can change the ticket type. Once finished, make sure you click Save.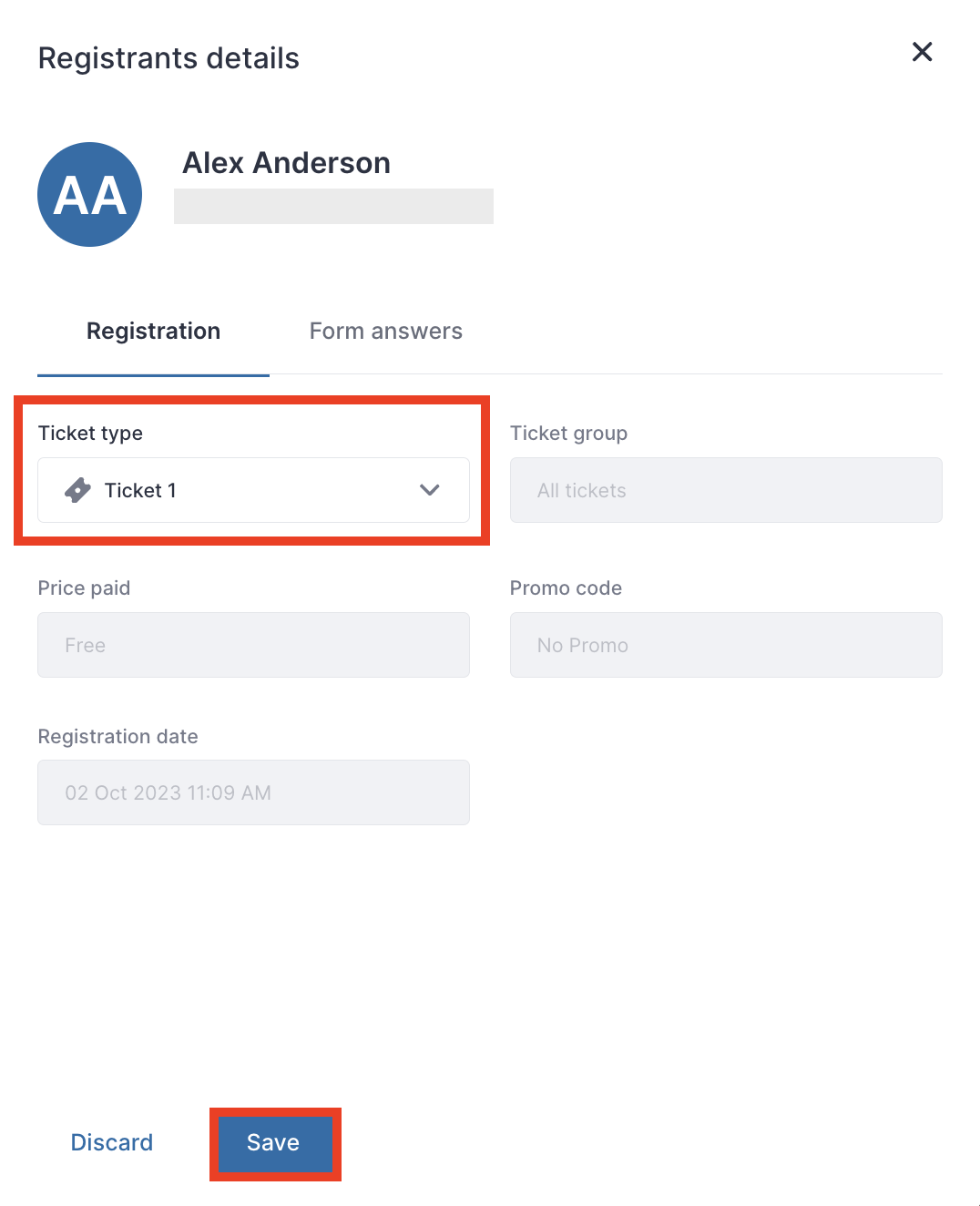 There are a few thing to keep in mind when changing the ticket type:
- The Attendee will be still able to use the same magic link.
- There will be no confirmation emails sent out either to the Attendee or the event Organizer.
- Ticket will still have the same price or will stay free. The event Organizer will need to issue the refund or issue a charge for the new ticket manually if applicable.
Note
:
If for any reason you are unable to save changes after editing the ticket type, please make sure that all required registration form answers are filled in before clicking Save. They may have not been present for the previous tickets, but they will be now. You can see our guide How to access and edit registration form answers for more information.