Follow the below steps to adjust who can invite you to video calls, direct message you, and invite you to meetings. 
Inside an event, other attendees will see these options under each person's profile by default. Some options can also be disabled by the Event Organizers before the event starts.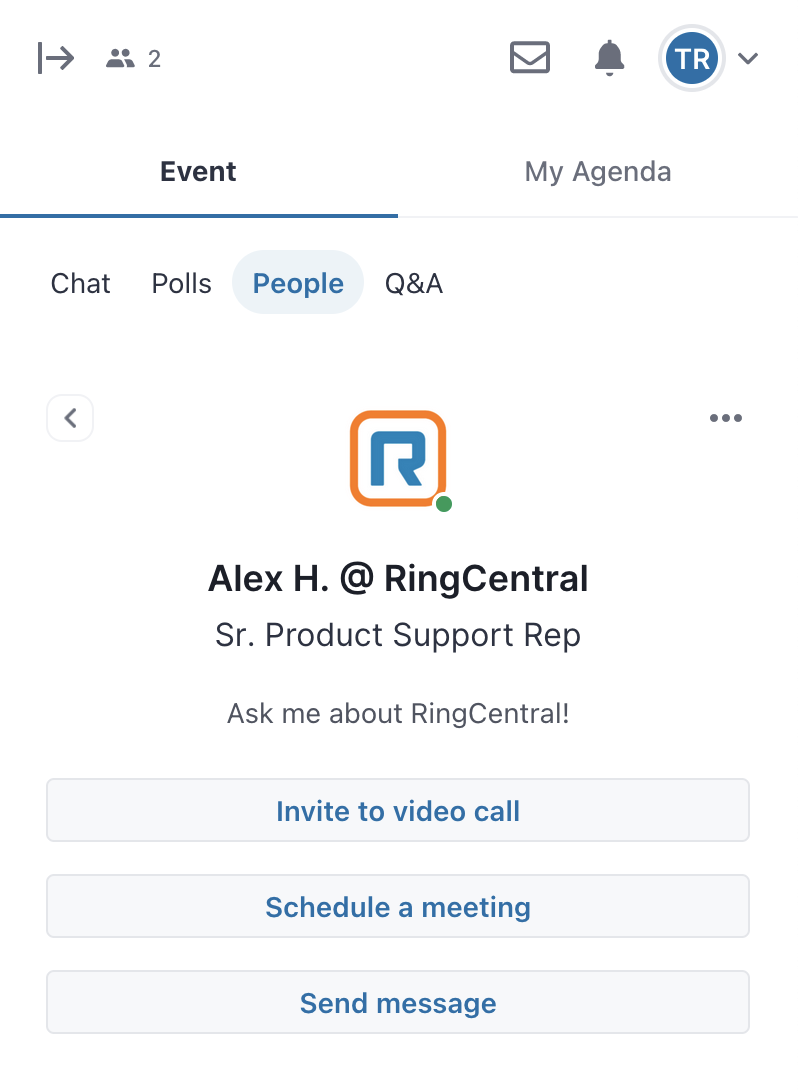 From inside the event, click on your avatar in the top right hand corner of the screen. From the drop down that appears, click Edit profile.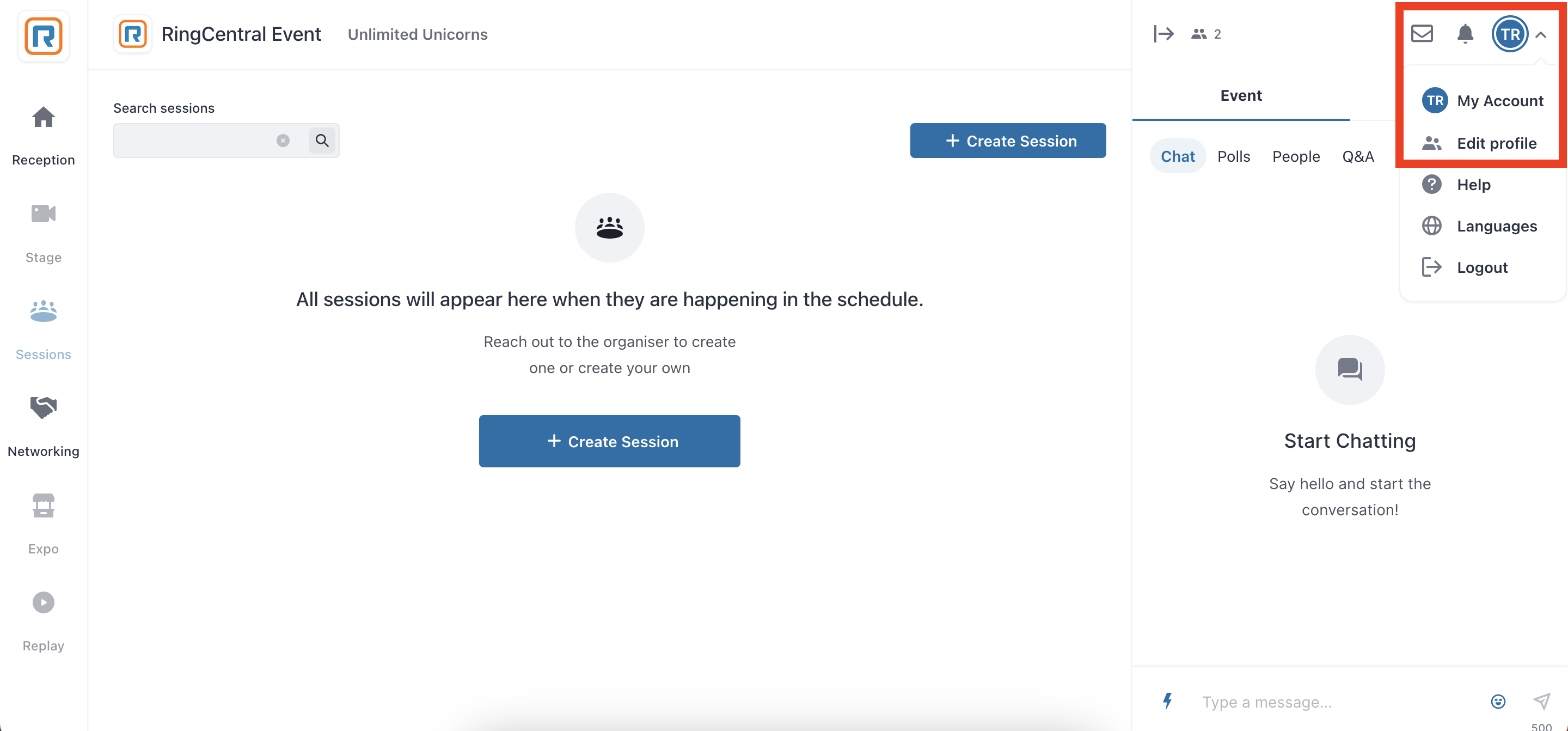 Here you can set your personal info including your "about you" section, organization info, and interests, if the Organizer has enabled them.
Click Privacy settings to decide who can contact you.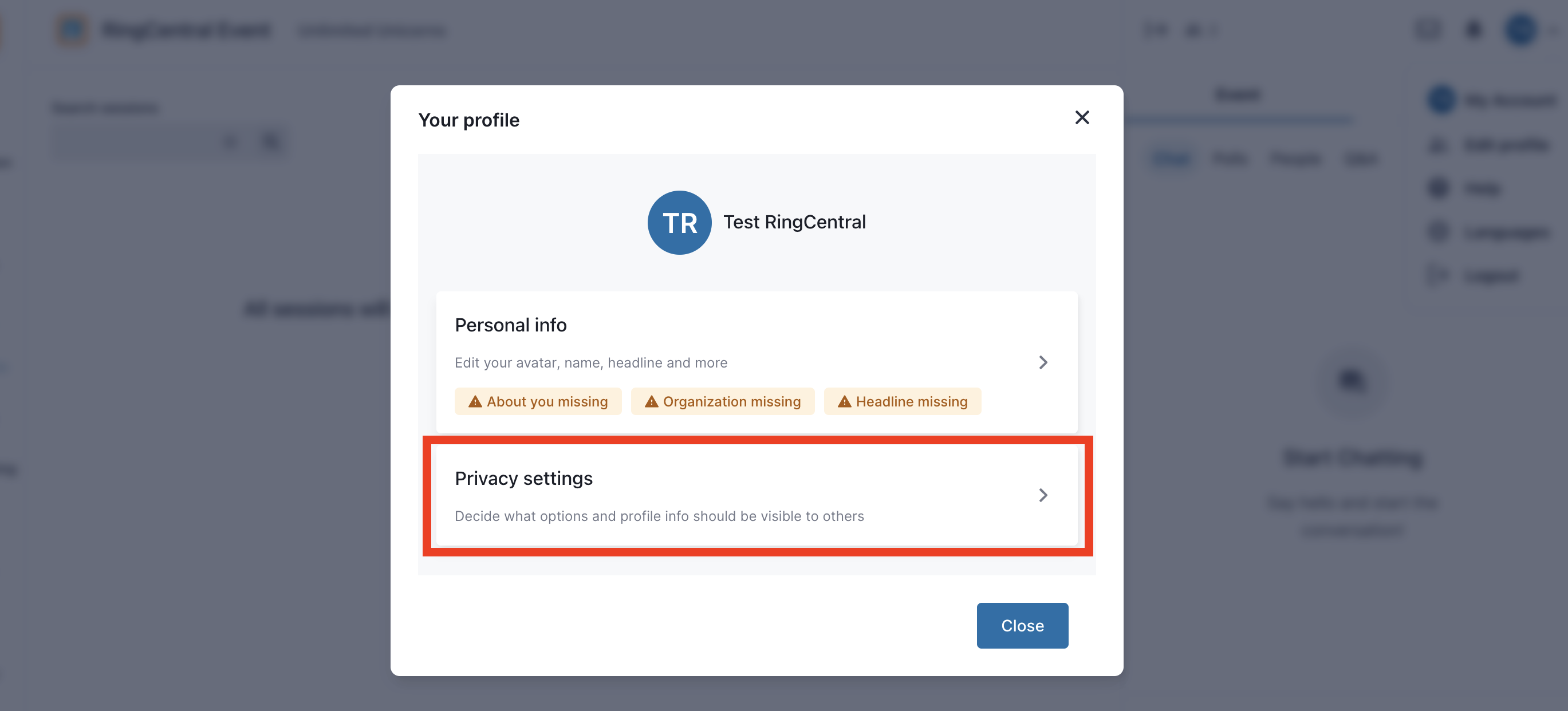 Next, highlight who you would like to be able to contact you for direct messages, meetings invitations, and instant video call invitations.
You can choose from "Everyone" or "Organizers only." Be sure to click Save.