If you have decided to include a Legal question to your registration form, it is important you know how to edit it to ensure that is is displayed correctly to attendees. 
First, you will need to learn how to create a registration form.
Go to Event Dashboard > Registration > Registration Form and select Legal from the list of optional questions available from the right hand side.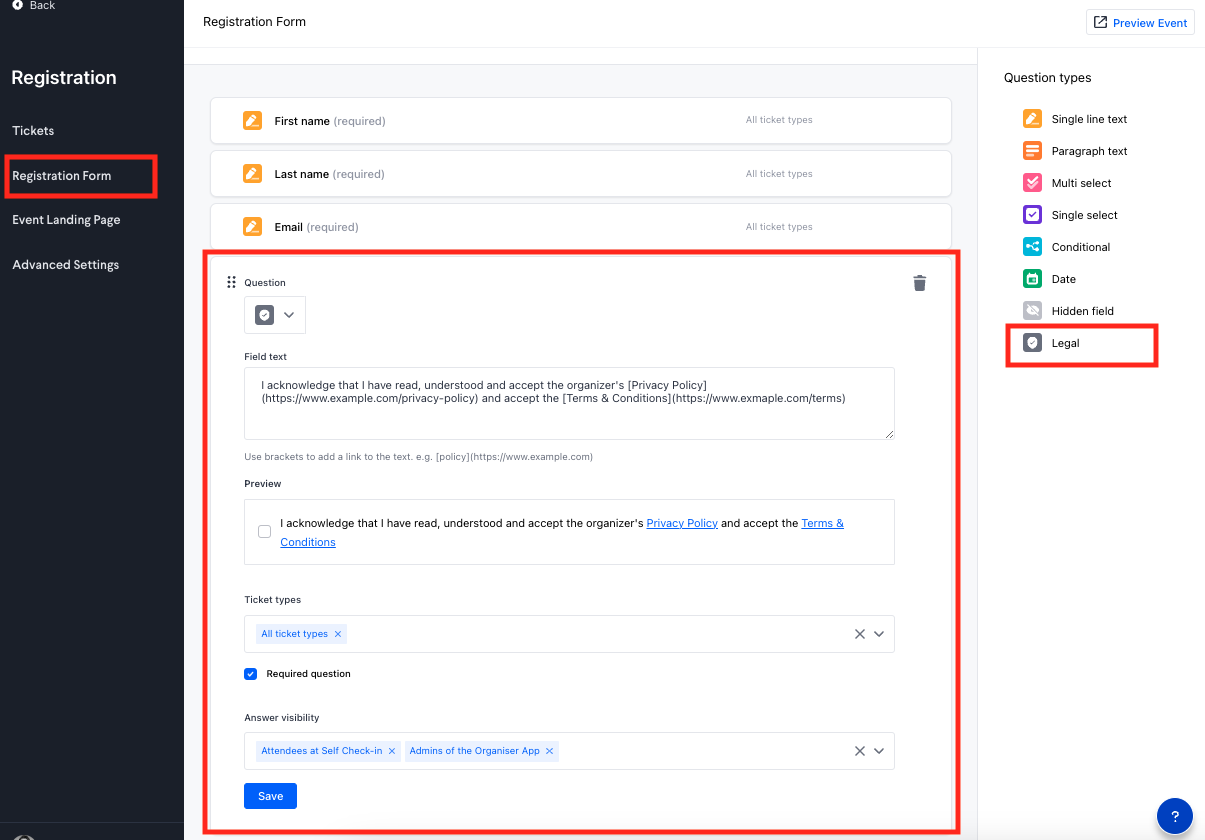 Now, you can edit the text in the box labelled "Field text" to adjust what your question will include. Use brackets to include hyperlinks on certain parts of the text. 
Use square brackets to define which text you would like to contain your URL and then directly afterwards (no spaces), use normal brackets to include the URL you would like the previous words to link to. 
Example:
Use the appropriate brackets to define the text and the URL you would like to link to it:
I accept the [Terms & Conditions](https://www.example.com/terms&conds)
And it will look like this in your preview box, with the hyperlink you included:
I accept the 

Terms & Conditions
Make sure you use the "Preview" box to make sure it has all be formatted correctly and then click Save.
If you would like for attendees to have to answer this question to access your event, then tick the box for "Required question." Alternatively, if this is a marketing consent question, you may want to leave this box unticked.
Don't forget to adjust which tickets you would like this legal question to apply to by selecting the each ticket you have created under "Ticket types."
Once finished, the it should look something like this when registering for your event: